Circular Knitting
Knit collaboration links innovation studio, machine manufacturer and fashion brands
Mayer & Cie. has recently been collaborating with ByBorre, an exciting Amsterdam based textile innovation studio working on the frontiers of material development, functionality and aesthetics through engineered knits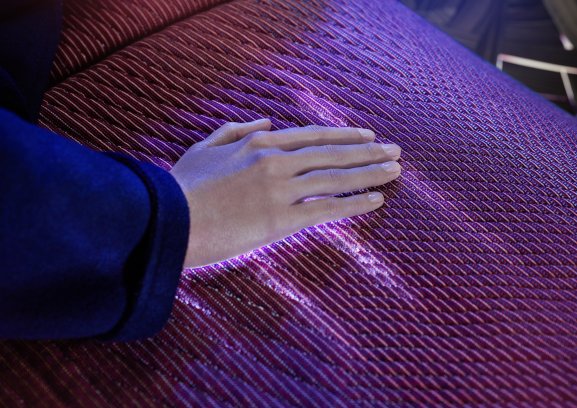 22nd June 2020
Knitting Industry
| Albstadt, Germany & Amsterdam, The Netherlands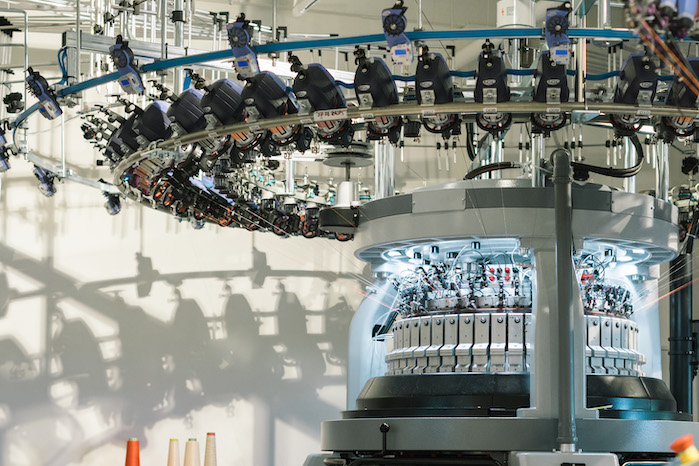 Leading German circular knitting machine manufacturer Mayer & Cie. has recently been collaborating with ByBorre, an exciting Amsterdam based textile innovation studio working on the frontiers of material development, functionality and aesthetics through engineered knits.
Signature to ByBorre are the innovative hand-rendered techniques that, through direct interaction with its circular knitting machines, give the studio full creative freedom to play with patterns, colours, and textures within its fabrics. Designing from the yarn up allows ByBorre to discover new possibilities both within its own collections and for leading brands.
Over the past six years ByBorre has worked with clients such as Adidas, Rapha, BMW and Wellcome Collection. Through consultation and collaboration with other brands, ByBorre pushes knit innovation to find creative ways to achieve the project's goal. The archetypical clothing pieces in the studio's own label tell an important story about the relationship between material and machine, along with introducing a new approach to fashion where process and product are equally important.
ByBorre's Amsterdam based HQ studio houses a knitting and innovation Lab, a fully outfitted atelier, a team of specialists and experts, a ByBorre archive, and endless amounts of 'crazy' fabrics.
Discovering Mayer & Cie.
The collaboration with Mayer & Cie., a technology leader in the field of circular knitting, started about a year and a half ago. To find out more, Knitting Industry spoke to Wolfgang Mueller, Sales Director at Mayer & Cie. and Borre Akkersdijk, visionary thinker and founder of ByBorre, about the partnership.
Borre Akkersdijk, visionary thinker and founder of ByBorre.
We asked Borre, how the relationship with Mayer & Cie. actually began, after hearing that ByBorre had somehow discovered a Mayer & Cie. machine in a museum and that it had all started from there.
Back in 2008 Borre started doing textile developments within the facilities of the Textile Museum in Tilburg in the Netherlands. Within the museum, he had been working on several machines and techniques and it was after his graduation, partially in collaboration with the Textile Museum, that Borre was invited to work on a Mayer & Cie. circular knitting machine. The main goal for him was to push the boundaries of the machine and integrate the construction and design process of garments into the textile production process.
The machine in the museum was actually a Mayer OVJA 1.6 E, so not that old. After borrowing the machine, Borre started producing double-face knits on it - now one of the company's signature products, which it calls 3D. Impressed with the results, ByBorre got in touch with Mayer & Cie. to find out more about the machine and its possibilities and soon enough, ordered the OVJA 1.6 E's successor, an OVJA 1.6 EE 3/2WT on which it produces its 3D collection. ByBorre mainly works with spacer fabrics, open interlock and double face – all that deserves the 3D label. The company also works with a younger OVJA 1.6 E model via a production partner.
Mayer & Cie. OVJA 1.6 EE 3 WT/2WT.
We asked Borre how the relationship works with Mayer & Cie. and what are the advantages for ByBorre? "Mayer & Cie. and ByBorre come together as partners to really explore design solutions on both the levels of hardware, as well as its software. The aim is to try to link ingredient brands such as yarns with the expectations of the end consumer in the creating process of knitting," Borre said.
BMW I Interaction Ease project
We then asked Borre if he could talk about any particular collaborations the two companies have worked on together. "Many of the current collaborations are strictly confidential until released. Interestingly enough, this is actually the beauty of the partnership, as a lot of manufacturers would not include the machine manufacturers as a party to turn to for knowledge in their development processes, mostly due to NDA related confidentiality of brands worked with," Borre explained.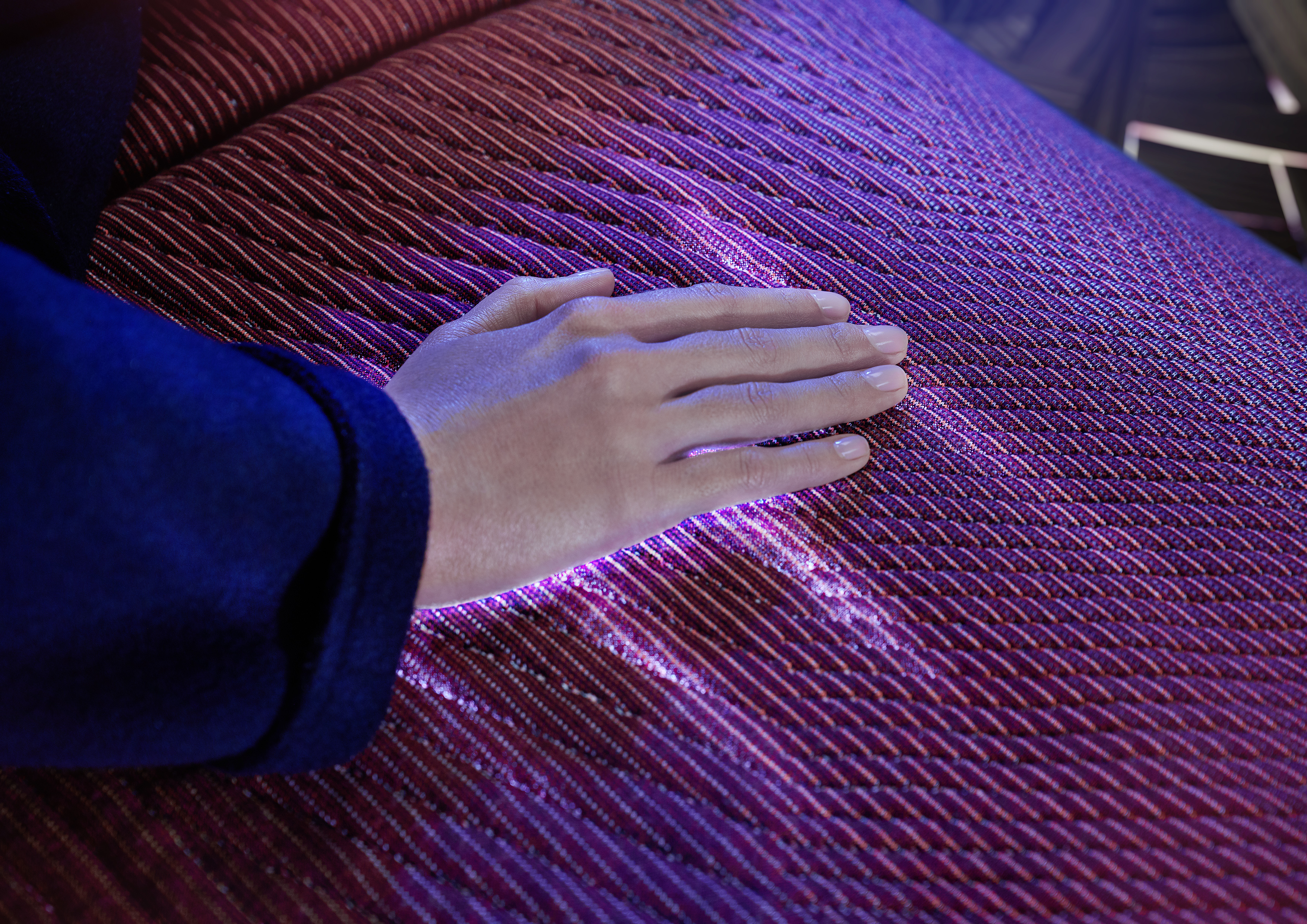 "Whilst in fact, the manufacturers are partners with a huge base of specialist knowledge. Our recently released BMW I Interaction Ease project is good example. Within this project, ByBorre & Mayer & Cie. pushed the boundaries of a not so distant future car interior. New levels of colour gradients were established, whilst the upholstery textiles were made suitable for layered technology interactions. The upholstery of the car is entirely interactive, our knits becoming the tactile interface of the car," he added.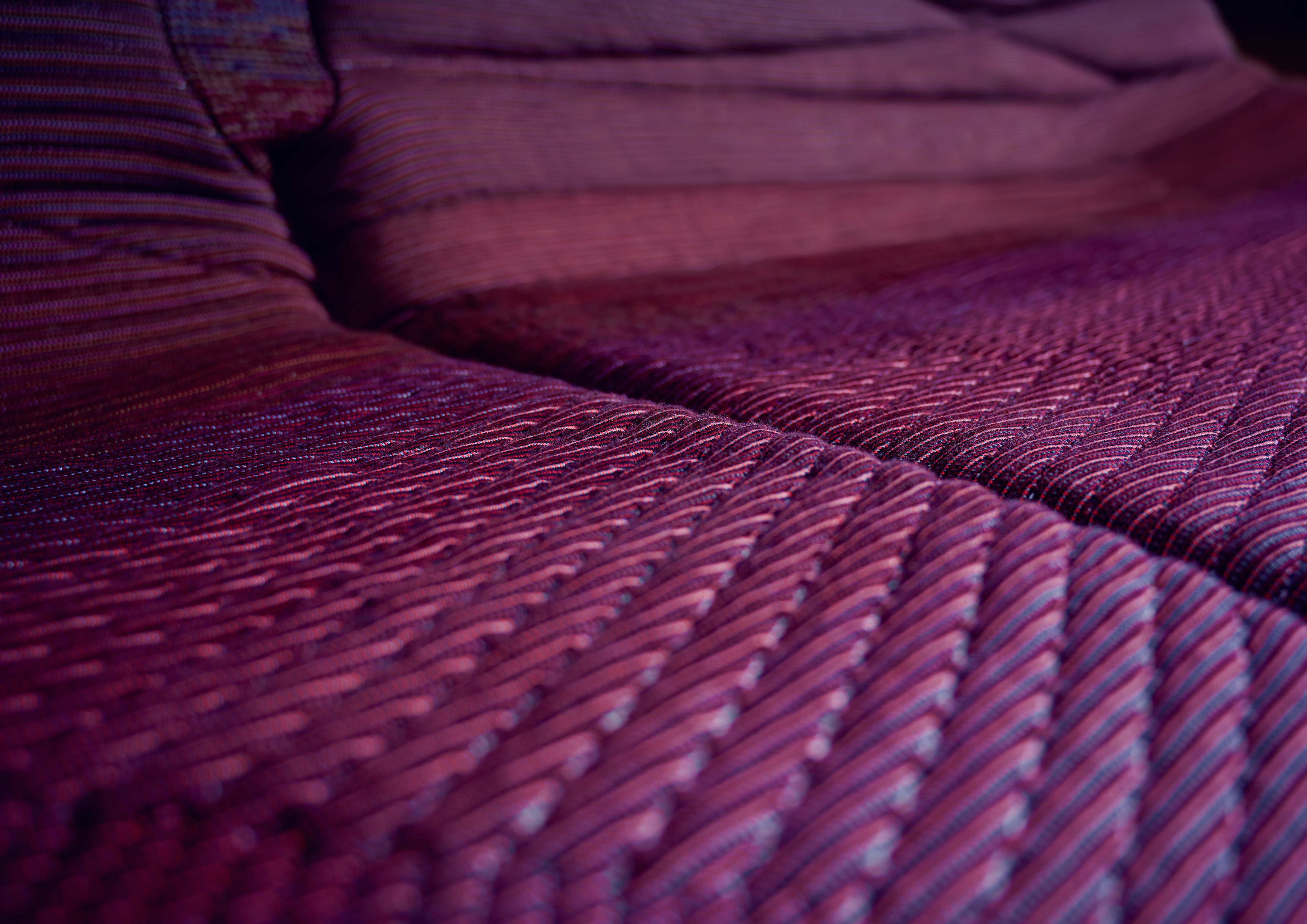 BMW I Interaction Ease project.
Enriching and inspiring
We were interested to find out how Mayer & Cie. finds working with a highly creative company like ByBorre.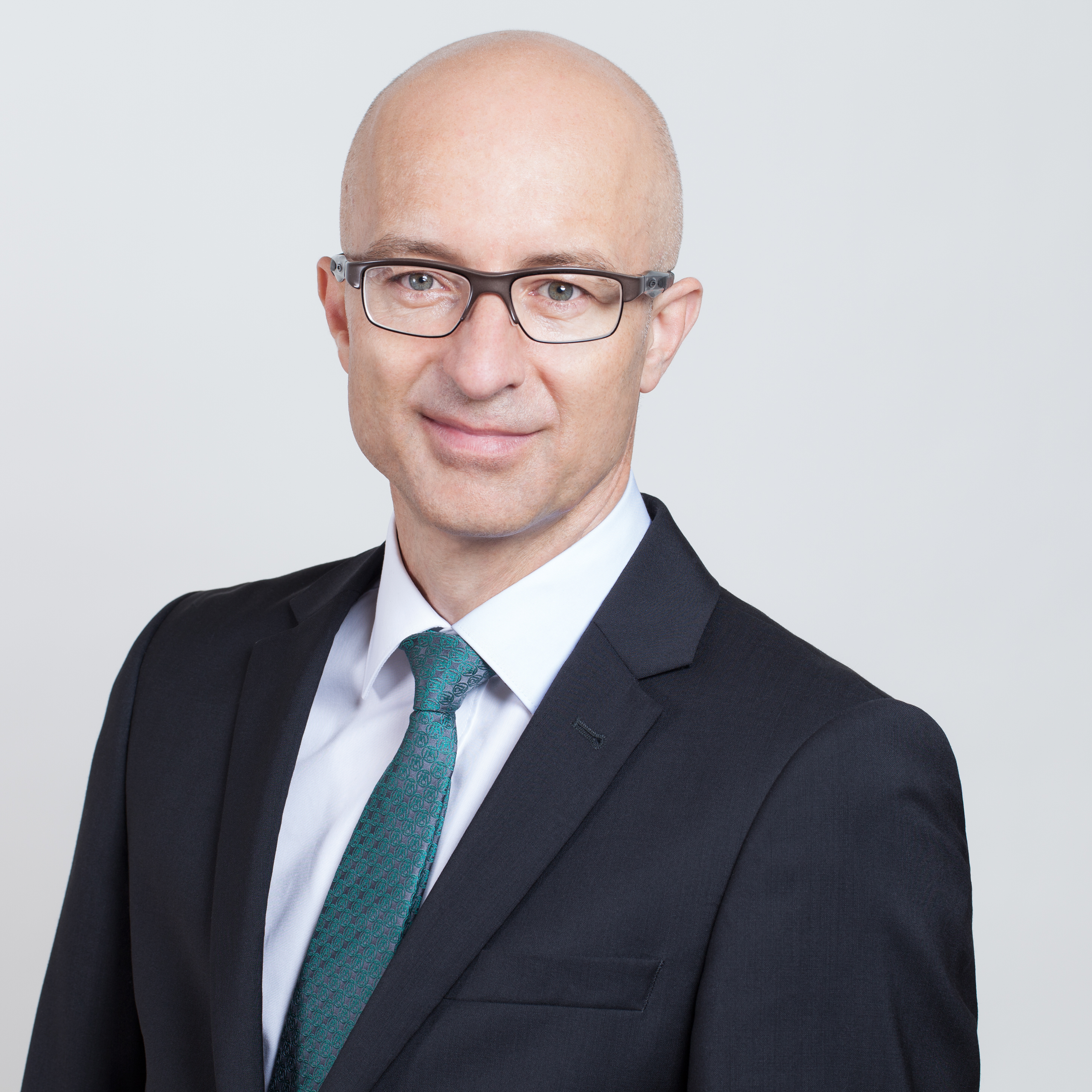 Wolfgang Mueller, Sales Director at Mayer & Cie.
Mayer & Cie.'s Wolfgang Mueller commented: "We think it is very enriching and inspiring. We do know about our machines' capabilities, of course. However, it's fascinating to see how creative the ByBorre team is in terms of fabrics and styles. Together, we turn technical possibilities into real fabrics."
"Furthermore, we find it striking to see what uses they put the fabrics to. We'd never even consider a double face fabric for a pyjama because it's heavy and warm. ByBorre does – and sets new trends," Wolfgang said.
When asked what the main advantages for Mayer & Cie. of working with ByBorre, Wolfgang Mueller explained: "Well, first of all, ByBorre is a link between us as a manufacturer of machines and big fashion brands using the produce of our machines; having an 'interpreter' that speaks both the tech and the fashion language makes business more effective and life much easier."
"Furthermore, we benefit from our partner's versatility in storytelling and marketing. They target an audience very different from our own. While we focus on B2B, they always have the consumer in mind. If this consumer finds ByBorre products at Dover Street Market Ginza in Tokyo, he or she will also find Mayer & Cie. there. So, for us, there's a multiplying effect in this cooperation," Wolfgang added.
Further reading
ByBorre raises € 3.2 million for sustainable textiles development platform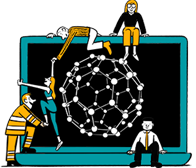 Business intelligence for the fibre, textiles and apparel industries: technologies, innovations, markets, investments, trade policy, sourcing, strategy...
Find out more