Interviews
Litespeed needles lower end user CO2 emissions: An interview with Groz-Beckert's Eric Schöller
The company's latest innovation weighs just 0.6 grams and is said to be capable of lowering the end user's CO2 emissions significantly
28th October 2015
Knitting Industry
| Albstadt
This is one of a series of interviews conducted by Germany's VDMA Textile Machinery Association with its member companies in the run up to ITMA 2015. Business economist Eric Schöller has been a member of the management board of Groz-Beckert KG since 2008. He first joined the company in 1997. Now in his late 40s, Schöller has corporate responsibility for the company's Sales and Marketing functions.
One of the largest textile machinery equipment suppliers in the world, Groz-Beckert, says it has demonstrated with its Litespeed needles for circular knitting machines that product innovations are not driven solely by financial considerations.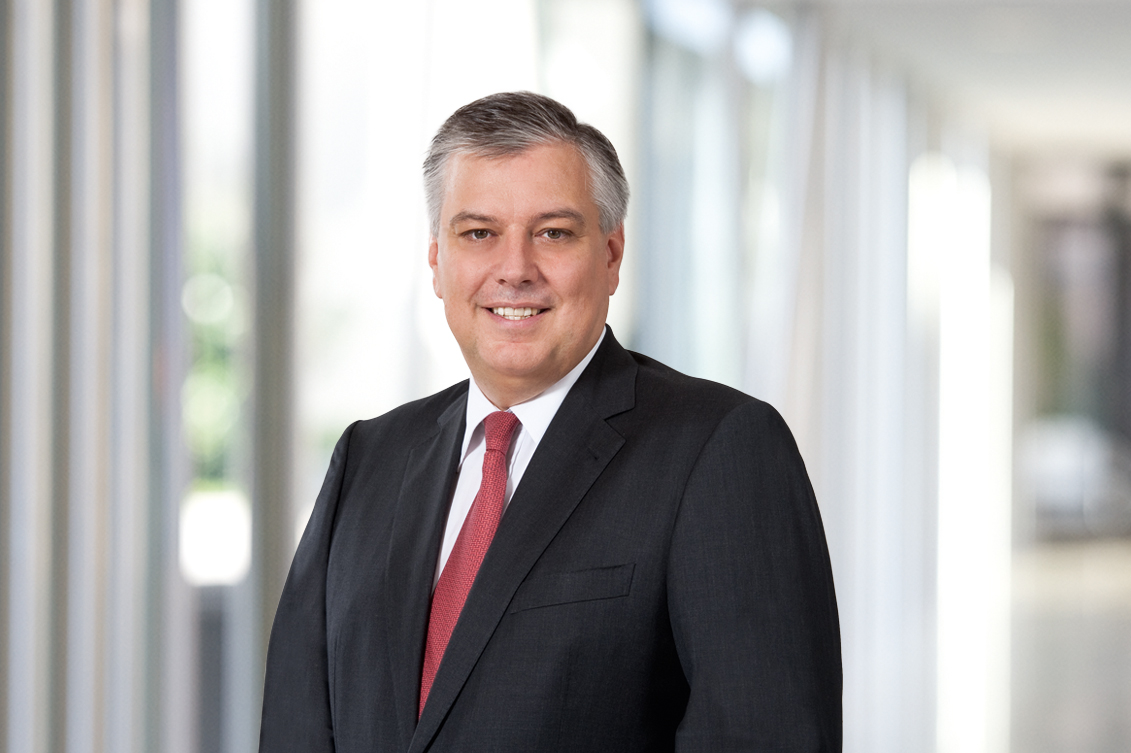 The company's latest innovation weighs just 0.6 grams and is said to be capable of lowering the end user's CO2 emissions significantly, and has received a number of environmental and innovation awards. At the ITMA exhibition in Milan in next month, Groz-Beckert will present the next generation of this needle the Litespeed Plus.
Eric Schöller, a member of the management board, explains why this family-owned company and active member of the VDMA textile machinery trade association with 7,700 employees worldwide devotes equal attention to efficiency and sustainability in all its new developments and research into such future technologies as textile-reinforced concrete.
VDMA: 'Sustainability meets profit' will hang like a banner over the world's largest textile machinery trade fair, ITMA, in Milan in November. How does Groz-Beckert support this concept?
Eric Schöller: Groz-Beckert supports this concept with the presentation of several product innovations representing the issues of conserving resources and raising productivity. At Groz-Beckert, the guiding principle of sustainability is informed by acceptance of our ecological, economic and social accountability as well as profitable growth.
For this reason, we are also committed participants in the VDMA's Blue Competence sustainability initiative, which has become a powerful network of 400 partners in a concerted effort to make sustainable products with sustainable production. Accordingly, at ITMA Groz-Beckert will present products and innovations associated with the topics of process capacity utilisation, resource conservation and energy reduction.
VDMA: Can you give a few examples?
Eric Schöller: For example, at the ITMA we will present new modules in our expanded warp knitting range. When they are used together with a Groz-Beckert knitting machine needle, perfectly coordinated tools are guaranteed. This in turn means that processes run smoothly in every sense, and are not interrupted by errors, thus ensuring maximum productivity while conserving resources.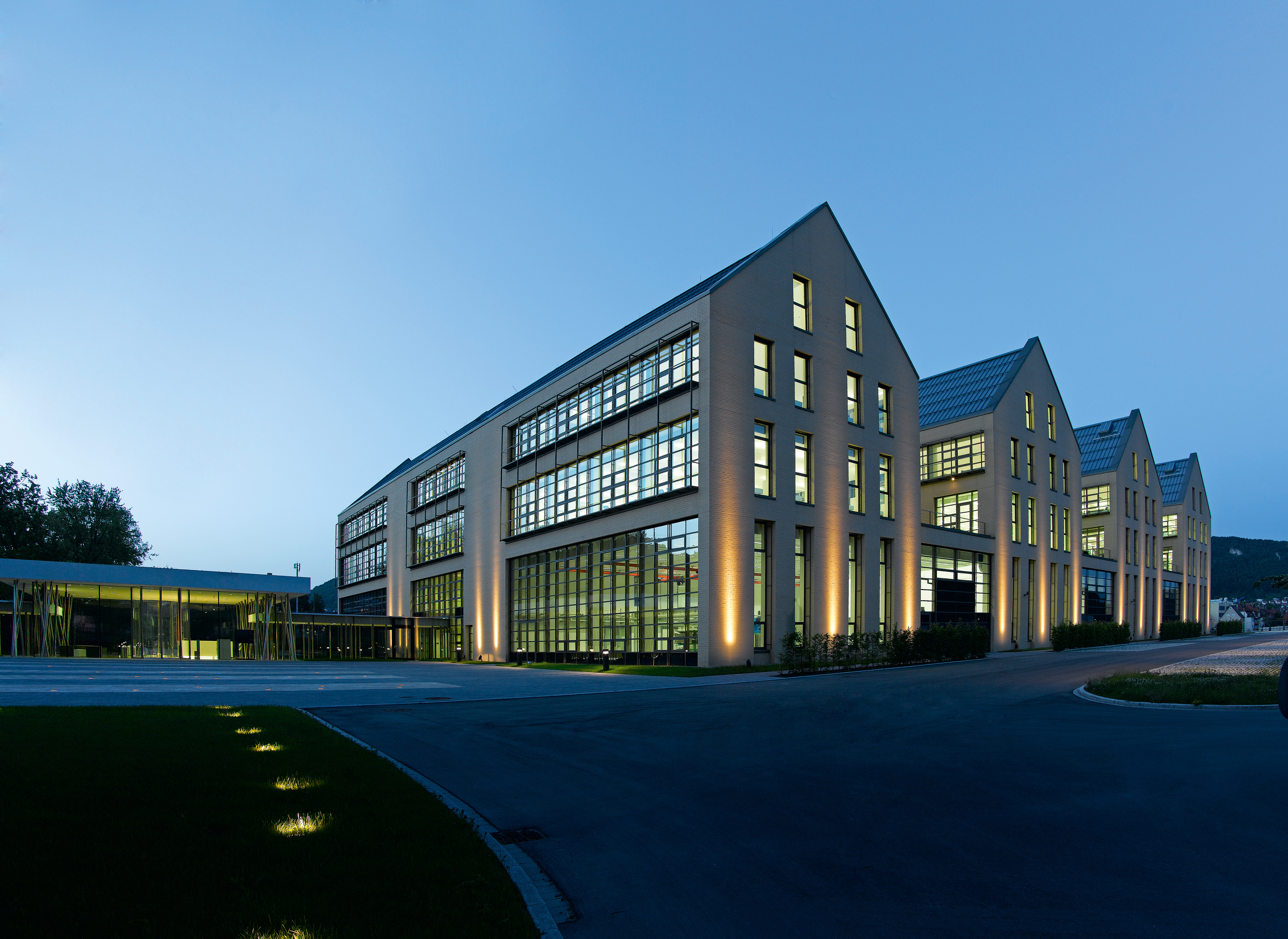 Another example is the service concept Sewing5, which encompasses the sectors Supply, Solutions, Service, Superiority and Sustainability.
As a partner, Groz-Beckert assists its customers throughout the entire sewing process. In this way, we create the best possible conditions, not only for making the right product choice, but also for perfect needle handling, and thus also profitable production. Another example is the EcoStar needle used to make nonwovens. When used, it reduces energy consumption by as much as 7%, and it has a considerably longer service life.
VDMA: Resource protection begins at the product development stage. What can users expect from the new generation of Litespeed Plus needles?

Eric Schöller: In order to be truly effective, sustainability must be a way of life at every workstation. This is why in the last few years Groz-Beckert has continuously lowered its emissions and energy consumption while still raising productivity. We are committed to sustainability ourselves, and we want to support this approach among our customers with our products.
We have been extremely successful in this with the new generation "Litespeed" needles for high-performance circular knitting machines: The further improved shaft geometry reduces friction and wear substantially. As a result, we achieve much higher productivity, enormous energy savings and a reduction in our CO2 emissions.
VDMA: Sustainability as sales argument. What orders of magnitude are we talking about?
Eric Schöller: When "Litespeed Plus" needles are used, it has proven possible to lower the machine temperature and energy consumption by up to 20 percent. With a single needle set consisting of 3,000 needles, knitting mills in China have recorded a CO2 reduction of 1.4 tons per year, in India this figure was found to be over 2.4 tons. For the sake of comparison: In order to create an equivalent quantity of nitrogen emissions, you would have to fly 3,800 or 6,400 kilometres respectively.
To give you a better idea of the scale of the impact this one innovation could have: If all the circular knitting machines in the world were equipped with these significantly lighter Litespeed needles, carbon dioxide emissions could be reduced by 475,000 tons year after year.
VDMA: At the beginning of the year, Groz-Beckert acquired the worldwide carding operations of the Bekaert Group. Will the new Carding sector be represented at ITMA?
Eric Schöller: Visitors to the ITMA will find a completely new trade fair concept at our stand; of course our new Carding product sector will also be represented there. With carding, we have made an important addition to our product and service portfolio relating to all aspects of our Knitting, Weaving, Felting, Tufting and Sewing sectors. This acquisition provides Groz-Beckert with access to the spinning industry for the first time. It also enables us to offer a full range of products and services in the field of carding from a single supplier: from consulting and recommendation of products from the entire portfolio to assembly and roller repair and even including a commissioning service.
Groz-Beckert has supplied the nonwovens industry with felting and structuring needles, and with jet strips for hydroentanglement systems since 1980. We even have several years of experience in servicing metallic card clothing already. So the new products and services supplement our existing portfolio perfectly, and will serve as the source of many synergies and development opportunities in the future.
VDMA: Does Groz-Beckert also work with textile research institutes?
Eric Schöller: Cooperations with textile research institutes offer the chance to jointly develop discoveries that have been made in basic research – Groz-Beckert most certainly takes advantage of these chances. We have good, long-standing relationships with a number of textile research institutes, including for example the ITV in Denkendorf, the ITM in Dresden or the ITA in Aachen.
The nature of these scientific cooperations is also highly diversified. For example, the ITA in Aachen was our research partner in developing a textile-reinforced concrete bridge. The bridge has stood in Albstadt since 2010 and is still the longest of its kind in the world.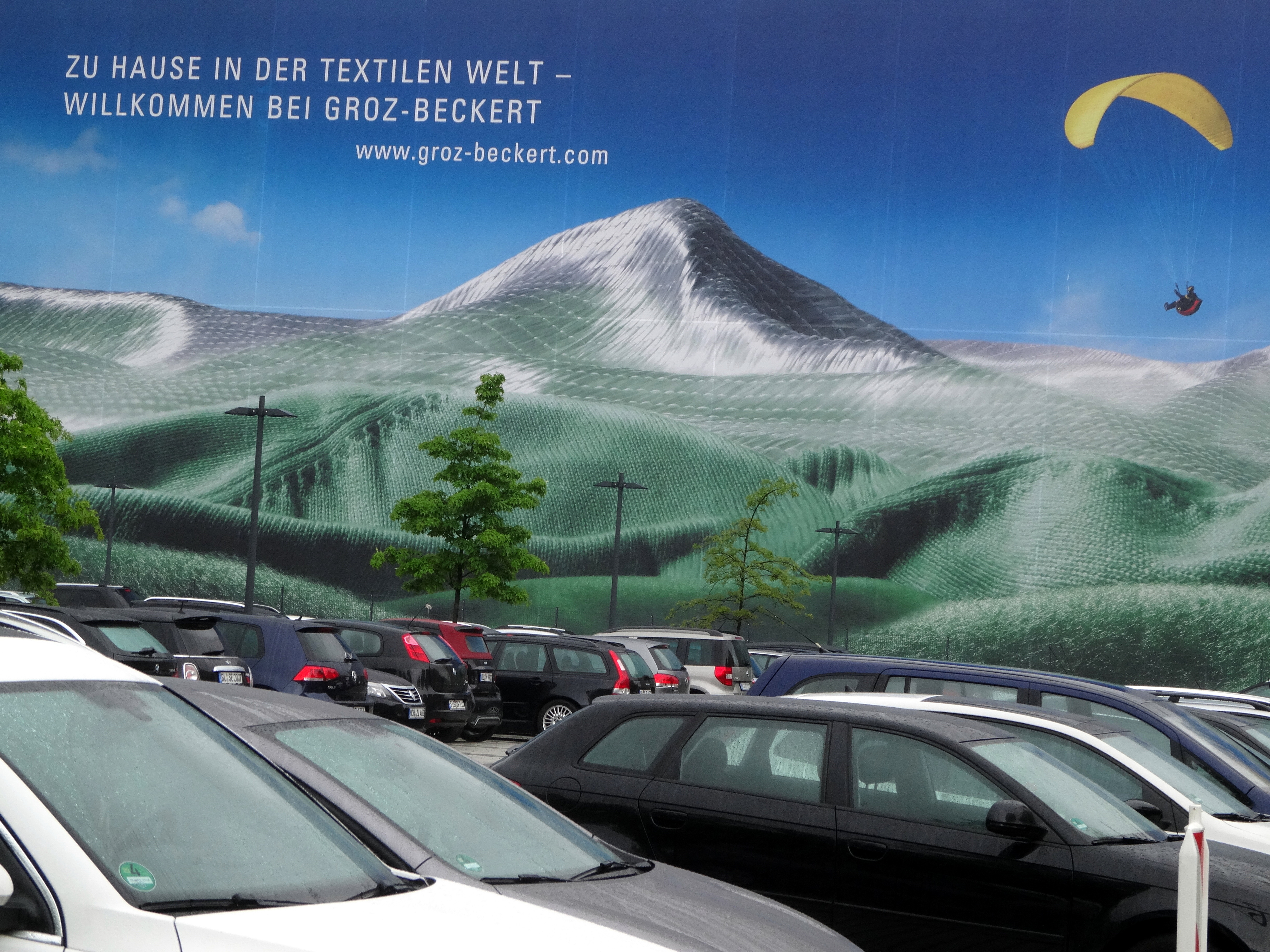 VDMA: 3D textile printing is beginning to make headlines. Are your developers monitoring this trend?
Eric Schöller: Yes, even though 3D textile printing is still rather in its infancy and is being driven mainly by small fashion labels and technology freaks at the moment, I believe it has enormous potential. Particularly with regard to technical textiles, such as inelastic structures, 3D printing technology will establish itself in technological fringe areas of the textiles industry – and I expect it to happen within this decade.
One last question about your innovation strategy. Or to put it another way, how did a manufacturer of industrial machine needles hit on the idea of building textile bridges?
Eric Schöller: As we assess potential growth areas in the textile industry that are relevant and represent a fit for us, besides the interesting subject of filtration we are also investigating composite fibres for lightweight construction. This led to our undertaking to build the Albstadt textile reinforced concrete bridge using glass fibre composite. With a span of 100 metres, the bridge is the largest of its kind in the world, and its lightweight construction has attracted hordes of experts.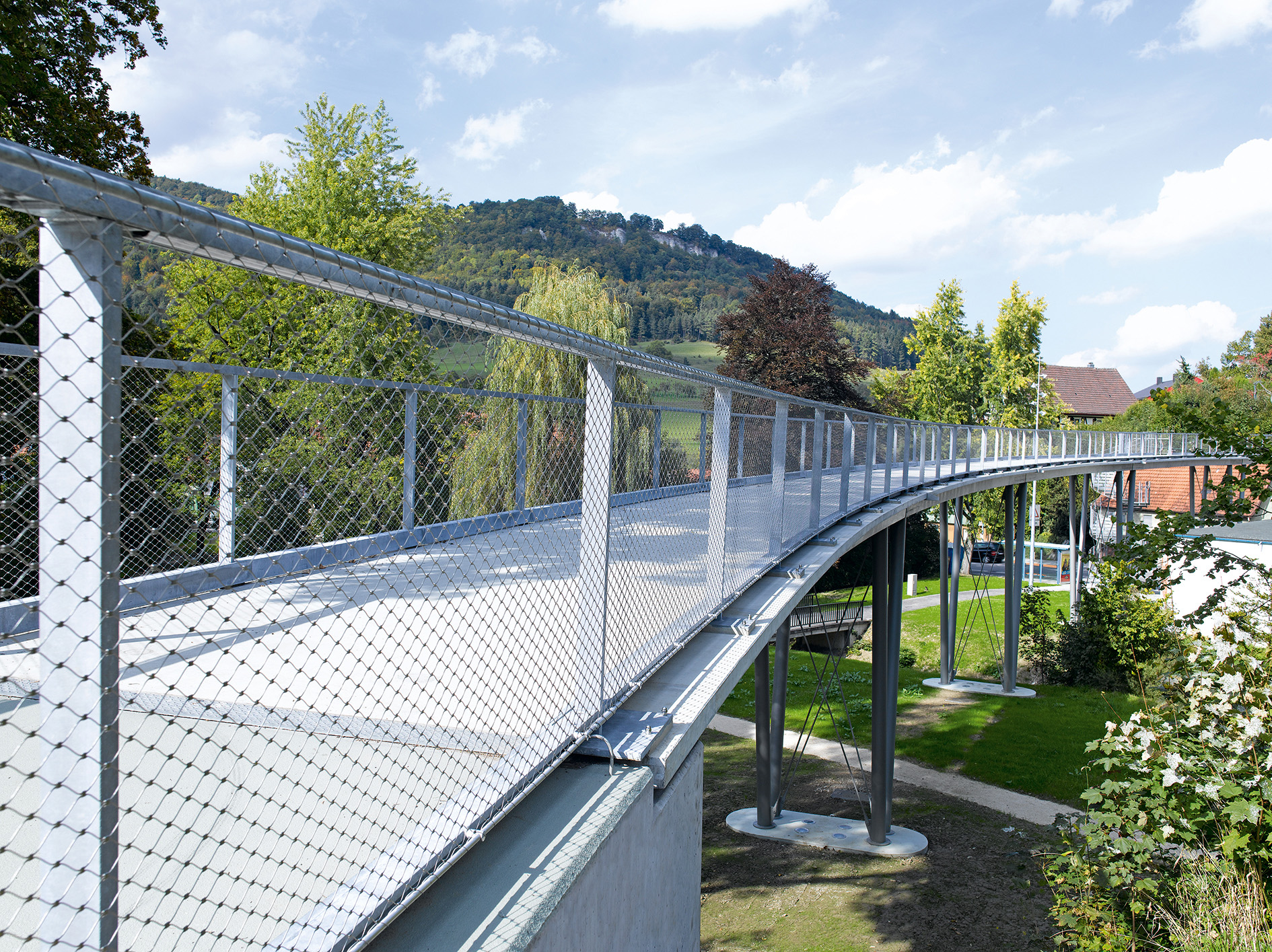 On this basis, we founded a subsidiary company in 2013. solidian GmbH is now responsible for all activities relating to textile construction. It manufactures textile reinforcements of glass or carbon fibres. These are used in the building of textile-reinforced concrete bridges, façade panels and ready-mixed concrete parts, for example. These products already play an important part in maintenance.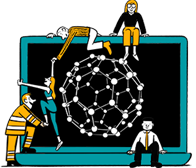 Business intelligence for the fibre, textiles and apparel industries: technologies, innovations, markets, investments, trade policy, sourcing, strategy...
Find out more