Interviews
Michael Tuschak of Mayer & Cie. on the Fancy module for Spinit 3.0
Michael A. Tuschak, the man in charge of spinitsystems marketing and sales, explains what the main characteristics of the Fancy module for the Spinit 3.0 E are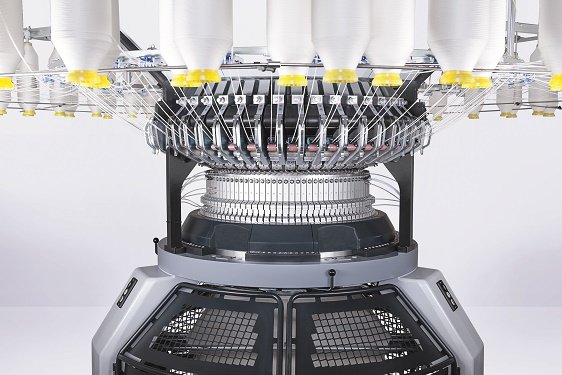 3rd November 2016
Knitting Industry
| Albstadt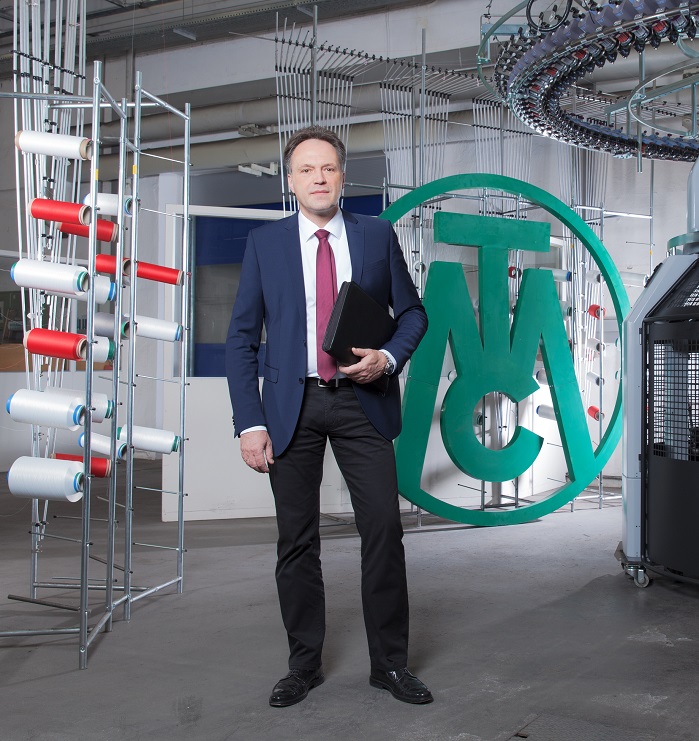 Leading German circular knitting machine manufacturer Mayer & Cie. will be showcasing its ready-for-sale Fancy module for the Spinit 3.0 E, at this year's ITME, India International Textile Machinery Exhibition 2016, the largest textile machinery and accessory exhibition in India, to be held from 3-8 December 2016 at Bombay Exhibition Centre, Mumbai.
Michael A. Tuschak, the man in charge of spinitsystems marketing and sales, explains what the main characteristics of the optional patterning attachment are.
The Fancy module was on show for the first time at the 2015 ITMA in Milan. How did it go?
Michael A. Tuschak: In Milan we exhibited our Spinit 3.0 E spinning and knitting machine, a pre-series model. Along with that, as a sort of future perspective, we showed our clients how our patterning module could work. Fancy module was a real prototype then. Yet, we could present some very new patterning options. Even at this early stage, people got curious and interested.
Did your ITMA experience prompt you to offer the Spinit machine with an optional Fancy module?
MT: It certainly did. The Fancy module was largely responsible for our trade fair presentation success in Milan. That was why we made use of the intervening time to present at the ITME in Mumbai a Fancy module. It is on a par with the Spinit 3.0 E itself. So we can now deliver to the first pilot customers.
How do Fancy module patterns differ from ones that are produced on a jacquard machine?
MT: The Spinit generates patterned designs by producing thicker and thinner yarns via electronic drafting systems that are then knitted to precisely the right needle. The fact that changing the yarn gauge creates the pattern means that the pattern always has a soft, pastel-like transition. This effect is the typical transition from transparent to opaque pattern areas.
With a conventional knitting machine that generates the pattern by means of single needle selection this soft transition does not occur. The individual needle either stitches or it doesn't. That leads to the well-known clear contours in a jacquard pattern.
By changing the yarn gauge via the drafting system we can produce patterns and effects, especially devoré or burnout patterns, that are totally different in appearance from jacquard patterns. The Fancy module is also highly suitable for the irregular slub effects that are very popular at the moment. Intarsia designs, which are entirely geometrical, can also be produced in a special Spinit dimension.
What is the advantage of producing these patterns on a Spinit rather than a Jacquard machine?
MT: Electronically controlled drafting systems are a core component of the Spinit. The motors of the drafting systems can be controlled very precisely and they can switch numbers very fast. For us it went without saying that we were going to use this existing technology for patterning too.
Who is the Fancy module of interest to?
MT: In principle, the Fancy module is of interest for all Spinit customers. The Spinit produces a smooth single jersey that opens up entirely new options for our customers. And in single jersey of all things.
Single jersey is the mother of all knitwear, a commodity for which only the quantity really counts, and that is where we are setting ourselves apart with a Spinit look and feel produced by the false-twist technology. It becomes even more characteristic with the fancy effects; there is a further dimension to our spinitsystems technology. That is why we call the fabric Spinit Fancy Jersey.
What do you hope to achieve at the ITME, where the Spinit 3.0 E will be on show "live" with the Fancy module?
MT: India is one of our bridgehead markets and a market where we are superbly positioned with our representative Batliboi. Our Indian customers are exacting and have a wealth of know-how, especially in spinning. India, after all, has many large modern spinning mills and fully integrated textile producers. They are an audience we need to convince yet again because, when series production of the Spinit gets under way in 2017, India will be one of our most important markets.
Further reading
A true game changer: Interview with Michael A. Tuschak and Dr Wolfgang Bauer, of Mayer & Cie.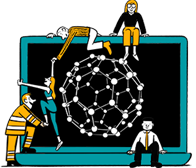 Business intelligence for the fibre, textiles and apparel industries: technologies, innovations, markets, investments, trade policy, sourcing, strategy...
Find out more