Interviews
Sixty-year-old Turkish socks exporter invests for growth
Turkey's Oztas Socks expects to increase its turnover by 30% this year, provided demand from export markets stays strong.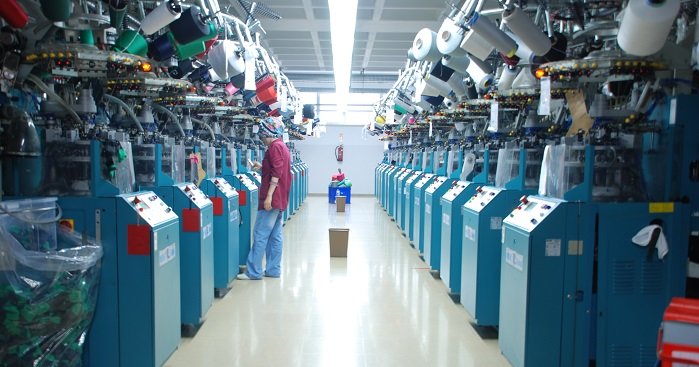 24th September 2018
Knitting Industry
| Istanbul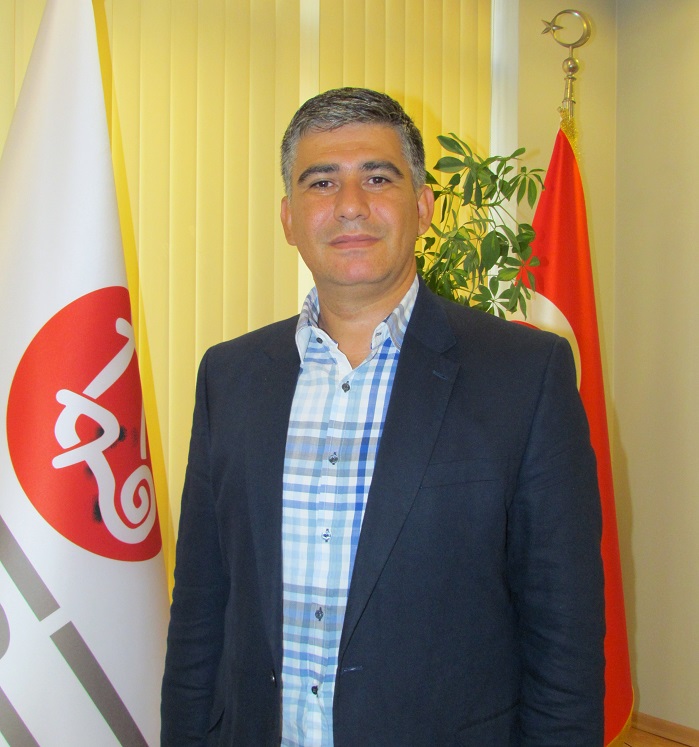 Turkey's Oztas Socks expects to increase its turnover by 30% this year, provided demand from export markets stays strong. With an annual production capacity of 45 million pairs of socks, Oztas, which mainly exports to the European market, has increased its capacity by realizing a significant machinery investment this year.
Talking to Knitting Industry, the company's general manager Ilker Oztas (IO), said that the company bought a number of Lonati machines fitted with automatic toe closing devices this year, increasing its total number of machines to around 500.
Knitting Industry: Can you tell us a bit about Oztas Socks's current production, export markets and numbers?
Ilker Oztas: Oztas Socks was founded in 1958 by Habib Oztas and today can meet the demands of virtually any type of customer thanks to it's modern and powerful plant of machinery. The factory in Esenyurt, Istanbul, where it started production in 2006, has a closed area of 22,000 square metres, where we manufacture on state-of-the-art knitting machines. We export mainly to EU countries, with Germany and UK being our most important markets. We also export to the US market and other countries.
KI: You have 60 years of history in the socks sector. What do you owe your longevity to and which factors have played a role in your growth?
IO: Yes, we are celebrating our 60th year this year. We have been producing socks for three generations. One of the keys to our success is that we have been compatible working in this field for three generations. Another factor is that we provide a good and quality service by working with a customer focus. For example, in 1984 we started working with a German company and we have been working with them ever since. That's nearly 35 years. Another factor in our success, is that we are keeping the satisfaction of our customers at the highest level and our rapid and error-free response to their demands plays a big role too.
KI: We know that you have invested to increase your capacity. Which specific investments did you make in machinery and technology in the past year?
IO: At the beginning of 2018, we made investments in both modernization and capacity building. After that, our investments will continue as we have investment plans not only in knitting but also in boarding and packaging. As a company, we closely follow technological innovations and we add new technologies that increase efficiency and quality. We have installed a considerable number of Lonati's toe-closing machines this year.
Our production speed and capacity have both increased with our Lonati toe-closing machines investment. In addition, significant energy savings and labour costs have also decreased and we have also been able to respond more quickly to our 'fast fashion' customers.
In the sock boarding field, there have also been some important technological developments and we have significantly increased our speed and quality by investing in machines that are based on automation, and high speed and efficient production.
Within the scope of Industry 4.0, we have set ourselves a target to establish a hosiery facility where the importance of automation becomes more technological, efficiency is high and human error is at a minimum and we make our investments accordingly. In the coming years, we are planning to make more investments.
KI: How do foreign currency exchange fluctuations affect your investment plans?
IO: The unstable ups and downs in the dollar and the Euro are a worry for industrialists and our expectation is that the exchange rates remain constant at a certain level. In an environment of sudden fluctuations, it is difficult to invest. For example, if we invest in machinery and the Euro increases, the cost of the machines increases. Likewise, when the price of raw materials such as yarn increases, we must pass this on to the customer. In addition, labour and energy costs can also increase. Our hope is that exchange rates remain stable at a certain level and if this is the case, we can easily continue our investments.
KI: How has 2018 been for your company?
IO: This year we are having a good export period. Compared to last year, we expect a growth of around 30%.
KI: What are your goals and plans for the next 5 years?
IO: We will not invest in a new factory during the next 5 years. Instead, increasing the capacity of our existing factory will be our first target. We have 500 machines right now and we can increase our capacity to over 800 machines. This could lead to 60% percent growth in the next 5 years.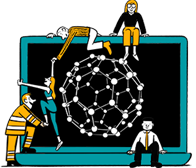 Business intelligence for the fibre, textiles and apparel industries: technologies, innovations, markets, investments, trade policy, sourcing, strategy...
Find out more