Interviews
Sustainability – A never-ending philosophy for Eurojersey
Janet Prescott talks to Andrea Crespi, Managing Director of Eurojersey at Premiere Vision

13th October 2016
Knitting Industry
| Paris
Janet Prescott talks to Andrea Crespi, Managing Director of Eurojersey at Premiere Vision Paris
Eurojersey has an enviable reputation in the trade for being one of the first big fashion fabric companies to take on the challenge of making its business sustainable with an underlying philosophy. The innovative high quality fabrics are synthetic, high-tech and 100% cent made in Italy, controllable in all aspects of the process of production. The company operates this policy on a large scale, proudly describing itself as a 'sustainable enterprise'.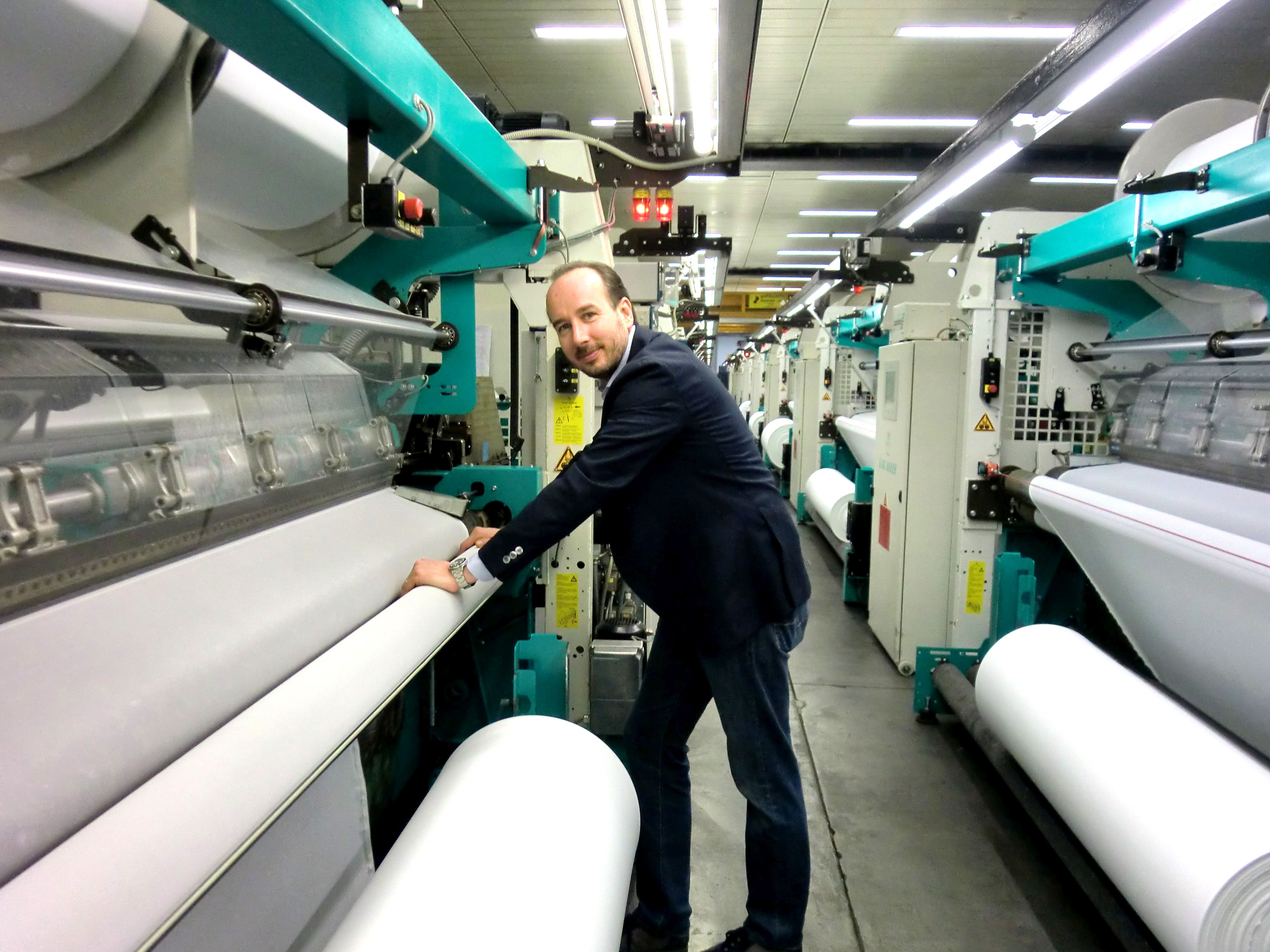 Janet Prescott: Your slogan is that your products are 'truly sustainable'. What do you mean by that?
Andrea Crespi: We have been working towards being a sustainable company since 2007. The commitment that we have towards sustainability has become never-ending. We keep going on the journey to true sustainability.
JP: How do you express this commitment?
AC: Basically, we continue to take the lead in relation to other companies, in making products that last and reduce environmental impact. We try to dress people who want the future to be more sustainable. We cater for the major trend that sees fewer people in the car, and more taking to the bike. These people want to be comfortable but still look good.
JP: Do you think there has been a real change in this area?
AC: Certainly, yesterday it was not possible to have a dress you could wear to ride a bike when going for a job interview for instance; It's a new experience.
JP: So what has made the difference?
AC: The difference comes thanks to new kinds of material. Stretch fabrics open a whole world of functionality. Because of this, stretch fabrics can be sold to the world of functional designs for fitness and the same products can be used for underwear or RTW. It depends on the interpretation.
JP: By that you mean Sensitive fabrics?
AC: The secret is that the yarn is nylon microfibre and Lycra fibre - we started with knitting and we have patented the entire process. Our warp knits look elegant like a synthesis of knitting and woven; they are very technical fabrics but they look good. Our job is to be inspirational, our people are working with products created together to express what can be done. On the other side we help with garments made by customers, to see what can be done.
The uniqueness of the knitting industry usually turns on ways to define product; it depends on the way it is interpreted. We are trying to develop the lead in sustainable fashion, at the same time fitting in with new ways of living; fabric can make it a reality.
JP: Have you had to do much persuading?
AC: No I would say it is a kind of easy job. Fabric people are responsive to the right time, the right product and the right message. What is important is what you are trying to do, and you have to be able to do it. You must be capable of doing the right things and telling the right story, and this includes going forward to open the door and talk about the factory. The extreme example of things going wrong is the story in Bangladesh where we have seen that things can turn to tragedy. (Rana Plaza where there was greatest loss of life among textile workers in modern times).
JP: Do you think things have changed greatly?
AC: Sustainability is now a much bigger deal than it was a few years ago. Now it includes where garments are made, and there is an emphasis on human rights; but it is also important where and how the fabric is made. People have been blind about this even Europeans.
Good companies could and must start talking about capacity, and a way of producing fabrics which is not based on slavery. There are two areas which have the most impact: sustainability in the production of fabric and how the consumer uses it. In the future sooner or later people will have to work out what is the cost and the true economic impact of fabrics and garments.
JP: You work at the high end of the fashion market – is sustainability a real issue there?
AC: We are at the medium to high level and designer labels. They come to us because we are doing things right. Sustainability is no longer added value but a must. Especially today we take for granted questions about product quality and price, but if we don't have sustainability these qualities will no longer exist.
JP: Export is very important to the business; how do you see this developing?
We export 85% cent of our goods. We are very Italian and proud to be so. We are a company, not just a factory, we export around the world and we like to tell the Chinese for instance, that we export richness. For the future, as well as the evolution of colour and shape for fashion, we want to be able to support a different way to live in the future; one that is more comfortable, but without compromising elegance. We also believe in taking care of our country; for us it has included supporting projects like protecting the environment of the Mediterranean. It is part of our job.
Janet Prescott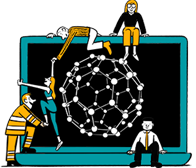 Business intelligence for the fibre, textiles and apparel industries: technologies, innovations, markets, investments, trade policy, sourcing, strategy...
Find out more