Interviews
Turkish apparel exports under pressure in EU
Turkish ready-to-wear exporters are under pressure from their competitors in the EU market, such as Pakistan and Bangladesh.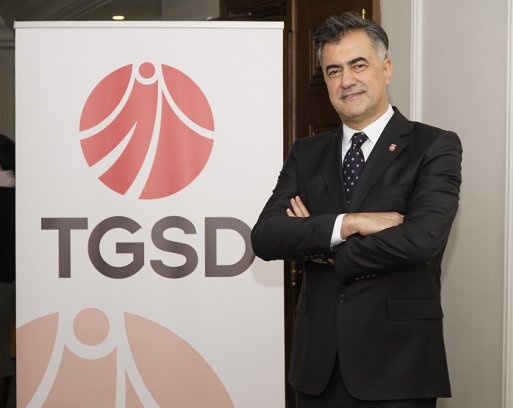 5th February 2018
Knitting Industry
| Istanbul
Hasan Gulveren reports
Turkish ready-to-wear exporters are under pressure from their competitors in the EU market, such as Pakistan and Bangladesh. If no measures are taken, their power can be lost in the near future, according to Hadi Karasu, the new President of Turkey Clothing Manufacturers' Association (TGSD), who was elected at the 21st Ordinary General Assembly, held on 21 December 2017.
The EU is the most important market for Turkey's clothing exports. In 2017 Turkey exported clothing worth US$ 12,2 billion to the EU, which was 71.4% of Turkey's total clothing exports. Main markets among the members of the EU were Germany and the UK.
In 2017, exports to Germany increased by 1.9% to US$ 3.2 billion, while exports to Spain increased by 19.8% to US$ 2.1 billion and exports to the UK decreased by 3.4% to US$ 2 billion. The Netherlands was in fourth place with an export value of US$ 861 million, and France in fifth place with US$ 843.9 million.
Throughout the year, knitted clothing and accessories were the most exported product groups. Knitwear exports declined by 0.1% to US$ 8.9 billion in 2017, compared to 2016. Meanwhile, exports of the second largest group, woven apparel goods and accessories, rose by 0.4% to US$ 6 billion. Exports of other ready-made goods, including home textile products, increased by 3% to US$ 2 billion.
What is the current situation and what can be done?
Hadi Karasu: Our place among the countries that the EU's imports come from is in the third place. We invite the Turkish political authority to work together on new projects that will direct, brand and support Turkish apparel producers. EU's perception of Pakistan and Bangladesh is a big threat for Turkey.
We make 74% of our apparel exports to EU member countries. It is very important for us to protect our position in the EU. Increasing close contacts with European countries, especially Germany, is a priority in our 2018 targets. Besides this, US market should be an important target for us. Entering this market provides a great opening in numerical terms.
We have lost our place among the countries that the EU imports into the third place. We provide about 7-8% of supply behind China and Bangladesh. Bangladesh and Pakistan are positioned as cheap labour power countries and are supported by the EU and the US. We will share our projects with our state. We will guide and lead the Turkish apparel industry with the right strategies, using new technologies; to increase the value added higher branded and technical product exports.
What about the ready-to-wear sector?
HK: The ready-to-wear sector grew by 2% in real terms in 2017. In 2017, there has been no change in exports. The ready-to-wear sector produced approximately US$ 40 billion worth of products in 2017. Out of these, US$ 17 billion were exported. Marked exports can reach US$ 40-50 per kg, while unbranded products are at US$ 20 per kg.
What were the market growth drivers in 2017?
The growth in the sector originated only from the domestic market, which grew by 4% in real terms in 2017. In 2018, the garment sector is expected to grow by 3-4% in real terms. It is predicted that exports will increase again in 2018.
After that, we need to decide which of our firms can compete with Chinese large-scale producers for fashion markets like Italy, and which ones should focus on developing technical products, like Germany and the Netherlands. The domestic market will also grow by 5-6% in real terms. Industrial production will grow by 3-4%.
Turkey has all the values needed to become a leader in apparel n the world. Out goal is to translate this power into gains that would boost our country's economy and our industry.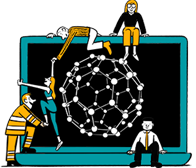 Business intelligence for the fibre, textiles and apparel industries: technologies, innovations, markets, investments, trade policy, sourcing, strategy...
Find out more