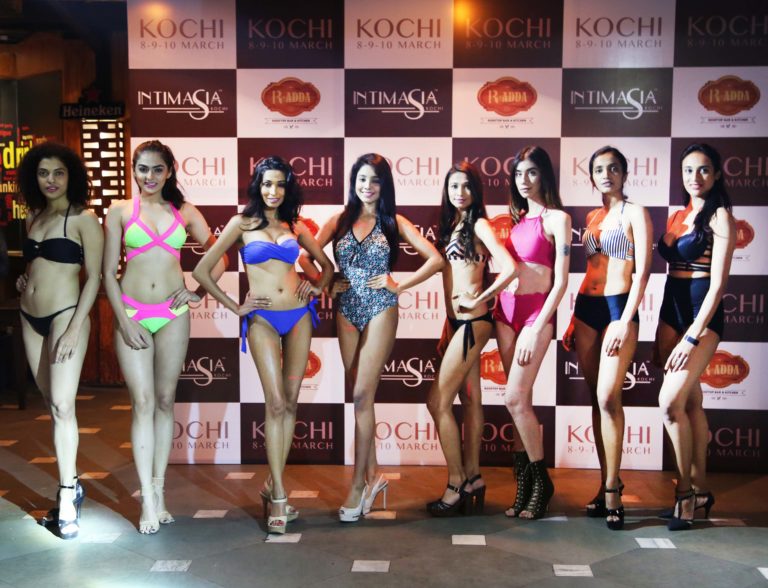 Intimasia 2018, Asia's exclusive fashion trade show dedicated to lingerie and intimate wear, will be held from 8-10 March 2018 at Adlux International Conventional Centre, Kochi. The event debuts in one of the fastest growing sectors of the apparel industry in India. "This promising consumer segment has recently not only increased in the volume of sales but also in the value," organisers report.
The show will offer one of its kind platform for brands and retailers to assemble under one roof and explore growth opportunities in Kerala. Supported by Intimate Apparel Association of India (IAAI), the apex body of the Intimate Apparel Trade in India, the show promises to be the largest trade event in the country so far.
On display will be a range of intimate wear products, such as lingerie (basic and fashion), men's' innerwear, kids' innerwear, sleepwear, loungewear, shapewear, maternity wear, swimwear, activewear and socks.
"Intimasia is set to bring a revolution in the intimate wear sector of India, which has been a hidden industry. For those who don't know much, intimate apparel industry is the fastest growing segment of the textile and apparel industry, having a constant growth of over 15% for last 10 years and providing direct employment to over 60 lakhs. Intimasia will further accelerate the growth by helping the industry to get organised," commented Yusuf Dohawala, organiser & CEO for Intimate Apparel Association of India (IAAI).
This article is also appears in...