This season, Eurovet, a leading organiser of lingerie, swimwear, and activewear network events, reinvents the show experience, offering an abundance of new elements for its two January shows: Salon International de la Lingerie and Interfilière Paris. Rich in unique events and encounters, these shows are a comprehensive showcase of the market and its innovations.
"Faced with markets undergoing profound shifts, Eurovet trade shows support key stakeholders and visitors in dealing with these changes. Breaking with the traditional rules of the game, the Salon International de la Lingerie and Interfilière Paris shows will share their vision and innovative ideas from 20-22 January at Paris Expo – Porte de Versailles," organisers report.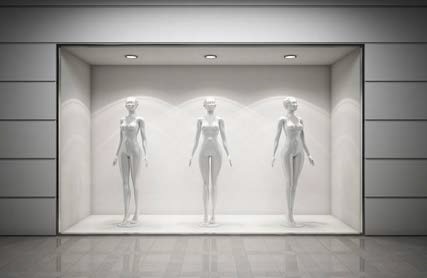 "While maintaining its fundamental aspects, Eurovet breaks the rules, boldly and creatively expressing the transformations that are underway in the industry."
The Interfilière Paris show offers a preview of innovations processes and experimental research. The market is in the process of providing greater understanding of the future and of its uncertainties through innovation, to offer major flexibility for brands and retail platforms. The objective of this edition is highlighting expertise and new technology for the world of lingerie.
New experience
Today, shopping is no longer a utilitarian purchasing process; rather, it responds to a search for sensations and emotions, a yearning to experience this in a meaningful setting, and a desire to socialise and have fun.
"It becomes a stand-alone activity that can be entertaining, educational, beautiful, or a lovely escape: here, we're dealing with fun shopping, retailtainment, or the shopping experience. Supporting the transformation of retail outlets to better suit the needs of new consumers is the major issue this session," organisers explain.
A true vector for business, the show takes on the form of a Parisian flagship store this season, where the show design and installations offer concrete tools that are useful for buyers.
The Exception
At the very heart of the Interfilière Paris show lies an essential stopping point for a real overview of this booming market. The 2018 edition of The Exception offers innovations and experiences built around surface effects. This trend forum, accompanied by a museum-style installation under the direction of Sylvie Maisonnave, is designed to awaken all the senses.
In the form of a circuit around a gigantic sculpture of rough fabrics, the installation includes contemporary fashion, design, textile, and video creations, alongside research from exhibiting companies. Industrial or artisanal concepts, raw surfaces or extreme sophistication, handiwork or future technologies – all interact to take this added value for fabrics to the next level.
Diverse selection
400 brands are expected at the Salon International de la Lingerie. The Salon, an international leader in the market, brings together brands, offering a diverse selection that includes essential labels, venerable craftsmanship, and multifaceted creativity: luxury collections from designers, young creative brands, musthaves names in lingerie and corsetry, sleepwear, loungewear, homewear, and ready-to-wear brands, alternative labels, bold ranges, and men's collections.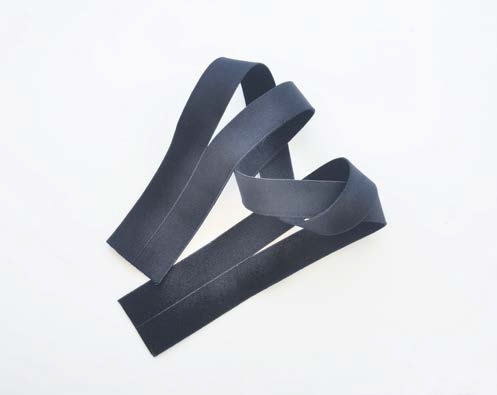 Nearly 180 exhibiting companies will be coming to display their latest innovations at Interfilière Paris. "An optimistic mood infuses this show," organisers say. "All major industry players have signed up to date. Certain exhibitors, accustomed to exhibit only at the July show, such as Payen Group - ESF (France) and Groupo Moda Estilmar (Spain) have confirmed their presence in January."
The lingerie and loungewear selection remains in the lead, with the arrival of new European accessory firms such as Soyelle (France) and Preformatex (Spain). New technical stakeholders who were in Paris in July, such as Japanese company Seiren, a seamless shapewear specialist, and Italian company Cadica, an innovative label and packaging specialist, have also confirmed their participation for this session.
On offer
This year, Salon International de la Lingerie is recognising Wacoal, a Japanese brand offering lingerie that is all about beauty, serenity, and innovation. With over 50 years of experience, the brand is iconic in Japan and in Asia, a leader in the US, and a major growth brand in Europe.
Interfilière Paris honours French company Cheynet & Fils, a specialist in elastic bands and yarn processing since 1948. The Cheynet Group, led by Grégoire Giraud, stands out with the creativity of its collections and the technical characteristics of its products, designed to add value to its markets: lingerie, swimwear and corsetry, medical-grade fabrics, sportswear and ready-to-wear, socks, and men's underwear.