4th August 2016, Obertshausen
Karl Mayer to show latest machinery at ITMA Asia + CITME 2016
Karl Mayer, a leading warp knitting machinery manufacturer, will present the company's solutions for warp knitting, technical textiles and warp preparation for weaving at the ITMA Asia + CITME trade fair that is set to take place from 21-25 October in Shanghai.
ITMA Asia + CITME 2016 is the leading trade fair for the textile industry for the whole of Asia. With the intervals between the events, this leading trade fair determines the innovation cycles within the sector. Alongside exhibiting it latest technology, Karl Mayer will be one of the top addresses for visitors at the event.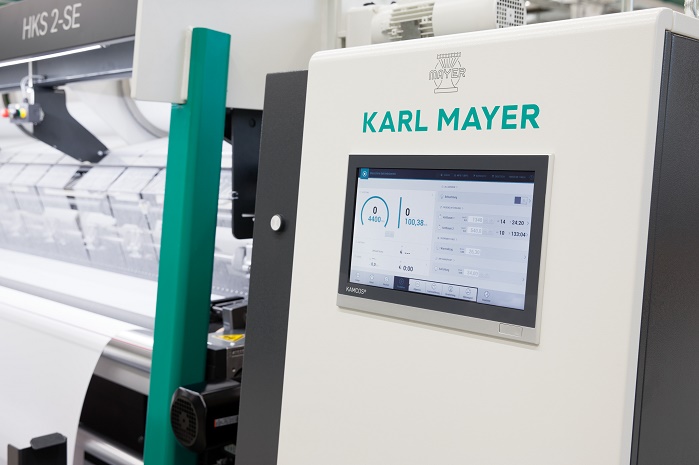 Karl Mayer will exhibit its latest innovations in two locations simultaneously, presenting at the National Exhibition and Convention Centre in Shanghai, and at an in-house exhibition at Karl Mayer (China) in Wujin.
Exhibits
At the exhibition, the company will display a new development in the multibar jacquard machine sector, which is expected to set the standard in terms of the cost:benefit ratio, according to the manufacturer. The new machine will be demonstrating the potential for producing a wide range of new and different product designs.
In the tricot sector Karl Mayer will be presenting the HKS 2-SE, with a modern machine design, Karl Mayer's new KAMCOS 2 platform with additional App functions, camera monitoring system and the LEO Low Energy Option for up to 10% less energy consumption, reducing costs and environmental loads. HKS machines with EL provide simple and rapid pattern change for producing short runs and development of new products.
In addition, a warping machine that can be used for conventional direct warping, as well as sectional warping, will be shown. "The warp-for-warp technique requires only a few packages. This saves space and offers maximum efficiency when producing short warps for product development, when using expensive yarns for processing production warps, and when processing small batches," says the company.
New sectional warping machine
Karl Mayer's Warp Preparation Business Unit will be showcasing an innovative sectional warping machine for processing shirtings and cloths. This machine is said to operate at an impressive level of productivity. It is designed to improve efficiency in weaving preparation by up to 30% and by up to 3% in weaving compared to other models on the market.
Sizing technology
Karl Mayer will also be showing the innovation Size Box HSB with pre-wetting. The key feature of the PROSIZE sizing machine operates with three highly turbulent application zones based on spraying technology, and is said to offer many advantages compared to the immersion bath process. Savings can be made in sizing additives, energy consumption during desizing, and effluent loads, and the uniformity of the size application is improved.
Expectations
With its wide range of innovations, Karl Mayer is looking forward to welcoming a large number of international customers to his stand.
"We are expecting a high level of interest in our latest developments at ITMA Asia + CITME 2016. We hope to have many technical discussions, strike sales deals, and also strengthen our image as the innovative market leader in our sector," said Oliver Mathews, Vice President Sales of the Business Unit Warp Knitting.
This article is also appears in...