11th February 2016, Italy
Maglificio Ripa, Asahi Kasei and Erca to exhibit new Deep by Ripa line at Premiere Vision Paris
Maglificio Ripa, ROICA by Asahi Kasei and Erca have worked together to produce Deep by Ripa, the technologically innovative line of fabrics with exclusive performance in terms of colour and functionality.
The companies will present the innovative line at the upcoming Premiere Vision international trade show for textiles and accessories for the underwear and beachwear industry that takes place from 16-18 February in Paris.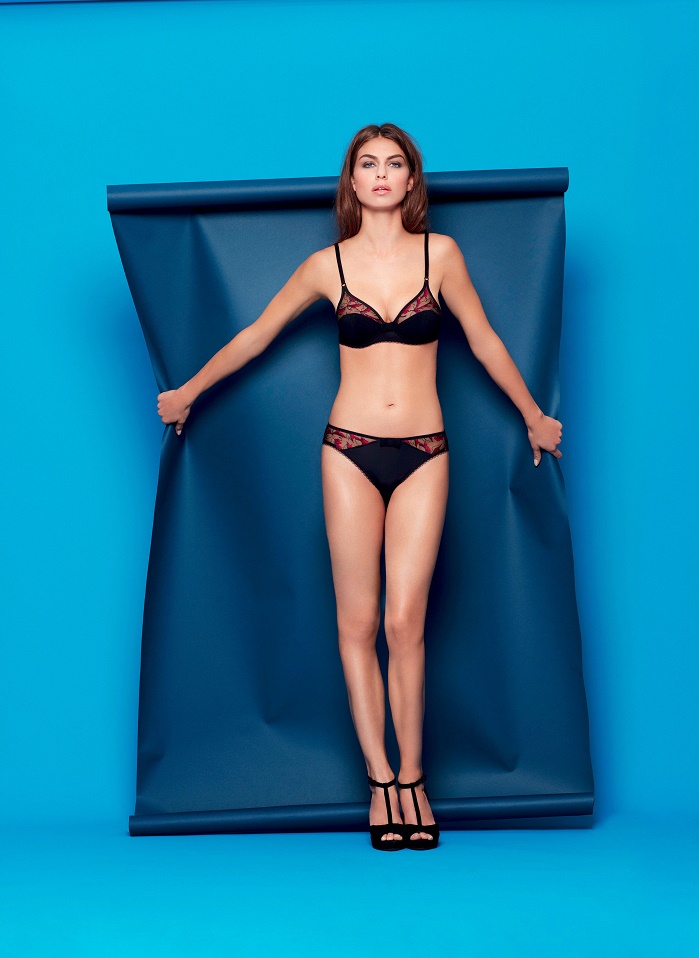 At the show, Wacoal Group's Huit lingerie brand will introduce the latest range of its underwear garments produced with this innovative fabric.
Cooperation
Deep by Ripa is an innovative line, which is said to offer a broad choice for manufacturers. Its colours do not present white or grey nuances caused by the untinted elastomer, a phenomenon which commonly occurs with polyamides, viscose, wool, cotton and silk, companies report.
The new line uses special yarns from ROICA Colour Perfect family, which premiered for the first time at Interfilière Paris in July 2015. These are premium yarns, not only by virtue of their elasticity, but also because of their particular characteristic, which is said to enable them to be dyed in combination with all above mentioned fibres.
Deep by Ripa becomes SMART thanks to the innovative technology OneTone by Erca. Specifically aimed at optimizing the process of dyeing and finishing of ROICA Colour Perfect' fabrics, in combination with cellulosic fibres, it is said to offer great depth of colour and excellent colour-fastness. Erca is also attested bluesign along with the auxiliaries it employs for the OneTone process on the fabrics realized with premium stretch threads by ROICA Colour Perfect.
The collection
The new Deep by Ripa line uses ROICA Colour Perfect yarns, to improve the colour performance in those fabrics containing different fibres and percentages of elastomer. It has been developed to answer the most specific demands of the market, the company reports.
In polyamide fibres, suitable for underwear and beachwear, as well as apparel and loungewear, colours are more vivid, without the gloss usually caused by insufficient absorbency by the elastomer.
In natural fibres, suitable for underwear, loungewear and apparel, the greyish hue, which makes the fabric appear less homogeneous, is said to disappear.
Blends of polyamide and natural fibres, suitable for underwear, sportswear and outerwear, are designed to combine performance and a natural, soft touch.
In high-elastomer blends (for the first time, up to 40%), suitable for shapewear and beachwear items, colours are expected to appear noticeably deeper and more intense, according to the company.
This article is also appears in...