Interviews
Mayer & Cie. on PLM and digitisation
Mayer & Cie.'s Sebastian Mayer is all set to make a keynote speech at SAP's PLM Info Days later this month.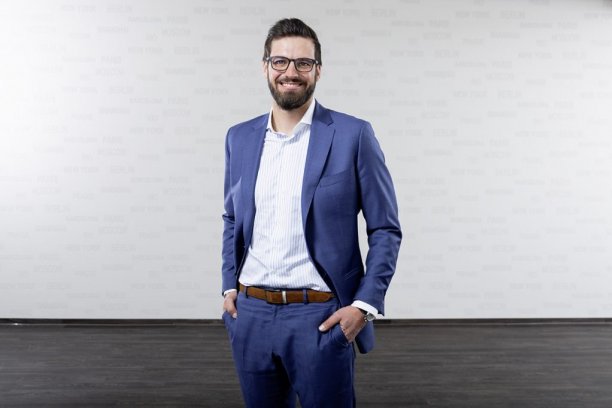 10th May 2021
Knitting Industry
| Albstadt, Germany
Leading circular knitting machine builder Mayer & Cie. recently interviewed its own Sebastian Mayer, Head of Corporate Development. With Sebastian due to make a keynote speech at SAP's PLM Info Days later this month, the Albstadt based company got an interesting preview.
(M&C): Sebastian, you are giving a keynote speech at SAP's PLM Info Days, which are being held digitally on May 18 and 19, 2021. How did this speech about Product Lifecycle Management (PLM) come about?
(SM): The opportunity to speak at the SAP PLM Info Days came about via our implementation partner CENIT. They suggested us as a speaker because we as an SME have achieved a relatively high level of maturity with our SAP platform strategy.
Mayer & Cie. is an SME circular knitting machine manufacturer. What made the company pursue a PLM approach?
Well, we were probably in the same position as many engineering companies. Our development and construction department in particular has interfaces with every other department in the firm, be it in supporting assembly, a change of supplier or a service case. Few if any business processes get by without our construction department, which is a kind of service provider for the entire company.
The customer is and remains the key incentive of our digitisation and thus of our PLM strategy
We didn't use to have a central channel for collecting, let alone prioritising, the tasks that found their way to Construction on different routes: by e-mail, by telephone or in person. And technically speaking we also had separate databases in which we organised our product information: one for development and construction and the other for production. That led to many data redundancies and a great deal of duplication.
Because we had these different, partly outdated systems we were unable to map an end-to-end digital process, and that is the precondition for a meaningful digitisation strategy.
What targets is Mayer & Cie. pursuing with its PLM?
In view of these difficulties, we were looking for an integrated approach. What mattered to us above all was to bring construction and production closer together. Our focus was on a modern infrastructure to automate processes and centralise data storage. And all downstream processes were and are, of course, to become more efficient. Everybody involved in a process was to be able to work at all times with identical, up-to-the-minute information, be it in construction or in our production processes or service technicians working on machines delivered to the customer.
Digitisation does not happen like pennies falling from heaven, so what preliminary work was needed to reach today's PLM status?
We embarked on our digitisation journey about six years ago. We already had an older, somewhat "bent out of shape" SAP system that was no longer release-ready. We replaced it by a new one. It was launched very close to standard so that we could regularly participate in further SAP developments at limited in-house effort and expense. At that point we also decided to use SAP ERP as our lead system in future and reorganised our processes accordingly.
Because digitisation must never be a one-off task, a standalone solution, and must encompass all departments and projects, we centralised responsibilities in digital projects. Since 2017 all threads have met on my desk.
We then developed and prioritised areas for our digital strategy: digital manufacturing, or the ideas behind Industry 4.0 in production, digital processes and organisation within the company, fulfilment of statutory and system requirements and, crucially, a digital product and digital processes and, with them, new customer experiences.
Our PLM approach is the basis for pretty well all areas of digitisation. It is now reflected everywhere, such as in the web shop for spare parts, which in future will be geared to the digital twin philosophy.
The customer is and remains the key incentive of our digitisation and thus of our PLM strategy. We aim to offer him lean, innovative processes and new experiences in order to do justice to our claim to be the market's technology and innovation leader.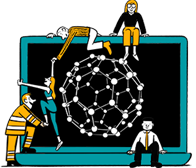 Business intelligence for the fibre, textiles and apparel industries: technologies, innovations, markets, investments, trade policy, sourcing, strategy...
Find out more