19th July 2016, Schellebelle
Van de Velde appoints Erwin Van Laethem as new CEO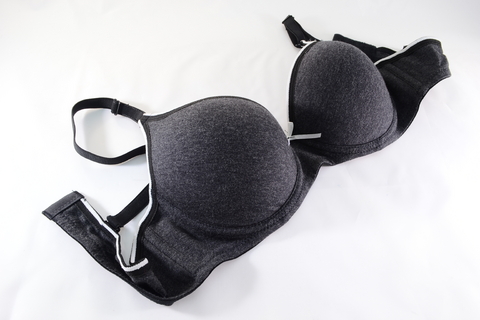 The Board of Directors of Van de Velde, a leading player in the luxury and fashionable women's lingerie sector, has appointed Erwin Van Laethem as the company's new CEO.
According to the company, after an induction period he will formally take over Ignace Van Doorselaere's duties no later than 1 January 2017.
"I am delighted with the arrival of Erwin Van Laethem and look forward to working with him. I am confident that he is the right person to ensure the sustained success and further development of our business," commented Herman Van de Velde, Chairman of the Board of Directors.
Realising full potential
"I am very enthusiastic and feel privileged to lead such a great company as Van de Velde N.V. in this phase of its development," said Erwin Van Laethem.
"The customer experience, organisation, product portfolio and brands that have been developed over the years are simply world class. I am looking forward to realising the company's full potential together with our employees and business partners."
Erwin Van Laethem
Erwin Van Laethem has a degree in civil engineering and an MBA. He was a member of the Executive Board of the Dutch energy company Essent for more than five years between 2009 and 2015, including three years as CEO. He helped transform Essent into a leader on the Dutch energy market, creating differentiated brands, growing the customer base and earning the recognition of the wider community with a number of prestigious awards.
Alongside his position as CEO of Essent, in 2014 Van Laethem was also appointed Chief Innovation Officer at RWE Group, Essent's parent group. In that position he headed up the development of new digital business models together with international partners and set up innovation hubs in Berlin, San Francisco and Tel Aviv.
Before joining Essent as CEO in Belgium in 2006, Van Laethem held various international executive positions at Shell in retail, supply chain, mergers and acquisitions, market entry and strategy development, including Vice President Europe Supply Chain and Sales Director Shell Netherlands.
Van de Velde
Van de Velde NV is a leading player in the luxury and fashionable women's lingerie sector. It pursues a long-term strategy based on expanding and developing brands around the Lingerie Styling concept (fit, style and fashion), especially in Europe and North America.
This article is also appears in...