5th June 2018, Obertshausen
Vibrant lace design with bourdon cord
The OJ 59/1 B and OJ 83/1 B Lace.Express models are the latest technical innovations in jacquard multibar raschel machines from Karl Mayer, a leading German warp knitting machinery manufacturer that is continuously developing its lace products.
A new pattern was developed in time for the ITM exhibition in April in Istanbul, which allowed the Lace.Express to demonstrate all its special features when processing bourdon cord. The non-stretch, all-over lace is intended for use in apparel. Its decorative, scalloped edges can be used directly for the hems of dresses, skirts and tops.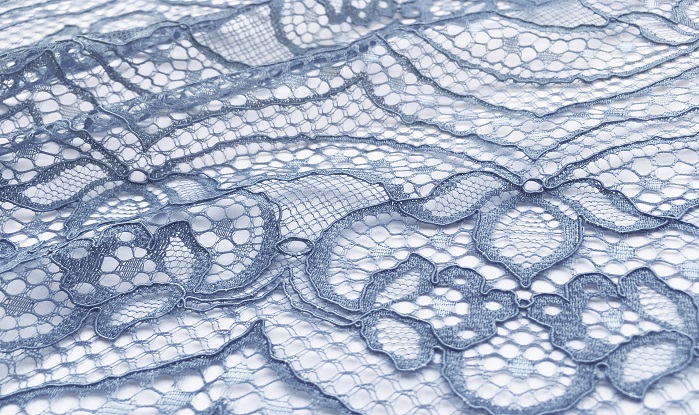 The scalloped design is continued into the lace fabric to create decorative, floral motifs in a striped arrangement. The flowers and leaves are interpreted graphically and arranged on a ground that is patterned with different designs. Narrow net patterns, organic structures and open-pored holes create a dynamic design ensemble in the ground.
"The types of yarns used make the design appear to move," the company reports. "A combination of semi-matt, textured and shimmering yarns creates an eye-catching look with contrasting and surprising effects. Bourdon cord also creates a three-dimensional effect in the surface and is representative of a new trend."
"Liners with an embroidered look and 3D effects are still popular for fashion lace, but a high level of know-how and expertise are needed to produce them. Polyamide yarns in a count of 1/40 f 9 were used for the pillar stitches and for incorporating the bourdon cords, which have a count of about 1,600 denier."
The yarns were processed on an OJ 59/1 B in a gauge of E 24. The Lace.Express is also available in a gauge of E 18, so that it can also be used to process thicker types of bourdon cord, the company adds.
This article is also appears in...