19-20 January 2017, Leeds
Introduction to Knitwear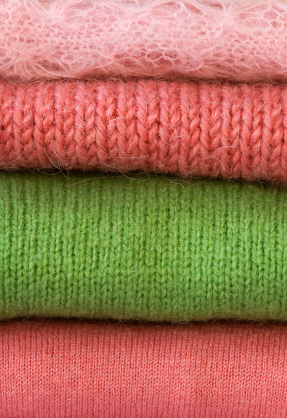 The University of Leeds' Textile Training Group provides training tailored to the needs of the textiles, fashion, clothing and technical textiles industries. The courses are structured around lectures, open discussions and demonstrations delivered to small groups for a valuable, interactive learning experience. The trainers come from a range of backgrounds including business, industrial and academic.
This practical two-day course is primarily intended for buyers, technologists and quality controllers of knitted products in order to increase their awareness about the knitting process, make-up skills, knitted structures and quality issues. The course includes practical demonstrations of knitwear construction along with hands-on sessions for delegates.
The recognition of knitted structures and their analysis, pattern generation, shaping and fashioning will be covered along with the production of cut and sew products. Cost implications are discussed throughout the two days.
For more information please contact Dinah Wharton at [email protected] .
This article is also appears in...