28th September 2009, Verona
Invista announces line-up for Lycra Fibre Moves event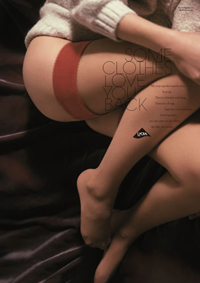 Fibre and polymer producer, Invista, has announced an extensive selection of well-known figureheads from within the industry who will be speaking at its Lycra Fibre Moves event in Verona on 7 and 8 October 2009.
Welcoming key players from across the globe, Lycra Fibre Moves will celebrate the world of innovation within the legwear industry and provide a critical platform for its members to meet and exchange insights and ideas. During the two-day forum, Invista will showcase its most recent innovations for hosiery and socks under the Lycra Fibre brand that it promises will push boundaries within the industry and design world.
The forum will be introduced by Dave Trerotola, President of Apparel Business at Invista, followed by an illustrious line-up of speakers over the following two days that have been identified by Invista as pioneers or opinion leaders within their field. Collectively they will share their knowledge about the industry giving advice about how to shape and improve the audience's businesses within the current climate. Invista has designed the seminars to include a wide range of discussion topics that will offer additional value to its visitors by providing a deeper understanding about the modern-day consumer.
Valuable insights will be shared by Sharon Greene, Managing Director at RISC International who will give an overview of consumers' attitude, their behaviour and lifestyles as well as Richard Cope, Director of Foresight at Mintel who will examine the impact of the recession on the world of fashion, emerging trends and tips about how to improve the in-store retail experience. The power of social media as part of your communications mix as well as other communications tools that should be considered will be addressed by Richard Medley, Managing Director at Publicis Consultants.
Leading figures from the world of design will be sharing their secrets to success as well as highlighting innovative brands to watch in the future with key figureheads from Swarovski and Bodymetrics imparting their knowledge of technology and design at the forum. The importance of sustainability within the industry will be covered by John Mowbray, editor at EcoTextile News and David Shah from Viewpoint magazine will evaluate whether innovation has been affected by the current economic climate.
Recognising the global appeal of the event, Invista has created a section that is dedicated to discuss the key issues and opportunities of the legwear business worldwide with insights from the President of CKIA (China Knitting Association) and the President and the Chairman of THA (The Hosiery Association North America) providing their expert opinion regarding regional drivers, capabilities, policy and strategies. Attendees at Lycra Fibre Moves will also benefit from informative talks by David Hart, Associate Director at Opus Business Consultants and Serge del Rei, Commercial Director at the Lonati group exploring trends within the textile industry and related innovations in developed and emerging countries across the globe.
On the evening of 7 October 2009, Invista will host a gala dinner with Serge Vigouroux, Executive Vice President - Marketing Business at Invista providing the welcome address for the high profile visitors. As well as celebrating fifty years of brand value and partnership, Invista will also utilise the opportunity to launch a breakthrough innovation to the market. Based on an Invista proprietary patented technology, the new fibre is expected to set a new benchmark in textiles for apparel applications.
Denise Sakuma, Global Segment Director, Legwear at Invista said, "During this challenging economic time, it is unusual for an apparel business to host such a prestigious and high profile event within the industry. However Invista considers that such an investment is even more necessary in difficult times in order to support the legwear industry globally by bringing together its key players. We are particularly delighted therefore to welcome such a wide selection of well-known names from across the world, both speakers and visitors, at Lycra Fibre Moves. We are looking forward to sharing our knowledge and learning more about the world of innovation, design and fashion alongside our peers within the industry for mutual benefit and to build together the success of the next fifty years."
The Lycra Fibre Moves event is hosted in partnership with The Hosiery Association (USA), Lonati and Santoni (who will host their 'open house' from October 8 till 10) and Centro Servizi Calza.
This article is also appears in...