29th March 2017, Wichita, KS
Invista develops new technology for knee-highs and trouser socks
Invista, an owner of the Lycra fibre brand and one of the largest integrated producers of fibres and polymers, is introducing Lycra Made to Fit You technology. This new garment construction is designed to deliver the optimal range of force and compression, which enables knee-highs to stay up without digging into the skin.
"Best of all, trouser socks made with this technology provide better all-around comfort – regardless of foot and leg size – thanks to Lycra fibre," the company explains.
Study
In a study conducted in December 2016, 100 women from the US, Europe and China wear-tested concept garments made with Lycra Made to Fit You technology. Women of all sizes who wore the knee-highs rated them favourably for enhanced comfort, staying in place without digging in, and for not causing unsightly red marks on the calves, the company reports.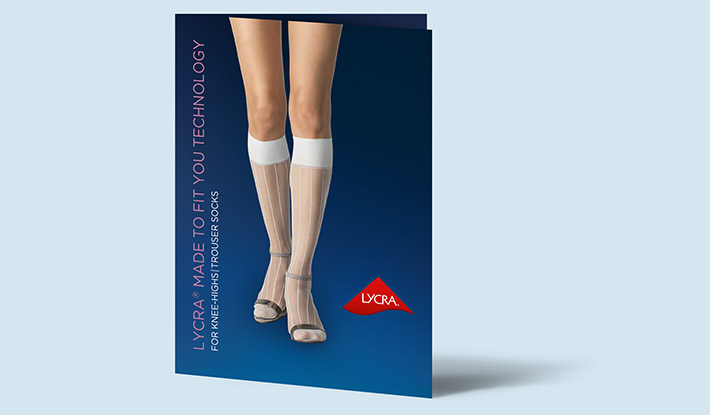 In fact, 90% of participants preferred the Lycra Made to Fit You concept over current offerings in the marketplace. In addition, 65% of non-knee-high wearers in the study were converted into future wearers, according to the manufacturer.
Invista
With leading brands including Lycra, Coolmax, Cordura, Stainmaster and Antron, Invista is one of the leading integrated producers of chemical intermediates, polymers and fibres.
The company's advantaged technologies for nylon, spandex and polyester are used to produce clothing, carpet, car parts and countless other everyday products. Headquartered in the United States, Invista operates in more than 20 countries and has about 10,000 employees.
This article is also appears in...