Invista, one of the largest integrated producers of fibres and polymers will present at Mode City, that will take place in Paris from 6-8 July, unveiling an extension of its Lycra Beauty fabric platform for shapewear, and also taking part in a number of industry-led conferences and roundtables to showcase its long-standing dedication to innovation in the lingerie and swimwear sector.
The company is working closely with aspirational brands and garment manufacturers across the globe to showcase the expansion of the Lycra Beauty fabric certification programme 'The Science of Shaping' utilising delicate lace and fabrics with natural/cellulosic fibres from innovative producers worldwide.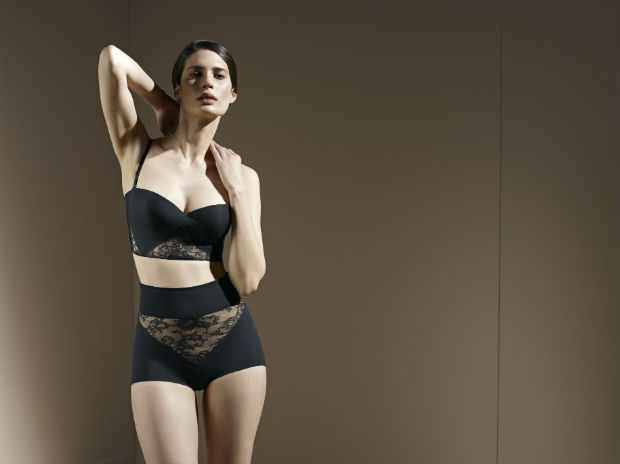 Among the exhibits will be the capsule collection by the creative brands and garment makers including Bogart, Clover, Courtauld, PD Enterprise, La Perla, Naturana, Regina Miracle and Rittrati.
In the spotlight
Lycra fibre with W technology is expected to be the focus of the presentation. Based on proven Lycra fibre polymers, Lycra fibre with W technology offers durable whiteness retention, improved uniformity and richer colouration.
Arnaud Ruffin, Segment Leader for Lingerie and Shapewear at Invista commented: "We're really excited about Invista's presence at this year's Mode City, especially to unveil our extended Lycra Beauty quality standards to lace and natural base fabrics. Our stand is set to be extremely interactive, and we're thrilled to announce that we will have very special artistic performers to showcase a selection of Lycra Beauty concepts or commercial garments in the most elegant and intimate way."
At Dentelle de Calais forum
Supporting industry-led thought leadership, Invista will be represented at a number of key events throughout the show, including participation to 'Dentelle de Calais, an exceptional lace for luxurious lingerie' on 7 July.
The round table will be attended by representatives from key corseterie brands, Leavers lace producers having Lycra Beauty qualifying lace (Codentel, Noyon) and Lycra fibre, providing the occasion to discover the most recent innovations in the Lycra Beauty range.
At Interfilière
Additionally Invista will be taking part in Interfilière's conference on the topic of 'Wellbeing', which will include a dedicated area showcasing a selection of fabrics made with Lycra fibre for freedom of movement and longer lasting fit as well as products committed to enhancing aesthetics and wellbeing.
Interfilière, an international trade fair for intimates and beachwear fabrics, will be held in Paris from 6-8 July. At the exhibition, Invista's Innovation Lab by Lycra will highlight the lingerie, shapewear or swimwear international fabric producers such as: Best Pacific, Boos, Brugnoli, Carvico, Chanty, Charming Fabric, Derun Textile, Dogi, EDA, Elastic, Encajes, Eurojersey, Feinjersey, Jersey Lomellina, Liebaert, Maglificio Ripa, Penn Textile Solution, Piave Maitex, Ruey Tay, Salamtex, Shinkong Textile, Tex Tile Entreprise, Tianhai Lace, Willy Hermann, Wegal, Wu Tong Lace or Yu Yuang Textile.
This article is also appears in...