13th June 2017, Yiwu, China
Invista hosts China hosiery forum in Yiwu
On 18 May, Invista held its 2017 Lycra fibre Legwear Seminar in Yiwu, China, the capital of the Chinese hosiery knitting industry. Invista says the event's theme of 'Lycra Moves Ingenuity', emphasized the innovative attitude of the Lycra brand, which presented inspirational new ideas, innovations and market insights to invited guests from key mills, brands and retailers in the Chinese market.
Invista presented four innovations during the event:
· Lycra Freef!T technology creates lightweight and breathable underpants in panty hose that offer a superb fit
· Lycra Soft Comfort technology adds soft and comfortable stretch and a firm and secure fit to hosiery bands, control tops, and knee-high tops
· LYCRA FUSION technology anti-laddering technology is now available for hosiery made with Lycra Super Summer Sheer technology and Lycra Lifestyle Compression technology
· Lycra Xceptionelle technology delivers comfort and style to hosiery and enhance a broader free-size fit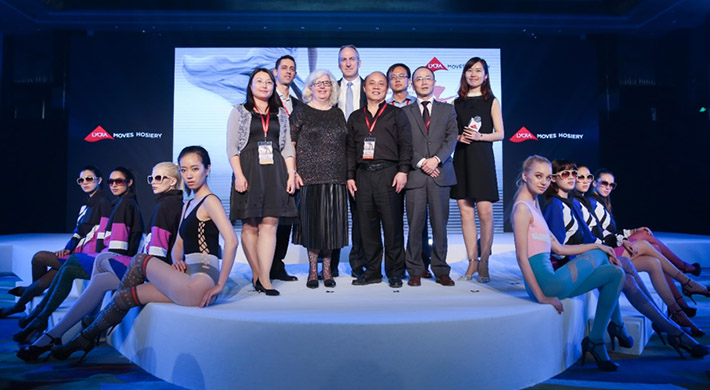 In addition to learning about Invista's innovations, knowledge sharing sessions also took place. Invista shared its integrated mobile campaign, 'The Difference that Makes the Difference' with the audience. Created exclusively for the Chinese market, the campaign was designed to raise consumer brand awareness and create a positive brand association through engaging and shareable micro-film content that's perfect for social media, according to Invista.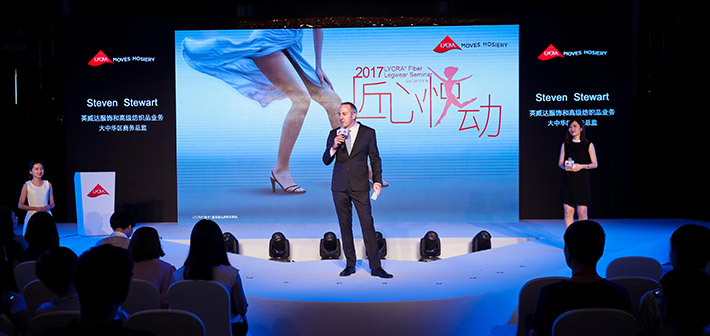 Revealing Chinese hosiery market insights were provided by guest speaker Martin Suen, Chairman, China Hosiery & Socks Professional Committee of the China Knitting Industry Association, and President, Shanghai EIKO Textile.
Mr. Suen asserted that competing in an ongoing price war is not a sustainable business practice. He explained that the key to outperforming the competition and winning in the global marketplace today is to work with strong suppliers to develop good quality products.
Products need to be innovative and feature benefits consumers are looking for like anti-laddering. He also stressed the importance of continuous innovation in order to differentiate your products in the overcrowded marketplace of hosiery brands and retailers.
The day concluded with a presentation of '17/'18 hosiery trends brought to life in a catwalk show.
This article is also appears in...