15th November 2017, London
Invista presents latest legwear trends
Invista, a leading integrated producer of fibres and polymers and owner of the Lycra brand, has presented its 2017-2018 global legwear trends and fashion directions. Invista and trend forecasting agency Stijlinstituut Amsterdam have predicted the must-have Legwear trends for 2017/18, which are brought to life through a Lycra capsule collection.
Focusing on the importance of dynamic looks and versatility, legwear is in the slipstream of athleisure, where all-round 24/7 comfort and performance features are pushed to new limits. Lycra Energize powered by Fusion fibre aims to offer the reality of reaching high performance compression levels with an incredible longer lasting sheerness, according to the manufacturer.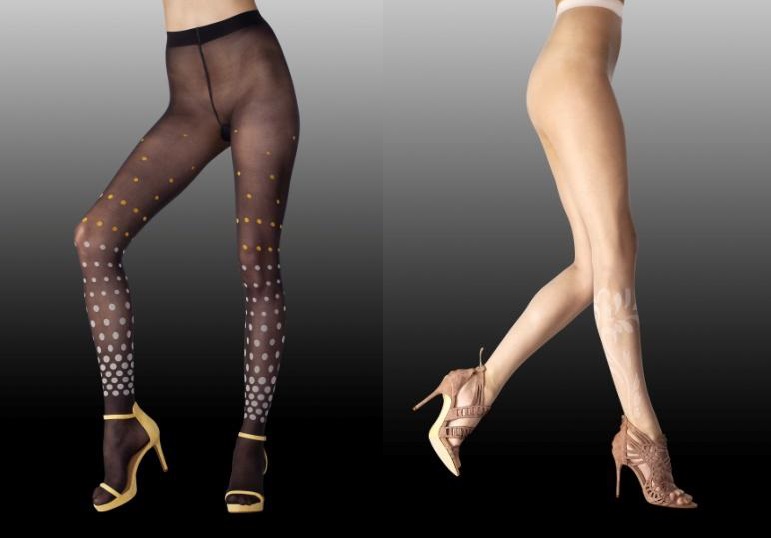 Inspired by the Better Me mega trend for consumers, Super Summer Sheer garments have created new user opportunities for hosiery. They act like flawless-finish foundation for legs – lightweight, durable, ultra-sheer and comfortable enough to wear during warmer months.
"Invista presents a great variety of trends for legwear because we recognise that wearers are so diverse, each one with their own lifestyle and multifaceted personality, who are constantly adapting to their changing environments. It is the versatility of the Invista fibre portfolio that enables and facilitates these dynamics by offering flexible, performing and creative garments to suit every woman and her various me's," commented Jane Gwyther, Marketing Segment Manager of Legwear at Invista.
The Laboratory
The colour card in this trend is bold and bright. Compression and supportive legwear is made using Leg Care technology by Lycra brand to keep your legs feeling good all day long and Lycra Energize powered by Fusion technology to create support and prevent laddering. Pattern is used to map where the graduated compression is strongest while sleek and the contoured leg is accentuated thanks to Shaping technology by Lycra fibre.
The Virtual World
This trend represents the fusion of the real and the digital world. It is inspired by VR games, the idea of a transformation of legwear. "The idea is to adorn the leg with a lace pattern, like a virtual tattoo on nearly bare skin, thanks to Super Summer Sheer technology by Lycra brand," the company explains.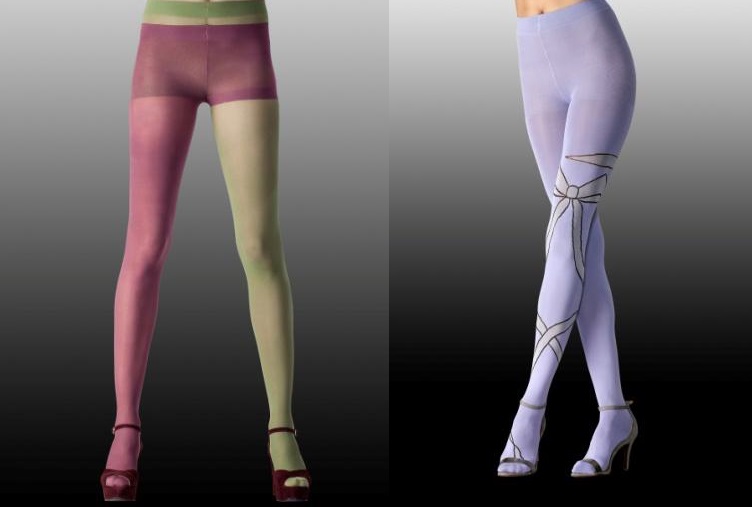 Temporary tattoos and projected ornamentation meet the desires of consumers who want to play different roles, add personal touches and profile themselves with subtle fashion features. All hues are muted and slightly surreal, used in an endless palette of gradient monochromes.
The Matchmaker
The matchmaker tights offer an aesthetic engagement, as well as a comfortable and practical solution: two loose legs that can be pulled on separately. Easy to put on, easy to wear, easy to care for, this garment is an ode to longevity and durability. Lycra Energize brand powered by Fusion technology means there are no runs, and by layering the garment the support function is improved, and the silhouette is smoothed.
The Beauty Parlour
This trend is all about retreating. "We looked for inspiration in the early 50s where we found this look of fresh friendliness and positivity. The colour palette reflects this optimism: soft mint, baby blue and blush pink remind us of classic 50s shades of makeup, nail polish, powders and creams," the company reports.
The Werkstatte
In creating these legwear samples, lively crafted looks based on historical knitting patterns, guipure, broderie Anglaise and multi-coloured tweeds are updated by using contemporary techniques and fibres ready for the future.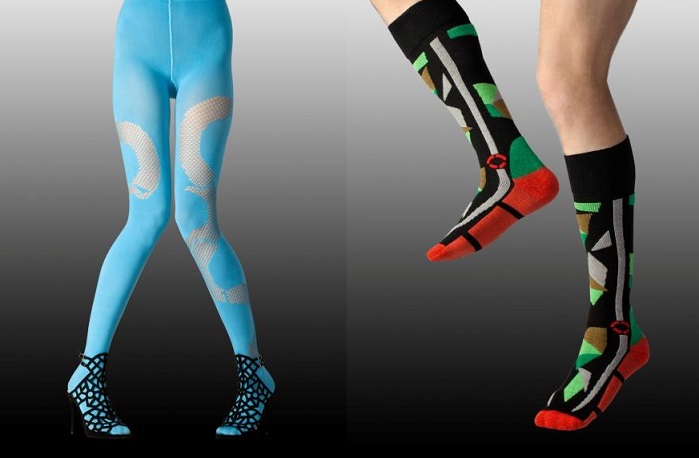 With Xceptionelle technology by Lycra brand evenly smoothing and caressing the skin, Freef!T technology by Lycra fibre provides the waistband of the future with reduced red marks. The colours are rich with natural dye looks, with tone derived from vegetal and mineral resources. These are the shades of stained glass and glazed ceramics.
The Office
In this socks trend, 3D design aesthetics combine with high performance thanks to Lycra Energize brand, which keeps feet comfortable and cool during the day due to the moisture managing qualities offered by Coolmax fibre. Black technology by Lycra fibre provides pure jet black with no glitter.
The Wild
In the second socks trend, man turns towards nature, motivated by a serious concern regarding nature's resilience and awareness of its vulnerability, while embracing it, admiring its strength and infinite power. To challenge the slopes, good gear is crucial. Sport socks should feel like an extension of the foot, to be forgotten during wear.
A new take on camouflage combines with Soft Comfort technology by Lycra fibre for hyper comfort and the use of Active technology by Lycra brand for premium foot-hugging stretch and recovery to power all active people. These socks are designed to provide insulating warmth and comfort without weight and qualify for the Thermolite brand. A compression sock, powered by Lycra Energize brand, qualifies for Coolmax brand – the linear pattern on the calves is inspired by body-mapping vectors, highlighting the zones where compression is needed.
This article is also appears in...