Interfilière Paris has selected the leading Italian warp knitter SITIP the Beachwear Designer of the Year. This year, for the first time, SITIP will present a collection of beachwear prints for Summer 2016.
The first swatches were shown at Interfilière Hong Kong, and now the entire finished collection will be unveiled at Interfilière Paris that will be taking place from 5-7 July at the Paris Porte de Versailles.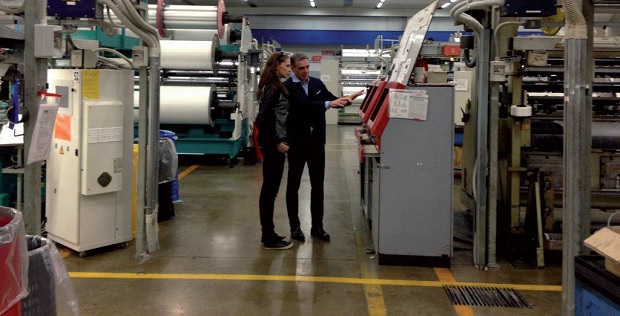 The collection includes on-trend prints and colours, using fabrics with exceptional recovery or chlorine resistant qualities, and microfibres made from recycled materials. This collection is exclusively Made in Italy.
SITIP
The trade show's summer edition shines the spotlight on beachwear with a special focus on innovation and performance. And in these two categories, SITIP's premium fabrics and latest beachwear prints quickly stand out, organisers of the trade fair report.
In recognition of SITIP's excellence in not just beachwear, but lingerie and sportswear as well, the Italian company has been given the prestigious 2014 Beachwear Designer of the Year award.
Created in 1970, SITIP is a specialist in warp-weft stretch fabrics and circular knits. The company is active in many different sectors: sports, personal care, abrasives, medical, automotive, and more. In 2007, SITIP entered the beachwear markets, and shortly thereafter lingerie.
Paris Capital de la Création
A group of 24 international trade shows and events in the capital, Paris Capital de la Création promotes creativity in fashion, accessories and home goods throughout the year.
These key professional events bring together international buyers and designers. Each year, the participating trade shows honour both emerging and iconic designers from different sectors. These winners represent the creative energy and dynamic influence of Paris Capital de la Création.