Meetings of ACIMIT with the local authorities, held during the recent trade industry mission organised by the Association and the ICE- Italian Trade Agency in Mongolia, have confirmed the need for modernising existing technology for the processing of cashmere.
ACIMIT President Raffaella Carabelli said: "Mongolia is a market in which Italian machinery manufacturers can find excellent opportunities, thanks to the expertise they have developed in the technology required for the production of this raw material."
Presenting technology
An institutional trade mission in Mongolia, organised by ACIMIT (the Association of Italian Textile Machinery Manufacturers) and Italian Trade Agency, took place from 7-9 July in Ulaanbaatar.
A total of nine Italian machinery manufacturers, among which ACIMIT's affiliated members, presented their latest and most suitable technology for the processing of cashmere during the course of the symposium 'Italian advanced textile technology and Mongolian cashmere sector: a winning partnership'.
The companies included Bellini, Bianco, Bigagli-Proxima, Cormatex, Fadis, Stalam and Sant'Andrea Novara. The Italian contingent declared themselves satisfied with the proceedings, as they were also permitted to visit some important local manufacturers, eliciting interest among local businesses.
Developing textile industry
The three-day mission on Mongolian soil also served to strengthen ties between the local authorities and ACIMIT's management. The Vice-Minister for Industry and Agriculture, B. Tsogtgerel, presented a Mongolian project to develop the textile industry in the country, processing the majority of the raw cashmere wool currently exported.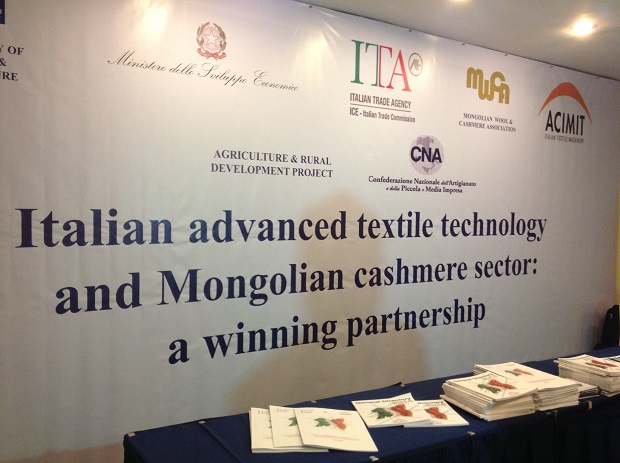 Within five years, the quantity of unprocessed raw material shipped out to foreign markets is essentially expected to disappear, compared to the current 6,300 tons exported.
Trade possibilities
Raffaella Carabelli commented: "Local processing of cashmere will broaden possibilities for trade within Mongolia for Italian manufacturers, who for years have been at the forefront in supplying suitable technologies for the processing of this prestigious raw material."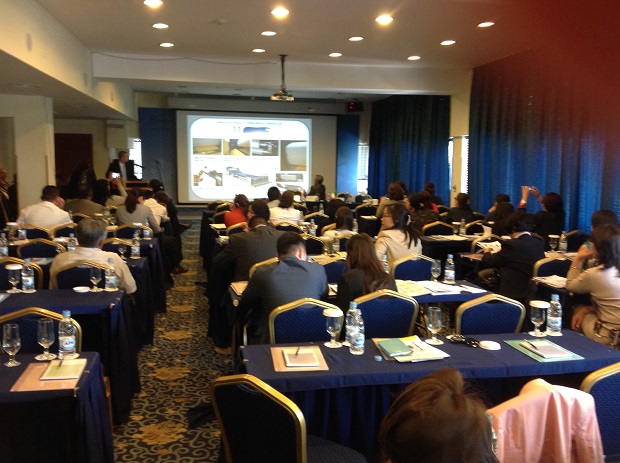 In 2013 alone, 68 million euros in investments were set aside for the development of new production technologies, and another 145 million euros are expected for a further increase in production capacity.
Carabelli added: "We are looking at numbers that will provide a healthy boost for the cashmere industry in Mongolia, beginning with the spinning sector, and subsequently the knitting, weaving and finishing sectors."
Italian textile machinery industry
ACIMIT represents an industrial sector comprising around 300 companies and producing machinery for an overall value of EUR 2.3 billion, with exports amounting to 84% of total sales.
Italian textile machinery is sold in around 130 countries worldwide.
This article is also appears in...