21st October 2014, Shanghai
ITMA 2015 expands due to demand for space
Due to strong industry response, ITMA will be expanding to an additional hall at the Fiera Milano Rho in November 2015, with all the current halls fully booked more than one year before the event.
The exhibition, with a gross size of over 200,000 square metres, will be complemented by several knowledge exchange and networking platforms.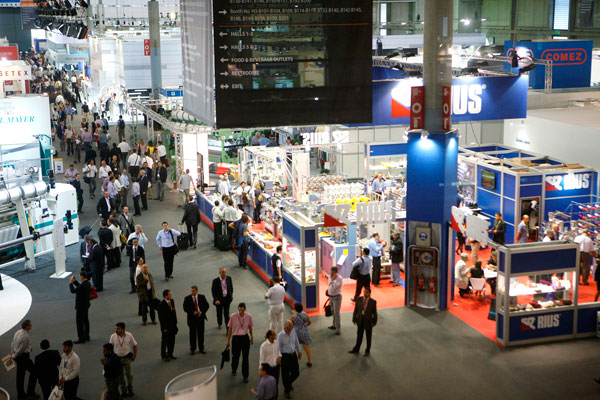 Among them are the Research and Education Speakers' Platform, World Textile Summit, Nonwovens Forum and Textile Colourants and Chemicals Leaders Forum. In addition, a new initiative has been launched – the ITMA Sustainable Innovation Award.
Demand for space
Charles Beauduin, President of CEMATEX, the European Committee of Textile Machinery Manufacturers, which owns ITMA, explained: "The demand for space has been very strong with applications still streaming in, and we have therefore added an eleventh hall to the show which will house the Fibre and Yarn, Research & Education, Colourants and Chemicals, Software and Recycling sectors. This expansion is excellent news for exhibitors and visitors alike."
To be held from 12-19 November, ITMA 2015 showcases end-to-end solutions for the entire textile and garment making chain. To date, 1380 exhibitors from 47 countries have signed up to take part in the exhibition.
"We are delighted with the strong take up of space for the show, which reinforces ITMA's position as the world's leading textile and garment manufacturing technologies exhibition," said Eileen Ng, Executive Director of MP Expositions, the organiser of ITMA 2015.
ITMA Sustainable Innovation Award 2015
CEMATEX is inviting entries for the award that recognises outstanding industry members and post-graduate students for their contributions to the sustainable development of the global textile and garment industry.
The ITMA Sustainable Innovation Award features three categories: Industry Excellence Award, R&E Excellence Award – Masters and R&E Excellence Award – Doctorate.
The winner of the Industry Excellence Award category will receive a cash prize of EUR 10,000. For the Research & Education Excellence Award, the winner of the Doctorate and Masters categories will receive a cash prize of EUR 5,000 and EUR 4,000 respectively.