3rd November 2016, Shanghai
ITMA Asia + CITME 2016 features largest showcase ever
Featuring the largest showcase in the series since its launch in 2008, the recently concluded in Shanghai ITMA Asia + CITME 2016 textile machinery exhibition received a very strong response from visitors, according to organisers.
By the end of the five-day show on 25 October, the fifth combined showcase registered a visitorship of over 100,000 from 102 countries and regions, with 20% of visitors coming from outside China.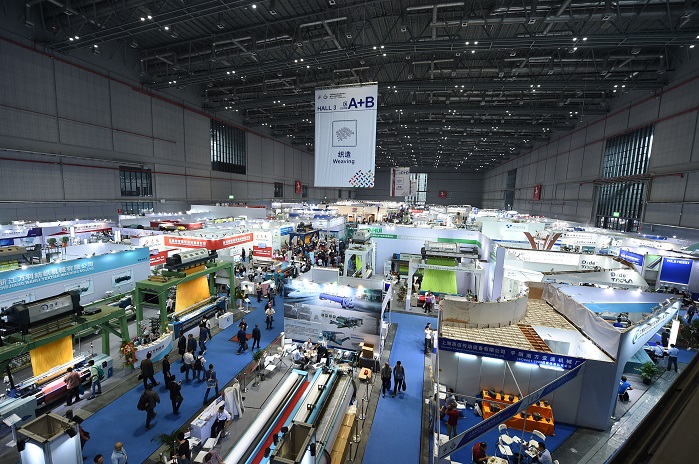 In terms of visitor numbers, Chinese mainland visitors ranked first, followed by India, Japan, Korea, Taiwan China, Indonesia and Bangladesh, and exhibitors have commented very favourably on the high quality of professional and trade visitors attending the show, organisers report.
High quality visitors
A total of 1,673 exhibitors from 28 countries and regions participated in the exhibition, which covered over 170,000 square metres of gross exhibition space at the new Shanghai National Exhibition and Convention Centre.
"We are delighted that this was our largest show since its launch back in 2008. The majority of our visitors were serious buyers, and as a result our exhibitors are very happy with the overall quality. We are looking forward to another successful presentation of the next combined show in 2018," commented Fritz Mayer, President of CEMATEX.
Mr Wang Shutian, President of China Textile Machinery Association (CTMA), agreed: "The combined show continues to be a 'must' for textile machinery manufacturers and their customers, and we are delighted to present the very best technologies from both east and west to Chinese and other Asian buyers."
New services
With the rapid development of information technology, the show provided some brand new services to visitors. They could download an interactive map to navigate the exhibition halls, and they were also given the option of registering and paying for their badges via WeChat, a popular mobile app in China.
The next combined show will be held at the National Exhibition and Convention Centre (Shanghai) from 26-30 October 2018 and will be organised by BJITME, and co-organised by ITMA Services.
Look out for our full show report, coming shortly.