ITMA, which kicks off tomorrow in Barcelona, is still the world's leading textile and garment machinery exhibition.
Although shows based in Asia such as ITMA Asia + CITME attract similar exhibitor and visitor numbers, traditionally there has been nothing which even comes close to ITMA in terms of innovation in the textile machinery world.
Barcelona should be no exception. The question is - how much real innovation will there be at this ITMA?
Innovation generally refers to the creation of better or more effective products, processes, technologies or ideas that are accepted by markets and generally signifies a substantial positive change compared to incremental changes.
A good example of real innovation in textile machinery is Shima Seiki's 'Wholegarment' knitting technology where a sweater can be knitted in one piece on the knitting machine without seams.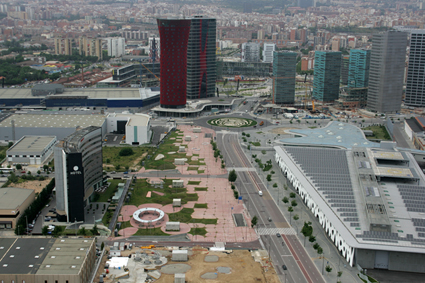 Speaking as someone who has attended every ITMA since 1983 in various guises - as student, exhibitor, visitor and now journalist and online publisher - what makes a really good ITMA for me, is that unique combination of the buzz created by the ground-breaking technology on offer at the show, the vibrancy of the host city, the actual exhibition venue and facilities and of course the people who attend - the exhibitors and visitors.
There should be lots of novelty on show in Barcelona but let's come back to that later.
Barcelona as a host city is perfect, especially in September with its warm days and cool nights. The city has been described as "a dynamo where people work hard and play hard and a magnet for architecture buffs, foodies and night owls." That sounds about right for an ITMA exhibition to me.
The Fira de Barcelona Gran Via venue, where ITMA 2011 will be held, was designed by Japanese architect Toyo Ito and apart from looking the part, it is said to feature state-of-the-art trade fair technology. It has a gross exhibition area of 240,000 square metres, over 100,000 square metres which will be used by the 1,500 or so ITMA exhibitors.
The last ITMA in Munich in 2007 attracted over 118,000 trade visitors from 151 countries, with 63% from Europe. Similar statistics are expected this year.
A large portion of the exhibitors and visitors to ITMA will be Europe's textiles industry elite with their long experience of being in the forefront of textile technology and the manufacturing of high quality products.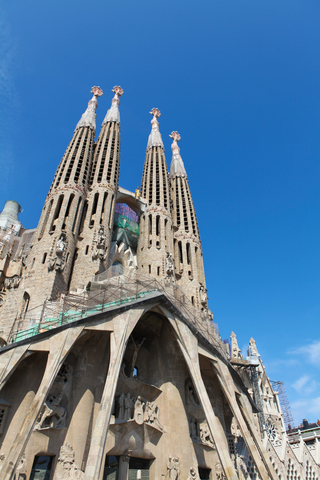 Most of the world's leading machine builders now have a two-pronged strategy where they manufacture low budget limited technology machines for Asian markets and premium high technology models for Europe, North America and a few other advanced markets.
Many build their budget machines in China but retain their research and development and manufacturing facilities for high technology machines in their own countries. This enables them to stay ahead of their Chinese competitors at the high technology end, protect their intellectual property, and compete with the Chinese builders at the low technology end.
But many leading machine builders now depend on China for the majority of their sales. With Europe and North America now relatively small markets for high technology machinery, the question is - do the machine manufacturers still need to innovate to the same level, given that China, with relatively low labour costs, requires entry level equipment?
From where we are standing at the moment, it's hard to imagine the innovation levels during the last decade of the 20th century being reached again. Groundbreaking technologies such as Santoni's 'Seamless' knitting for intimate apparel and sportswear or Stoll's CMS flat knitting technology don't come along too often. But there are a couple key of factors which will ensure that Europe's machine builders do continue to innovate well in to the future.
The first is that some Chinese manufacturers now build reasonable quality machines at a medium technology level. Some - who will be at ITMA this year - will begin to provide real competition for European and Japanese builders globally.
The second is that as China develops economically, demand for higher technology machines will increase. Coupled with the continued development of the Chinese machine builders, this will encourage Europe's machine builders to continue to invest in research and development in order to continue to innovate.
However, how much real innovation there will be at this particular ITMA, remains to be seen. We are currently in a transitional phase with the development of the Chinese textiles and garment industries driving demand for automation. Demand for high technology machines will follow and grow at pace.
CEMATEX, the industry body which owns the ITMA exhibition, has recognised this and has taken a number of steps to ensure the show keeps its 'Olympics of Textile Machinery' moniker.
ITMA 2011 has in fact evolved into a one stop shop for innovation, giving space not only to machinery and equipment but also to fibres and yarns, a research and education pavilion and a number of other industry events including conferences and forums featuring leading industry speakers.
In order to serve the changing needs of industry, ITMA will now also feature a brand new section on fibres and yarns, covering natural, man-made and technical fibres and yarns. Meanwhile, its Research & Education (R&E) Pavilion aims to provide research institutes, colleges and universities with a platform to promote collaboration amongst companies, research centres and universities and stimulate education and research.
Other ITMA 2011 events include The World Textile Summit 2011, a first joint initiative between ITMF and CEMATEX, the Sustainable Textile Leaders Roundtable, the Textile Dyestuff and Chemical Leaders Forum, the Industrial Fabrics Association International's IFAI Advanced Textiles Europe 2011 and the Young Entrepreneurs of Textile International Meeting.
Finally, when you step through the doors of the Fira de Barcelona Gran Via exhibition centre this Thursday for the 16th ITMA, spare a thought for the thousands of engineers, technicians and planners who have already been in Barcelona for weeks preparing for the show. Their efforts will make ITMA 2011 a great European spectacle and the best exhibition in the textile machinery world by a long way.