Editor's View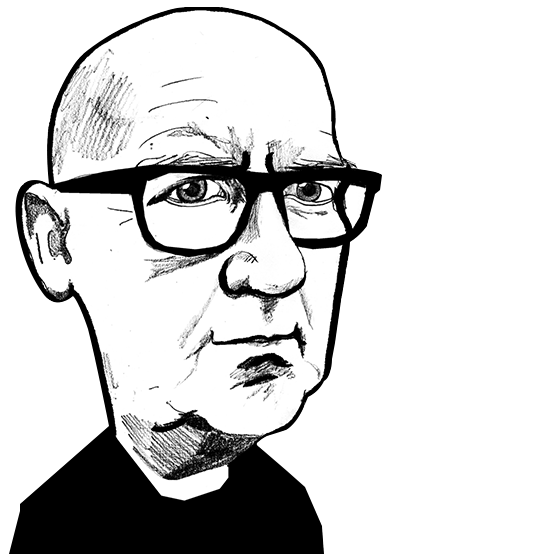 ITMA shows fast approaching
Billy Hunter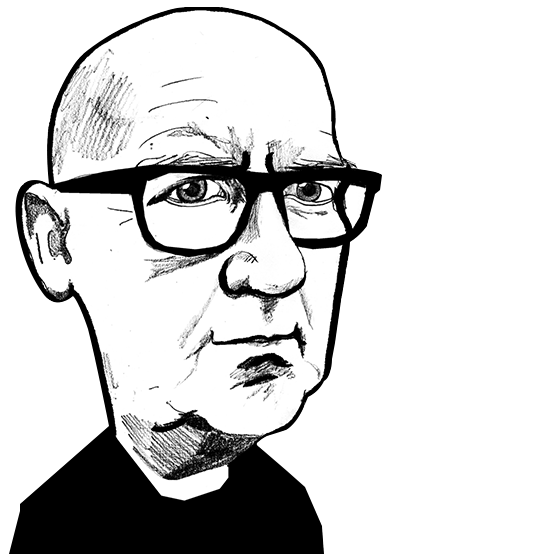 As ITMA 2019 is gearing up for another showcase, the textile technology manufacturers are getting ready to travel to Shanghai this October.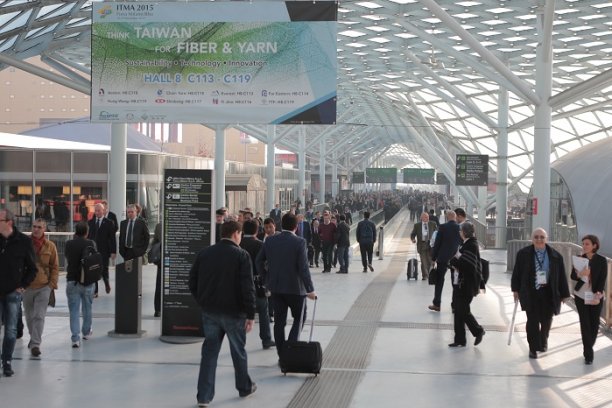 24th August 2018
Billy Hunter
| Manchester
Exhibition space for ITMA 2019, the world's leading textile and garment technology exhibition, was fully booked by the application deadline and the organising team has been busy allocating space to successful applicants. Currently, the show is only able to accommodate some 1,660 exhibitors from 47 countries on the show floor. Find more details here – ITMA 2019 gears up for vibrant showcase.
Meanwhile, as ITMA 2019 is gearing up for another successful showcase of the latest trends, technologies and materials, due to take place from 20-26 June 2019, in Barcelona, the textile technology manufacturers are getting ready to travel to Shanghai, where ITMA Asia + CITME is due to open its doors in October.
The sixth combined ITMA Asia + CITME exhibition is expecting to attract a trade visitorship of around 100,000 from around the world. The exhibition is to feature some 1,700 local and international textile machinery makers from 28 economies who will showcase the latest machinery, as well as products that boost automation and energy-saving features.
The show also reported an overwhelming response from the companies willing to take part. As a result, the joint owners of the show booked additional space at the North Hall (NH) at National Exhibition and Convention Centre (NECC). With the additional space, the sector allocation plan has been revised to accommodate more exhibitors, say organisers. Read more here – Visitor registration for ITMA Asia + CITME 2018 opens.
Focus on digitalisation
Karl Mayer will be presenting its latest innovations. "The mega trends of digitalisation and sustainability are changing the world as we know it. As an innovative global market leader, we see these changes as an opportunity for our customers. At ITMA Asia+ CITME, we will be showing our visitors how Karl Mayer is implementing these strategic themes, digitalisation and sustainability by delivering integrated solutions offering a wide range of advantages," said Arno Gärtner, Karl Mayer's Managing Director.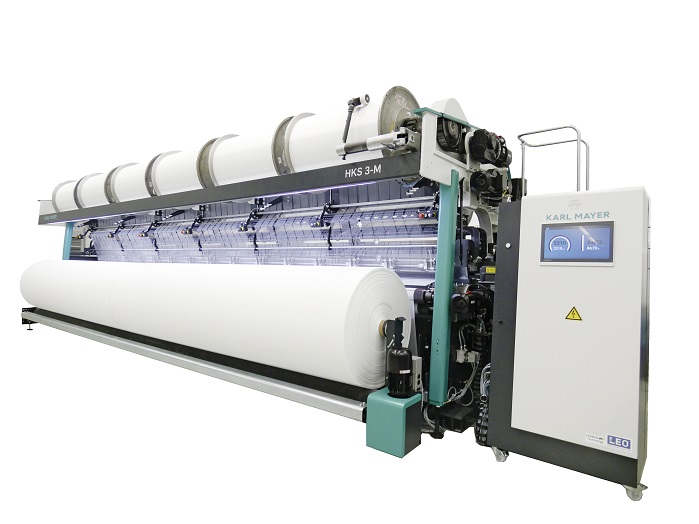 At the show, a new umbrella brand will be launched, offering innovative digital solutions known as the Karl Mayer Digital Factory. A look at Karl Mayer's Cleaner.Productions will also be on the cards. Other highlights include a performance show of the latest generation of machines, a fashion show showcasing decorative, trendsetting fabrics, and a presentation of the Technical Textiles centre of excellence. Learn more here – Karl Mayer to focus on digitalisation in Shanghai.
Electronic machines
Mayer & Cie. will be focussing entirely on electronic machines at this year's ITMA Asia. All three machines scheduled to be on show in Shanghai – the Spinit 3.0 E, the OVJA1.6 EE 3/2 WT and the OVJA 2.4 EC – come in this category.
It will be the first time the Spinit spinning and knitting machine and the OVJA1.6 EE 3/2 WT, designed especially for knitting shoe uppers, have been exhibited in China. And it will be the first time ever that the OVJA 2.4 EC, an electronic jacquard machine that Mayer & Cie. China has added to its product line, has been on show. See more here – Mayer & Cie.'s e-machines on show at ITMA Asia.
Solution for shorter sock production
Stäubli Textile will be presenting its machinery range and latest solutions at two booths at the show. Knitters are invited to meet with Stäubli knitting specialists and observe the company's latest automation toe-linking device for a shorter sock production process – D4S – on two circular knitting machines.

The manufacturer will also exhibit at ITMA Asia an extensive range of products and solutions, including Deimo automation solutions for sock knitting, shedding solutions for frame weaving (cam motions, dobbies), electronic Jacquard machines with harnesses, in formats for every woven application, weaving preparation solutions for mastering warp preparation and warp tying, and weaving systems for carpeting and technical textiles. Read more here – Stäubli to display D4S device at ITMA Asia.
Online customer support
Groz-Beckert, meanwhile, is busy getting ready for the 26th International Clothing Machines, Embroidery Machines and Related Industry Fair, which takes place in Istanbul, in September. The company will be exhibiting its sewing product range once again this year, with a focus on the INH Quality Management and the Sewing Online Customer Portal.
Since 2016, INH (Ideal Needle Handling) Quality Management has represented a patented process for problem-free and time-saving handling of broken and damaged sewing machine needles. The accessories specially developed by Groz-Beckert for the INH Quality Management, are said to compliment the process in every respect. Find out more here – Groz-Beckert presents its sewing product range in Turkey.
Championing tech casual
Also in September, Premiere Vision will open its doors in Paris, presenting the latest Autumn/Winter 19-20 season innovations and trends. Polartec will be joining fashion elite for the first time this year. The global trade show for fashion professionals is a major opportunity for the American company to champion tech casual, the company reports.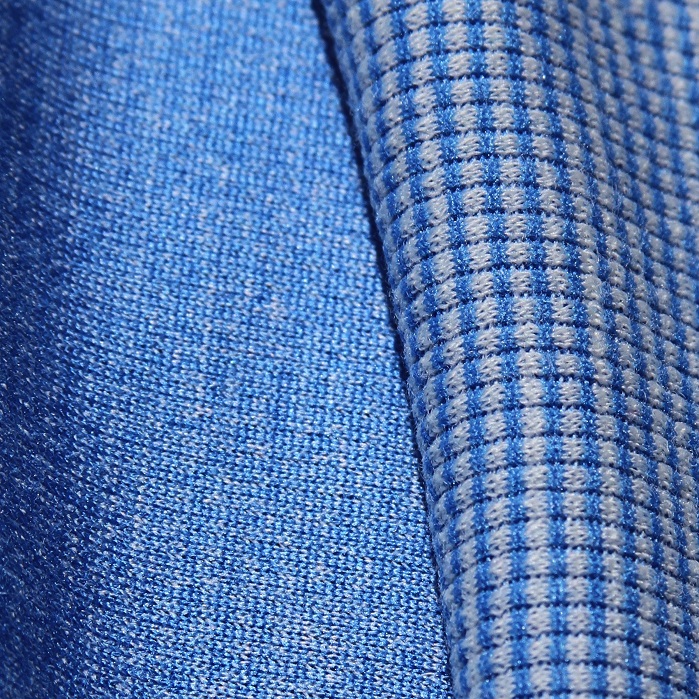 "The progression of performance fabrics from activewear to athleisure has reached the next stage of evolution – defined as tech casual," said Polartec CEO Gary Smith. "Changes brought about by consumer behaviour has led to Polartec taking a fresh approach to product development. Millennials in particular have an expectation from technology which no other generation has ever had." For more, click here – Polartec joins fashion elite at Premiere Vision.
Thank you for reading Knitting Industry!
Jana Bukolovska
Staff Correspondent
Billy Hunter is away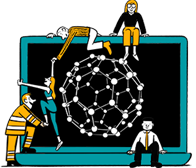 Business intelligence for the fibre, textiles and apparel industries: technologies, innovations, markets, investments, trade policy, sourcing, strategy...
Find out more