Renew Techno. © Jersey Lomellina
Jersey Lomellina, a leading Italy based manufacturer of high-tech warp knit and circular knitted fabrics for swimwear, sportswear, underwear and outerwear, launches three new eco-sustainable fabrics. Versatile, fitting and high-performance, these green fabrics by Jersey Lomellina are said to be perfect for sportswear, swimwear and beachwear.
All fabrics belonging to the Renew range, as well as Style Peach, are made of sustainable yarns: Ecoantex 100% recycled polyester from plastic bottles (used for the production of Renew Techno), and Econyl regenerated polyamide yarn from pre- and post-consumer waste materials (fishing nets, carpet fluff, tulle, etc), which, once they have reached the end of their useful life, instead of ending up in a landfill, are recovered and regenerated through a complex physical-chemical process.
New fabrics
Jersey Lomellina's new Renew Techno is the latest sustainable fabric. Recycled from plastic bottles, Renew Techno is the first polyester fabric belonging to the Renew range, made of Ecoantex, a yarn derived from processing post-industrial waste materials (bottles and films), featuring the same characteristics of virgin polyester.
"Renew Techno is compact, non see-through and features both an excellent modulus and a pleasant hand feel; moreover, it supports muscles during sport activities and is especially suitable for printing," the company explains. "All such features make it ideal for the creation of activewear and fitness items, especially for the creation of leggings."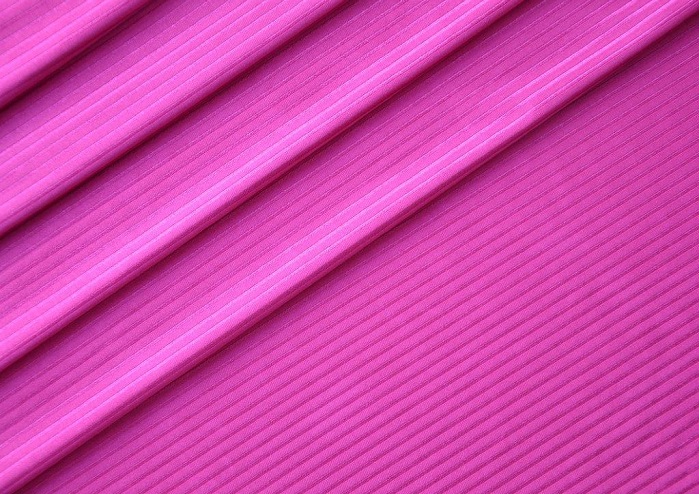 Renew Folk. © Jersey Lomellina
One of the latest additions to the wide collection of eco-sustainable fabrics by Jersey Lomellina, Renew Folk is made of Econyl. Featuring an elegant and functional ribbed and glossy surface, Renew Folk has been designed for the creation of trendy, cool and fun beach wear items or to be used alone to create exciting total look outfits, or matched with "flat" items, such as Renew Shine.
Another recent addition to the wide collection of eco-sustainable fabrics by Jersey Lomellina, Renew Wave is also made of Econyl. Featuring a slightly 3D texture reminding to moss stitch, Renew Wave is thick, compact and dynamic. Its structure creates light effects, ideal for trendy, modern and fashionable garments.
Other Renew fabrics
High-performance, compact, non see-through, and ultra-stretch, Renew Cult follows the body movements ensuring the perfect fit. Moreover, it is pilling and abrasions resistant and UV protective, thus ideal for beachwear or sportswear items designed to maintain their shape even after several washes.
Compact, ultra-lightweight, soft and ultrafine, Renew Fine fits the body like a second skin. Its surface is matt and slightly see-through and is perfect for lingerie items or ultra-lightweight, comfortable tops.
Bi-elastic and eco-sustainable, Renew Prime is heavier and more elastic than all the other members of the Renew family. Its compact and thick structure ensures a perfect fit and a high shape retention power over time. Dynamic, energetic, strong and high performance, it offers the ideal muscular compression and an excellent modulus. "Thanks to its extraordinary elastic memory, Renew Prime does not curl to the sides and is ideal for the creation of comfortable, seamless free cut items," the company reports.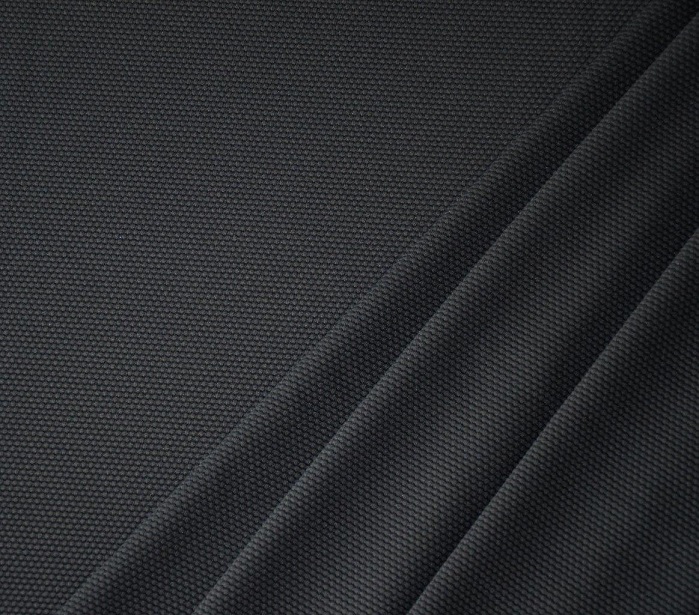 Renew Wave. © Jersey Lomellina
Featuring a matt, rich and stylish surface, Renew Style is also compact and lightweight, breathable and non see-through. Resistant to pilling and UV protective, Renew Style is perfectly fitting and fast drying. High-performance and soft, this fabric is ideal for moisture wicking and comfortable sportswear T-shirts.
The latest addition to Jersey Lomellina collection, Renew Shine is the glossy version of Renew. Soft to the touch, extremely pleasant on the skin, Renew Shine boasts a "green" soul and combines techno-performance, elegance and femininity. Silky and stylish, it is ideal for the creation of elegant and exclusive beachwear items, it is especially ideal for draping.
Style Peach
An eco-sustainable fabric made of Econyl regenerated polyamide, Style Peach is perfect for the creation of lightweight, breathable and comfortable items for sportswear and athleisure. Its soft and velvety hand feel is warm and comfortable on the skin.