12th December 2014, Lenzing
Jumbo production line increases Tencel efficiency
Lenzing, a leading manufacturer of man-made cellulose fibres, has announced a positive track record for the new Tencel fibre production plant at the company's site in Upper Austria during the initial six-month ramp-up phase.
"The plant has already successfully operated at full capacity and in a trouble-free manner for the past months, and the quality of the manufactured fibres fulfils our high expectations," commented Peter Untersperger, Chief Executive Officer of Lenzing AG. "Our new second generation Tencel fibre production facility is a technological milestone for lyocell technology, and proof that we are several years ahead of all our competitors."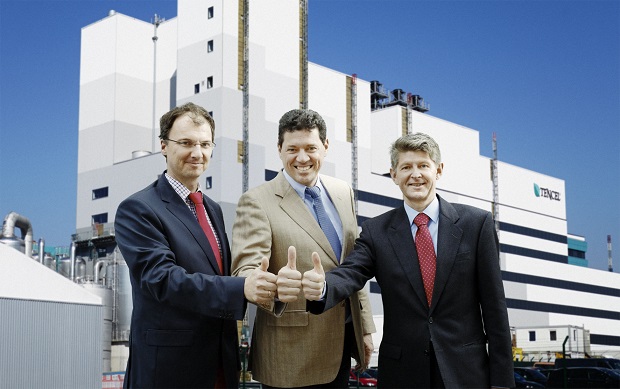 The plant enables more than 67,000 tons of Tencel fibres to be manufactured per annum by one jumbo production line. This significantly increases efficiency compared to the existing technology, according to the manufacturer.
Applications
"Over the past few years Tencel has secured a permanent place on the market for a whole range of attractive applications," explained Robert van de Kerkhof, Lenzing Management Board member and Chief Commercial Officer (CCO).
"Tencel can exploit its advantages in the apparel, home textile and innovative technical segments. The fibre offers good breathing properties, excellent wearing comfort, high fibre strength and above all its environmentally-compatible production on the basis of the natural raw material, wood. For these reasons Tencel is also the premium cellulose fibre of the future."
Continuous development
Both CEO Untersperger and COO van de Kerkhof emphasise the fact that Lenzing will continue to fully concentrate on Tencel in the coming years.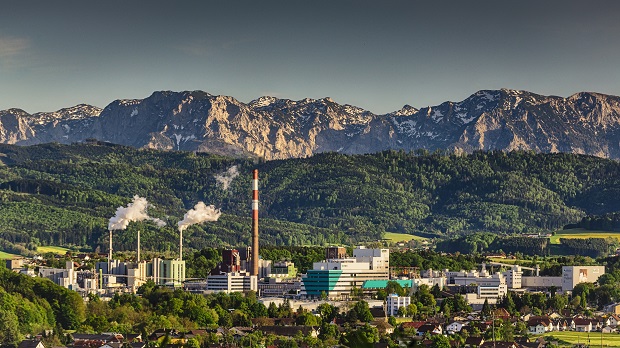 "We are continuously developing this market. Our technological know-how will also help us to open up new markets," said van de Kerkhof. For this reason, Tencel is and will remain a top research and development priority at Lenzing.
In the past five years, Lenzing spent around EUR 100 million on research in lyocell technology. The company has already been operating several pilot lyocell facilities at the Lenzing site for 25 years. If demand for Tencel fibres continues to develop as satisfactorily as expected, the Lenzing Group will likely construct an additional Tencel jumbo production plant based on this proven technology in the medium term.
Production capacity
As of the end of 2014, total annual Tencel production capacity of the Lenzing Group amounts to about 220,000 tons manufactured at the Austrian sites in Lenzing and Heiligenkreuz, in Mobile, Alabama in the USA and in Grimsby, Great Britain.
Thanks to the new jumbo production line at the Lenzing site, investment costs could be maintained at a very competitive level of approximately EUR 150 million (or about EUR 2,200 per ton of capacity).
This gives Lenzing the opportunity to achieve a further competitive scaling of Tencel fibres as a universally deployable textile and nonwoven fibre.
This article is also appears in...