17th April 2014, Obertshausen
Karl Mayer Academy offers new training courses for India
In January, the Karl Mayer Academy was able to look back on a successful year. The courses held in the company's own training centre have been extremely well attended and the trainees were delighted with their learning experience, the German textile machinery manufacturer reports. New courses are now available in India and Germany.
For Karl Mayer, the courses are an investment in the future and a way of contributing to the development of the Indian textile industry by disseminating technical information.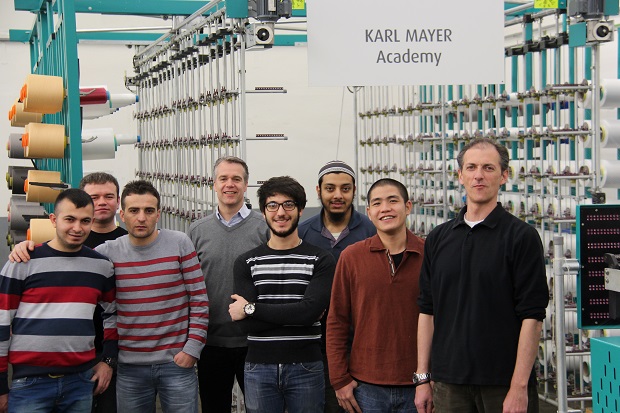 Last year, around 300 trainees received instruction at the Karl Mayer Academy in Germany. Instructors from Obertshausen also travelled to Mexico and the USA to train about 60 customers in their own countries.
Increasing demand
In addition to the basics of the Warp Knit Basic Course (WKB), last year saw an increasing demand for more information on the ML 46.
In South America and Turkey in particular, and increasingly in India, lace producers are gradually replacing their old production machines with the multibar raschel machine. The leap in technology from mechanical control to the EL generation of control systems goes hand in hand with the need for better technical knowledge, the company believes.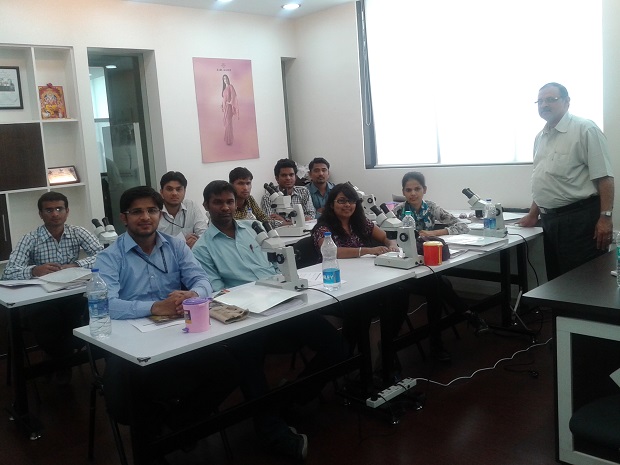 Due to high demand, a course in Spanish was offered for the first time in 2013. Textile specialists from Spain, Colombia, Mexico and Argentina, as well as Portugal and Brazil, are particularly interested in this new course.
Future specialists
The Karl Mayer Academy India in Surat has extended its courses from pure customer training to courses for existing students. The first course for future specialists took place from 16-20 December last year with eight participants – prospective engineers from the Veermata Jijabai Technological Institute (VJTI).
Students from the Synthetic & Art Silk Mills' Research Association (SASMIRA) and the DKTE Society's Textile and Engineering Institute (DKTES), Ichalkaranji, travelled to Surat to attend subsequent courses.
By March 2014, the instructor, Shrilesh Trilokekar, have trained a total of 35 participants. Anuj R. Patil commented: "I gained practical experience by working on the training machine and learned how to solve practical problems. The course also covered the theoretical principles and many applications of warp knitting."
This article is also appears in...