19th June 2015, Obertshausen
Karl Mayer produces decorative sari with burnout design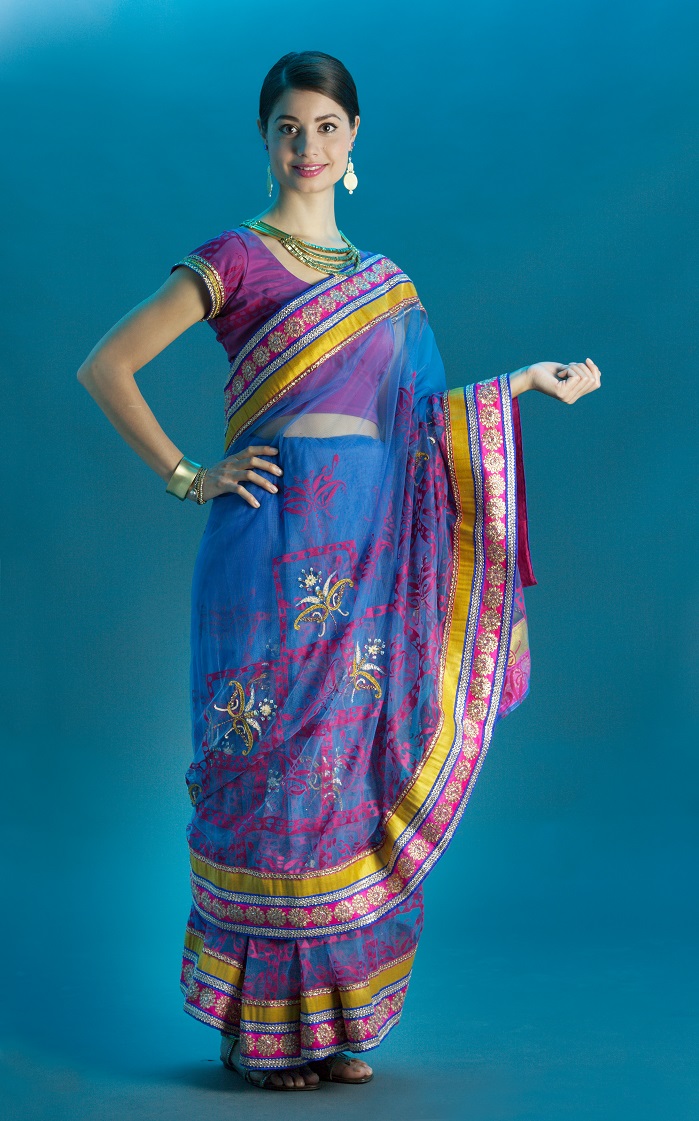 Warp-knitted fabrics are increasingly being used for producing stylish sari fabrics, since they are efficient to produce and can be manufactured in a range of different designs.
Karl Mayer, the leading warp knitting machinery manufacturer, creates various warp-knitted embroidery, including 3-course, hexagonal tulle, various filet constructions, marquisette fabrics and ice-net that are produced on an HKS 3-M, as well as powernet produced on an RSE 4.
The delicate, patterned warp knits produced on the Multibar Lace series of machines are also setting the standard for producing traditional women's clothing, according to the manufacturer.
Design options
Further design options are being opened up to fashion designers by the creation of patterns on warp-knitted fabrics using the burnout technique, the company reports.
The decorative sari produced by Karl Mayer features the red burnout design, which is arranged across the blue background, together with attractive, gold sequins, fancy yarn embroidery work and the heavy border, create a riot of colour.
Production
The base fabric was produced on an HKS 4. This machine, in a gauge of E 28, produced a marquisette ground from polyester monofilament and worked a tricot lapping made from viscose yarn on top.
Following the appropriate pre-treatment using a white burnout technique, the viscose was removed and the areas produced were dyed to match the pattern. The product developers at Karl Mayer used a synthetic fibre/regenerated fibre blend in a ratio of 30 to 70 to work the sharp edges of the contours.
This article is also appears in...