16th December 2009, Obertshausen
Karl Mayer reintroduces terry machine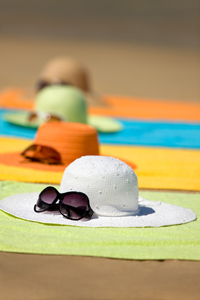 Warp knitting machine builder Karl Mayer says that since the middle of this year, the winds of change have been blowing in the market for warp-knitted bath and beach towels and there has been an obvious increase in demand.
Accordingly, the company has decided to reintroduce its tried and tested, four-bar, high-speed tricot machine into its range again. The HKS 4 F will be available again as of May 2010, with its impressive technical features including maximum machine speeds of up to 1400 rpm, gauges of E 24 and E 28 as standard, and a working width of 136 inches.
Karl Mayer's terry machine is available in two different versions, the HKS 4 FB(Z) and HKS 4 F. The HKS 4 FB(Z) is particularly suitable for producing cotton goods, but can also produce fabrics from filament yarns without any problems, the company says. On the other hand, the HKS 4 F can only process filament yarns, but at a much higher speed than the HKS 4 FB(Z). As befits Karl Mayer's position as warp knitting technology leader, a number of specific improvements have been made to the machine to mark its comeback, one of which is the brushing unit.
Karl Mayer says that exquisite, high-end textiles can be produced efficiently on its HKS 4 F machine and the machine processes yarns to produce all the usual terry fabrics with loops on one side only or on both sides. The machine was refined and improved at the end of 2006 and Karl Mayer says the technical improvements have boosted performance by up to 74% and reduced the cost by 25% compared to the previous model.
This article is also appears in...