16th April 2015, Obertshausen
Karl Mayer to celebrate completion of its new plant in India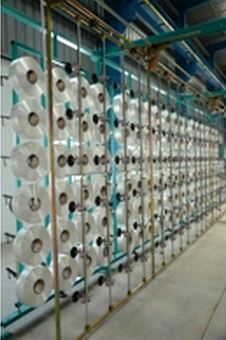 Karl Mayer, the leading warp knitting machinery manufacturer, will present two new special highlights to its customers in India this month.
On 24 April, the company is celebrating the production potential of its plant, which has recently been completed in Ahmedabad, and is also presenting its modern machine technology for the Indian market.
Presenting latest machinery
The MJ 59/1B, with its unique working width of 210", will demonstrate its performance and features for producing lace.
The DS 21/30 EC 2 direct warping machine and the IsoWarp sectional warping machine are said to offer an exceptional cost-benefit ratio for use in warp preparation. The machine is to be released exclusively in India in a package with the GDI swivel-frame creel, which is manufactured at the company's new plant in Ahmedabad.
This offers buyers all the advantages of locally produced machines, such as rapid delivery times and cost savings, since there are no duties to pay, the manufacturer reports.
Event's programme
With the exceptional machines to be shown at the open-house event, Karl Mayer aims to demonstrate how close it is to the market.
The opportunities will be provided to share views during the get-together, i.e. for the company to strengthen its relationships with its customers, to answer their questions, to discuss new projects, and to learn more about fashion trends and the demands of production.
Managers, sales advisors and product developers from Karl Mayer and employees of the company's representative in the region, A.T.E., are looking forward to participating in discussions. There will also be an overview of the activities of the Karl Mayer Academy India.
This article is also appears in...