5th April 2016, Obertshausen
Karl Mayer to present technology for home textiles and apparel at ITM 2016
Karl Mayer, the leading textile machinery manufacturer, will demonstrate its latest technology for home textiles, apparel lace and sizing at the ITM trade fair for the global textile machinery manufacturing sector, which takes place from 1-4 June in Istanbul, Turkey.
The company will be exhibiting the new HKS 4-M EL tricot machine and the Size Box VSB innovative sizing technology. Karl Mayer's stand will feature islands decorated with soft furnishings, which will be demonstrating new textile developments for innovative applications and will be showing innovative fabric collections for the Turkish market.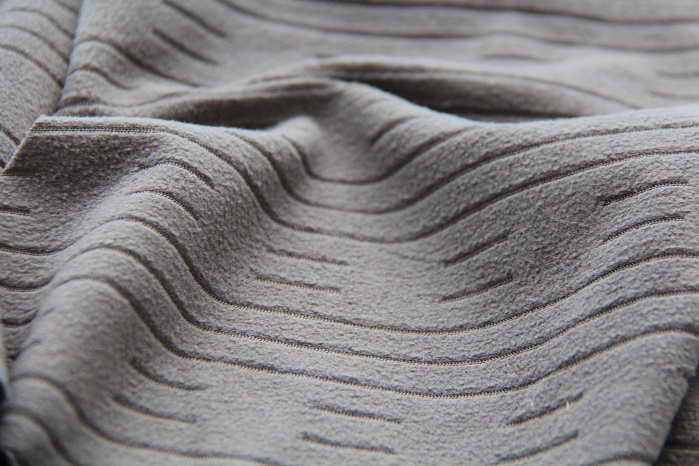 The products on display will focus on applications for home textiles, especially upholstery fabrics and net curtains, as well as lace for outerwear and intimate apparel. The company will also be demonstrating its 360° service organisation with new technical support features.
HKS 4-M EL and VSB sizing system
For the duration of the fair, an HKS 4-M EL will be demonstrating all its features by producing a structured upholstery fabric. This machine was premiered successfully at ITMA 2015. It is said to operate up to 25% faster than its predecessor and is extremely flexible, the company reports.
The EL feature is said to enable patterns to be changed quickly and easily. A wide variety of designs can be worked with long pattern cycles, as can the classic patterns from the patterning repertoire of this high-speed, four-bar tricot machine.
For representatives of the weaving preparation sector, Karl Mayer will be showing the Size Box VSB. The size box is the central component of the PROSIZE sizing machine. It operates with three highly turbulent application zones, in which the yarns are treated with the liquor via patented application/squeeze rollers and a spray bar system.
360° service
In order to give its customers even more technical support during their day-to-day operations, Karl Mayer has integrated its service operations into a comprehensive concept and has incorporated additional services into this system.
An important new feature is the possibility of using online communication. When required, the client can communicate quickly and error-free with Karl Mayer's service organisation using the Karl Mayer Connect app, and the Karl Mayer Webshop enables spare parts to be acquired quickly and easily, according to the manufacturer.
Once the spare part has arrived, the Karl Mayer Check Parts app can be used. A smartphone or tablet can be used in conjunction with a new label of authenticity. This checks the authenticity of the part that has been supplied and prevents copies from being used.
This article is also appears in...