12th September 2018, Dayton, TN
Kayser-Roth closes Tennessee hosiery plant
Kayser-Roth Corporation, a Greensboro, North Carolina, headquartered manufacturer of intimate apparel and hosiery, is to close its Dayton, Tennessee hosiery plant with at least 85 job losses.
According to a report on the Chattanooga Times Free Press website at the weekend, the company plans to idle the last of its knitting and sewing machines in Dayton at the end of next month and cease all operations in December, ending a century-old business that began as the Dayton Hosiery Mill in 1913.
Kayser-Roth manufactures the Hue, Utopia by Hue, No nonsense, Burlington, Calvin Klein Hosiery, and june&daisy brands, and has other plants in North Carolina and Arkansas. With a rich history, and known for ideas and innovation, Kayser-Roth is a leader in mens, womens and childrens socks, womens tights, leggings, sheer hosiery and sleepwear.
According to the report, the shutdown will affect the last 85 employees of the Dayton mill, which had more than 500 employees in the 1980s at its peak, when the company operated more than 400 hosiery knitting machines. The plant takes raw yarn and knits, sews, dyes the yarn into women's hosiery sold under the Calvin-Klein, Hue and No nonsense labels.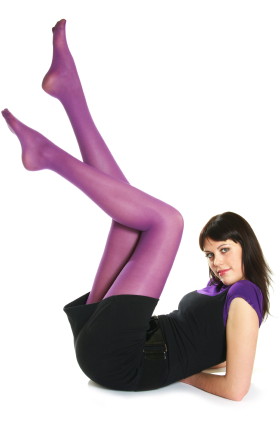 The 200,000 square feet Dayton mill was built in 1955 when the Chester H. Roth Co. purchased the Graysville Hosiery Mill on Main Street and relocated the Dayton facility. The mill is the smallest of the four remaining Kayser-Roth hosiery plants. Most of the production now done in Dayton will shift to Kayser-Roth's bigger and more modern plant in Lumberton, N.C. once the facility is idled later this year.
Under the No nonsense name, the company announced in 2013 it was expanding its North Carolina operation, investing up to $28 million and creating 100 jobs.
"It's the end of an era, and I'm honoured to have worked with such a good group of people here," Dayton plant manager Bob Wisener told the Times Free Press. "Unfortunately, our orders have been decreasing over the past three to five years to the point where logistically it just makes sense to consolidate our operations elsewhere."
Kayser-Roth gave the state of Tennessee the required 60-day WARN notice of the plant closing in late August and the state's rapid response team is already moving to aid workers who will be displaced by the plant closing. Most of those still employed at the mill have worked at the plant for many years "and this is home for most of us," Wisener said.
This article is also appears in...