19th June 2018, Greenville, SC
Kentwool celebrates 175th anniversary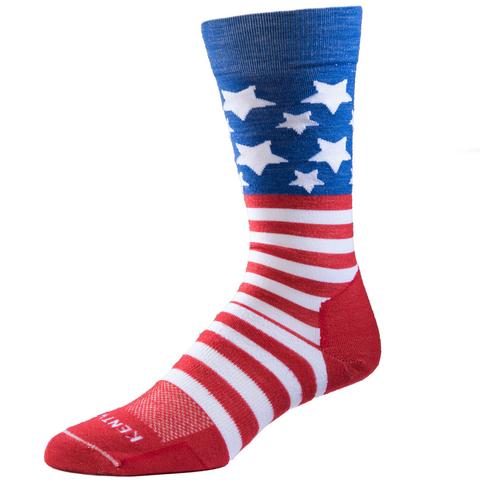 Kentwool, the fifth-generation family-owned American socks manufacturer, is celebrating its 175th anniversary this year. The company makes its premium products entirely in the US, boasting 81 employees between its Pickens manufacturing facility and Greenville offices.
Kentwool's CEO, Greenville philanthropist Mark Kent passed away unexpectedly last fall. His wife Kimberly V. Kent, formerly corporate counsel for Kentwool, is now at the company's helm. "At every turn I see the fruits of Mark's leadership, his vision, and the affection he had for Kentwool and everyone in it. He was a service-focused leader, one with a clear vision and a deep commitment to this company, our employees and our success," she said, crediting Kentwool's longevity to her late husband and the generations before him.
Kentwool was founded in Philadelphia in 1843 by Thomas Kent, and in 1954 operations moved South to Pickens; the company's headquarters soon followed. Mark Kent became CEO upon the sudden death of his father in the 1990s, and during his tenure he adapted Kentwool's business model to weather the storms of a rapidly changing textiles industry.
Passionate about historic preservation, Mark founded Kentwool Development to preserve and restore Greenville's Kent Court, previously home of Devereaux's, and Historic Chamber Building. In recent years, Mark and his team created the company's signature sock in hopes of alleviating the discomfort Mark and his fellow golf-lovers experienced after being on their feet for 18 holes. Kentwool Performance was born in 2008 and is now a favourite of Bubba Watson and other pros on the LPGA and LPGA tours.
"Mark's forward-thinking leadership and desire to expand Kentwool's business endeavours allowed the company to withstand economic pressures that took down many competitors," said Keith Horn, President of Kentwool Manufacturing.
"You don't make it to your 175th anniversary on accident. During his years as CEO, Mark expanded the business three-fold. Through Kentwool Performance, his advocacy about wool's wearability in every season and his promotion of its natural qualities, Mark allowed us to adapt to changing consumer behaviours. He stayed one step ahead of things, so Kentwool was able to do the same."
This article is also appears in...