4th April 2017, Manchester
Key trends emerge
A number of fashion and industry trade shows are taking place this spring across the globe, setting new trends and fashion directions for fabric producers, designers and apparel manufacturers to follow.
Knitwear designers on the London and international catwalks have been breaking away from the fine knits and experimenting with textured and 3D design on the AW17 runway shows, Elizia Volkmann reports. According her report, there are four key trends that emerged that the knitwear design industry should take notice of. Read more here – New directions in designer knitwear.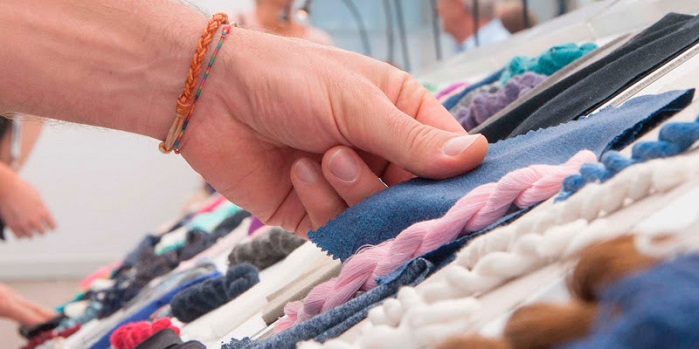 Earlier, in February, the 47th edition of Filo, which registered a 14% increase in visitors, also celebrated new trends and ideas in yarns, fibres and fabrics. According to Janet Prescott, complexity in blends and construction characterised the collections on display. The new yarns were no less technical, with examples of fabrics both knits and wovens with a complex elegance. Destined for designers, top brands and higher end retailers, varied mixtures of wool and silk, linen, mohair, cashmere and cotton were joined by polyester, polyamide and other synthetics. Find out more here – Filo records increased international attendance.
Focus on sustainability
Meanwhile, a number of shows this year are placing a significant focus on sustainability. According to organisers of SPINEXPO Shanghai, which concluded a few weeks ago, sustainability remained a fundamental concern in fibre selection. "There is a growing importance in recycled and sustainable yarns and fibres, particularly if they bring innovative qualities to the products, through varied recycling processes," organisers explain. Learn more here – SPINEXPO Shanghai hits record visitor numbers.
The ASBCI Spring Conference 2017, entitled DOING THE RIGHT THING? Best practice for sustaining our people, planet and profits, which will take place on 5 April in Peterborough, UK, will also discuss the most effective and commercial, sustainable initiatives and innovations. See more here – ASBCI Spring Conference 2017 to focus on sustainability.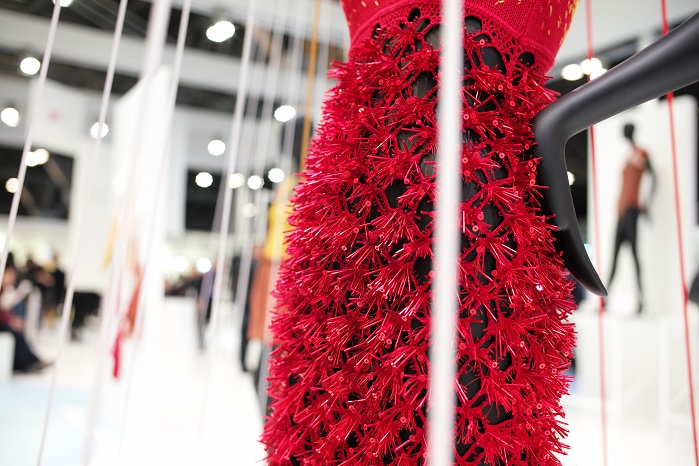 Another event that tackled some of the difficult questions around technical innovation and environmental sustainability, specifically within the textile coloration industry, took place last month. The International Summit on Textile Coloration 2017 brought together textile colourists, buyers, retailers, garment producers, academicians and researchers from around the world to discuss technical innovations and green initiatives. Read more here – International Summit on Textile Colouration to focus on sustainability.
Furthermore, a British fair trade luxury knitwear brand Tengri kick started the year by participating in a sustainable fashion project. The company has been selected as one of Selfridges' Bright New brand ambassadors to take part in the Material World sustainable fashion programme. As part of the project, the company addresses the problem of the overwhelming popularity of materials such as cashmere, which has resulted in the over-grazing of land and, in some instances, the maltreatment of animals. See more here – Tengri kick starts the year with sustainable fashion project.
Upcoming events
The list of the most anticipated events taking place later this year, of course, includes Texprocess, taking place concurrently with Techtextil, from 9-12 May in Frankfurt. For the fourth time, the Texprocess Forum will be held during the Texprocess trade fair. At this conference, experts from science and industry will present the latest textile-processing trends and knowledge in around 40 lectures and panel discussions spread over all four days of the fair. The main themes are digitalisation, Industry 4.0, quality management, and sustainability. Read more here – Texprocess Forum to discuss digitalisation and Industry 4.0.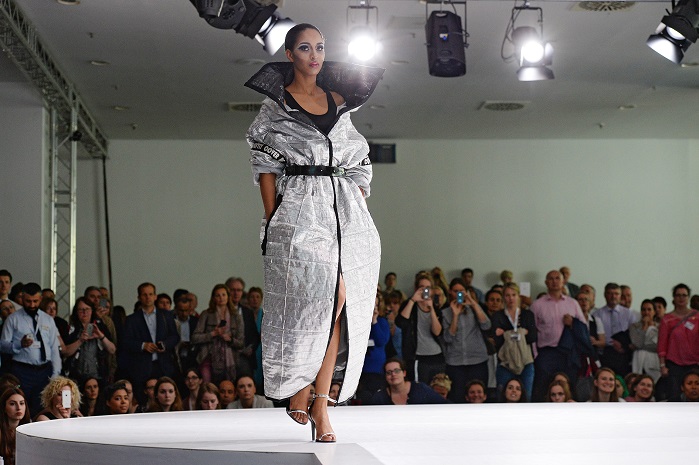 Taking place in Frankfurt, next month, Innovative Apparel Show, a highlight of the Techtextil and Texprocess, will present new clothing ideas and innovative processing technologies live and in an unconventional way. The event will feature an Innovative Apparel Public Award 2017, with fashion schools from France, Portugal, Italy and Germany taking part. See more here – Innovative Apparel Show 2017 becomes more international.
ITMA, the world's largest textile and garment technology showcase, will also continue its focus on innovation for its upcoming edition in Barcelona in June 2019, with the main theme of the show being Innovating the World of Textiles. The event is expected to feature over 1,500 exhibitors from 45 countries spread over 100,000 square metres of net exhibition space. Find more here – ITMA highlights innovation for its second Barcelona edition.
New developments
Italian hosiery knitting machine builder Busi Giovanni has announced last month the expansion of its application capabilities with a new textile sport shoe body, knitted on the company's patented Twin Layer high production single cylinder sock machine.
According to Catina Busi, General Manager of Busi Giovanni, over the last few months a number of world's major sport shoe manufacturers have been running customised tests on the Twin Layer machine's capability to produce a complete shoe body. Other company's developments include a complete range of certified medical sock-knitting machines, acknowledged by industrial giants, such as Gibaud, Sigvaris and BSN. Find out more here – Interview with Catina Busi, General Manager of Busi Giovanni.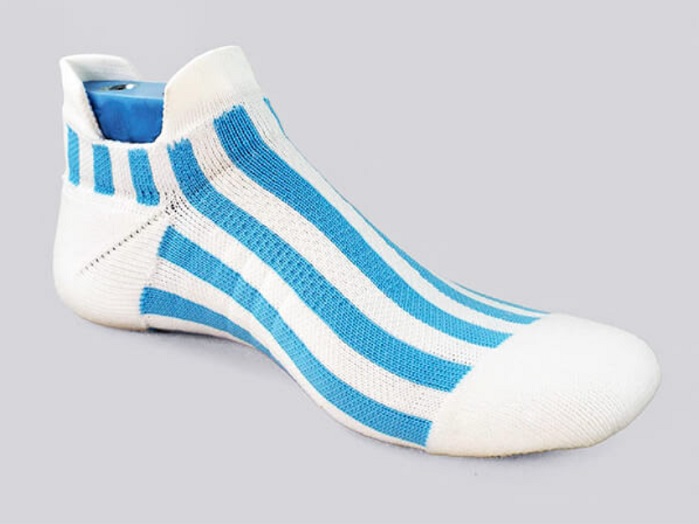 Other news from the world of hosiery products came last week from the largest integrated producers of fibres and polymers, Invista. The company introduced a new Lycra Made to Fit You technology, designed to deliver the optimal range of force and compression, which enables knee-highs to stay up without digging into the skin. See more here – Invista develops new technology for knee-highs and trouser socks.
Thank you for reading Knitting Industry!
Jana Bukolovska
Staff Correspondent
Billy Hunter is away
This article is also appears in...