3rd December 2015, Dukinfield, Greater Manchester
King Cotton Comes Home – Manchester company invests £5.8m to bring cotton spinning back to Britain
In a major boost for UK manufacturing, a North West of England based textiles company is investing £5.8 million to bring cotton spinning back to its spiritual home in Greater Manchester. More than 100 new jobs will be created by the ambitious project, which will regenerate a former Victorian cotton mill and use cutting-edge technology to produce luxury yarn for domestic and global markets.
English Fine Cottons is investing £4.8 million of its own money in the project, £2 million of which is a loan from the Greater Manchester Combined Authority (GMCA) through its investment fund. A further £1 million has been awarded as a grant by the N Brown RGF6 Textile Growth Programme (TGP).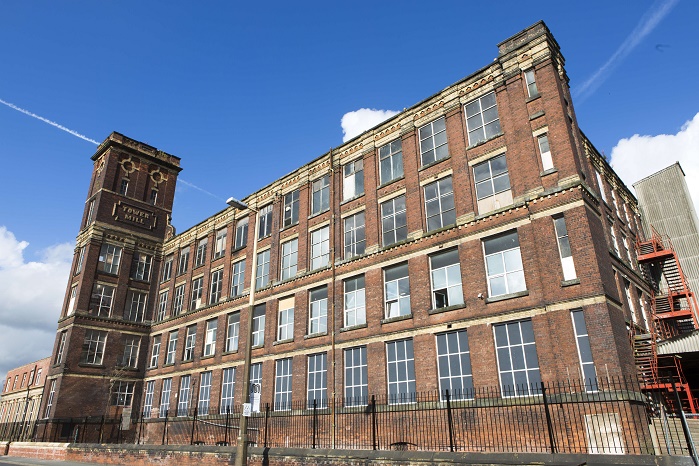 The TGP grant announced yesterday, 2nd December 2015, is the largest ever single award from the programme. It means the new venture's launch and growth plan for the next three years are fully funded. The company has already placed orders for key equipment and begun recruiting staff with a view to re-starting cotton spinning in the UK mid-2016.
Novel and unique
Stories about traditional textiles manufacturers moving from the production of textiles for fashion and apparel to more lucrative technical textiles markets are many. However, the establishment of English Fine Cottons is novel and perhaps unique in that the owner of the company Culimeta-Saveguard, is a well established manufacturer of technical textiles for automotive and protective clothing applications, which now sees an opportunity in manufacturing textiles for apparel.
English Fine Cottons will base its new production facility in the refurbished Tower Mill in Dukinfield in Tameside, Greater Manchester. The facility will be the UK's only cotton-spinning company – reviving this iconic trade more than 30 years after the last cotton mills closed in the 1980s.
This article is also appears in...