From cutting-edge to hand-crafted, knitwear and knitting technologies have found a home in today's outdoor performance apparel. At the Outdoor Retailer (OR) Winter Market, which finished its four-day run in Salt Lake City on January 24, knitted textiles included fine-gauge baselayers, insulation fabrics, technical and performance synthetics, and cozy sweater knits and fleeces, along with a host of colourful hats and socks.
The OR Winter Market hosted more than 1,036 brands exhibiting the latest kit for Winter 2015/16 and beyond; and attracted an estimated 22,000 visitors. A variety of educational seminars and media presentations shared insights into industry issues and consumer trends.
Baselayers Come Out from Under
Baselayer brands continue to proliferate, with a focus on merino wool, on its own or in combination with technical fibres. Colour and printed or jacquard pattern are also updating base layer pieces that are meant to be seen at brands such as Terramar®, Hot Chillys®, SmartWool®, and Helly Hansen.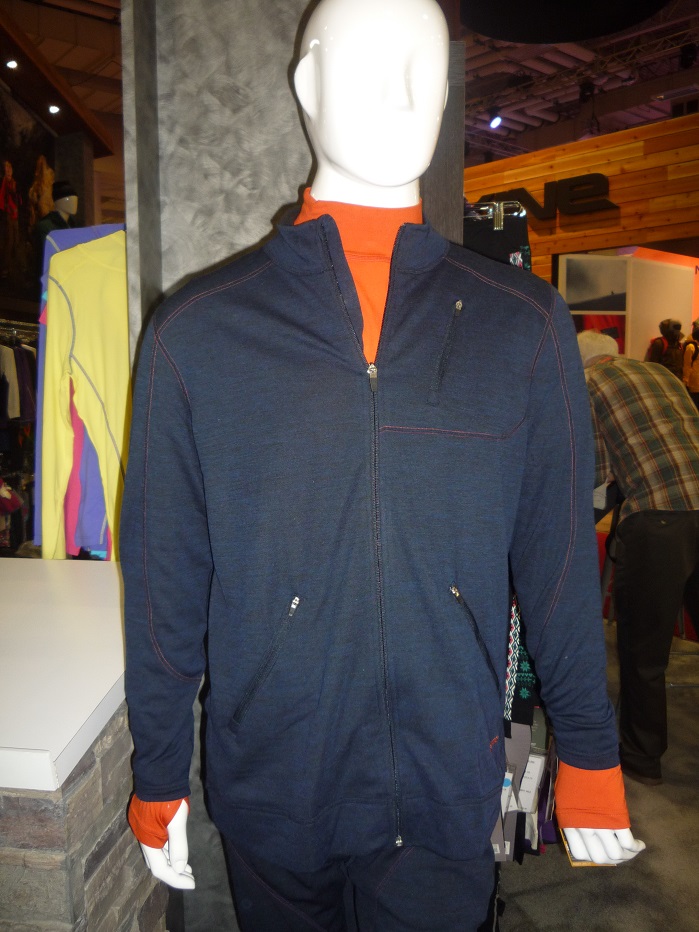 Bergans poly/wool, plated base layer featured collegiate tonal stripes; and a heavier poly/wool mélange sweater fleece also had a retro look. Brooks Running has added wool to its proprietary DriLayer moisture-wicking fabric, and Terramar® is seeing success with its Thermawool line of plated micro polyester and wool, which looked smart in a denim-look, brushed back fleece pullover.
Originally known for their silk baselayer products, Terramar® Sports is reinventing the category with a 140 gsm spun silk and spandex product with a natural, heather look. With a high comfort level and warmth-to-weight ratio, the new Thermasilk is enhanced with Climasense®, Terramar's proprietary thermal regulation technology.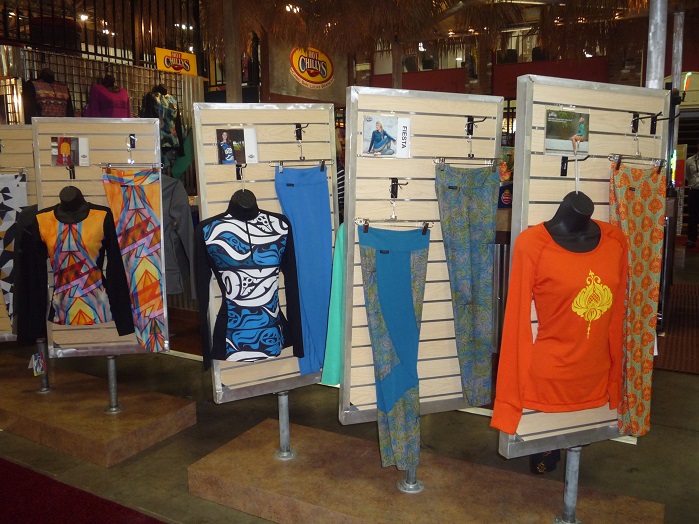 "There is still a loyal following for silk. We are giving it a new twist," commented marketing director Tom Mendl.
Body mapping is also important for fit and performance as baselayers come out from under, with brands such as Super.natural and Icebreaker® engineering enhanced stretch and varied constructions into their merino knits.
Keeping Warm in the USA
American knitters do baselayer and hosiery exceptionally well; and a resurgence of domestic wool is helping drive their success. Heritage brands such as Indera Mills' ColdPruf®, Coville's Junction Threadworks, and Polarmax®, all based in North Carolina, continue to develop new and technically-superior knitted baselayer products. Polarmax' new range includes two weights using wool sourced from Montana.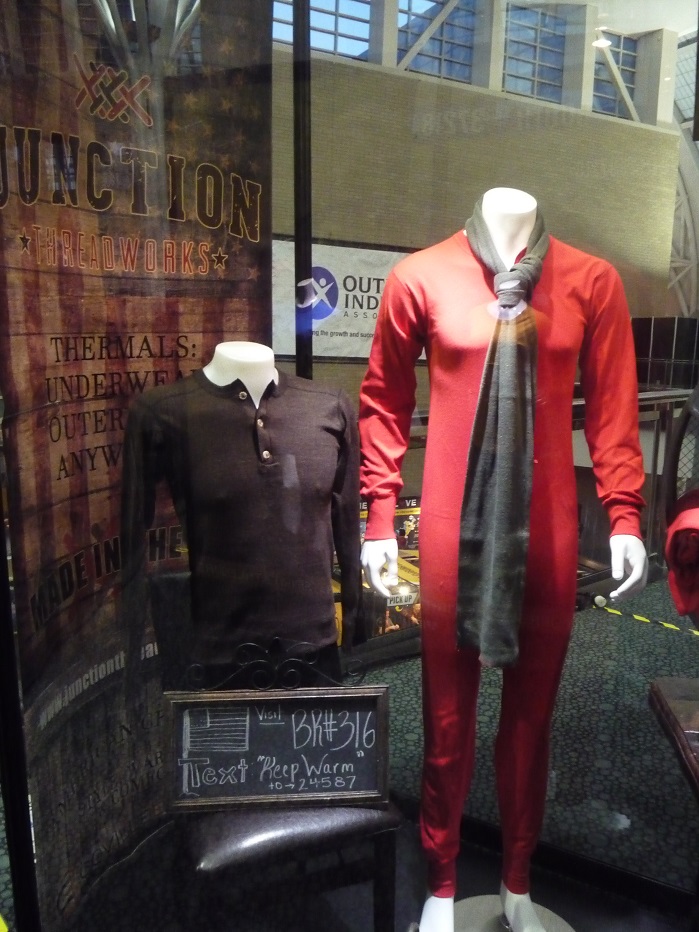 Duckworth, a year-old baselayer and outdoor lifestyle clothing brand, just announced a proprietary, patent-pending chemical-free treatment for its shrink resistant wool knits. "It's truly a ground-breaking way to treat wool," enthused Graham Stewart, the company's head of development. With transparency and authenticity part of its brand DNA, Duckworth develops and sources all its own wool fabrics in partnership with the Helle Rambouillet Ranch in Montana.
American Rambouillet wool and California Pima cotton were also featured at Ramblers Way, a domestic line of ethical and sustainable "comfort clothing" headed by Tom Chappell, better known for his Tom's of Maine natural personal care products.
Thin is in when it comes to performance socks, which are taking on more colourful designs and heritage looks that belie their technical attributes. Darn Tough Vermont®'s RFL (Really !#*[email protected]£% Light) sock was knit with 17.2µ merino using 1,441 stitches per square inch for a close fit. Farm-to-Feet™'s ultralight Jackson sock was flat knit using friction-free nylon, employing drop-out zones anatomically targeted to increase comfort and reduce weight.
Technical Knits Combine Warmth and Breathability
Winter performance wear requires moisture management and breathability as well as warmth, and OR offered a variety of knitted textiles, fibres, and technologies to suit.
Introduced a few seasons ago, Polartec® Alpha® knitted insulation broke new ground. The light weight knit does not require the use of down-proof shell fabrics or liners, and has led to the proliferation of lighter, breathable, more flexible outwerwear for winter outdoor athletes.
For Spring 2015, Norrøna will debut 60 gsm Alpha® used as an against-the-skin liner in a super light jacket; Polartec® plans to roll out even lighter weight versions of the insulation, dyed in colours. "There's going to be an insulation revolution," promised Fielding Miller, Backbone Media account executive for Polartec®.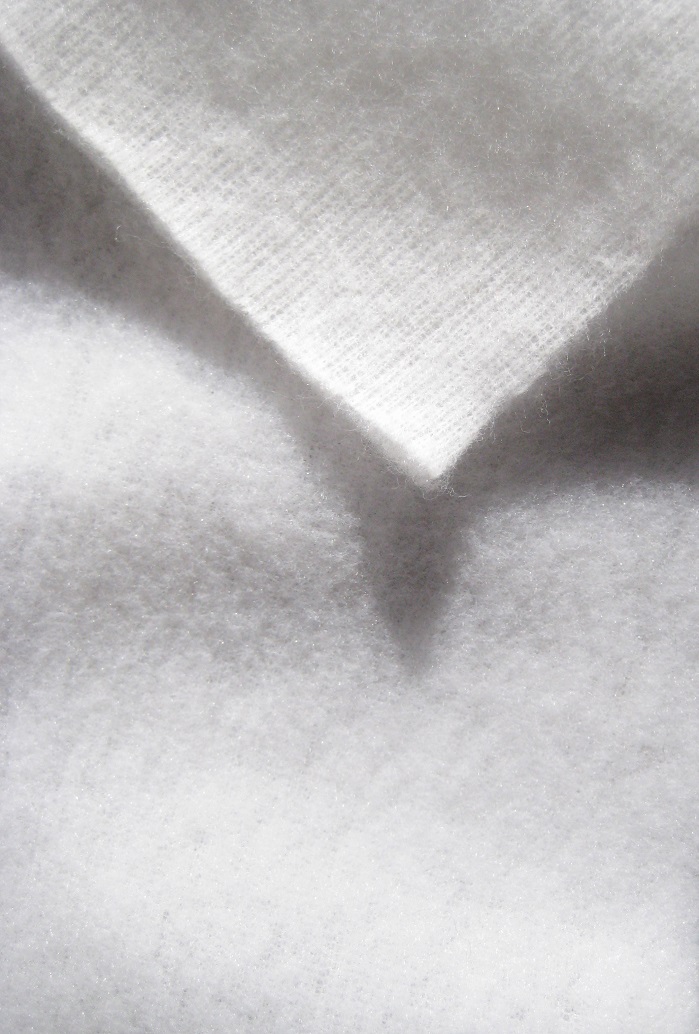 The concept of knitted insulation has also taken hold at Concept III Textiles, where Glenoit's sliver knits are being developed for insulation in a variety of fibres, weights, and constructions.
Insulation brand PrimaLoft® has partnered with Mitsui Bussan to apply its expertise in fibres and technology to developing the PrimaLoft® Performance Fabrics brand. John Mitchell, head of sales and product development for the new brand of technical fabrics, revealed that the fabrics will incorporate hydrophobic polyesters, wool fibres, and high-functioning acrylic fibres, using specialty spinning processes, to create a layering system of fabrics with thermal and moisture management qualities, along with good durability.
"We will work closely with PrimaLoft® to create one, seamless system," promised Mitchell. Our tag line is 'Feel the Performance'. The Performance Fabrics brand has to mean 'dry'."
[email protected] featured its collection of new Power Wool™ fabrics, including stretch versions and its patented grid construction, placing merino wool next to the skin with hydrophobic synthetic fibres on the outside.
Global Merino presented gossamer merino/polyester meshes from 75 gsm, along with laminates of knitted merino wool and DWR polyester as light as 175 gsm. The company has developed a new print technology for intimate blends of merino and polyester, which binds the pigments to both fibres to promote full coverage.
"We focus on using wool in new and different ways to meet the needs of our customers," said company president Jose Fernandez. Global Merino has also developed an extensive collection of knits using WoolVisions™ blend of CoolVisions® dyeable polypropylene staple fibre and merino wool. Fabrics include jerseys, ribs, ponte di Romas, terry, and fleece.
"Using the WoolVisions™ blend, we get better dry time and moisture control, while sacrificing less in terms of thermal regulation," Fernandez explained.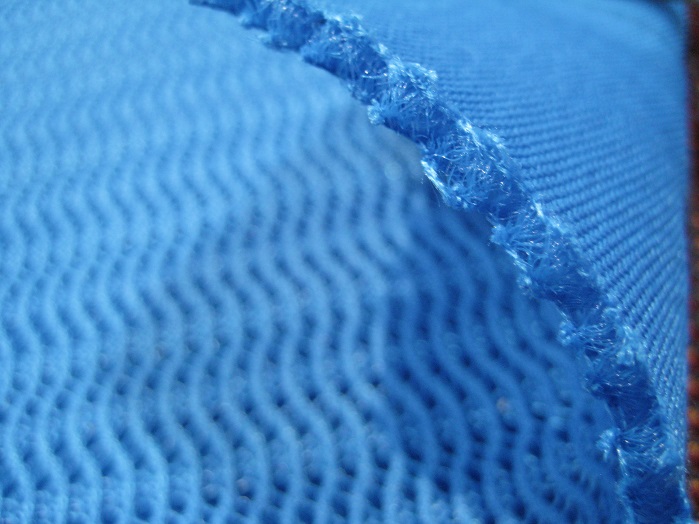 Laminated wool knits, along with wool blend spacer fabrics, were also developed by ABMT at Concept III Textiles, where Guilford Mills' prolific line of synthetic performance knits included spacer fabrics with channels that could potentially be utilised for circuitry.
With the increased interest in wool and other natural fibres, synthetic fibre companies have stepped up with new options. Hyosung's Lanafil polyester has a natural, woolly look and feel; in heavier deniers it is ideal for sweater knitting. Cotna polyester has a cottony hand, and was shown knit in an array of lifestyle fleece fabrics.
Invista's CORDURA® brand fabrics included CombatWool™ lifestyle knits of nylon/wool, and intimate blend performance jerseys of staple nylon/cotton, featuring the improved strength and durability of Invista's high-tenacity nylon fibre.
Cozy Up
Knitwear had the upper hand in the cozy quotient, as seen in the many chunky sweaters, hand-knit wraps, sweater fleeces, and hand-knit hats displayed at the show, some lined with insulation for additional warmth.
Case in point: Sherpa Adventure Gear's Kirtipur sweater jacket, hand-knit by Nepali women in local knitting co-ops, and lined with PrimaLoft® Silver insulation.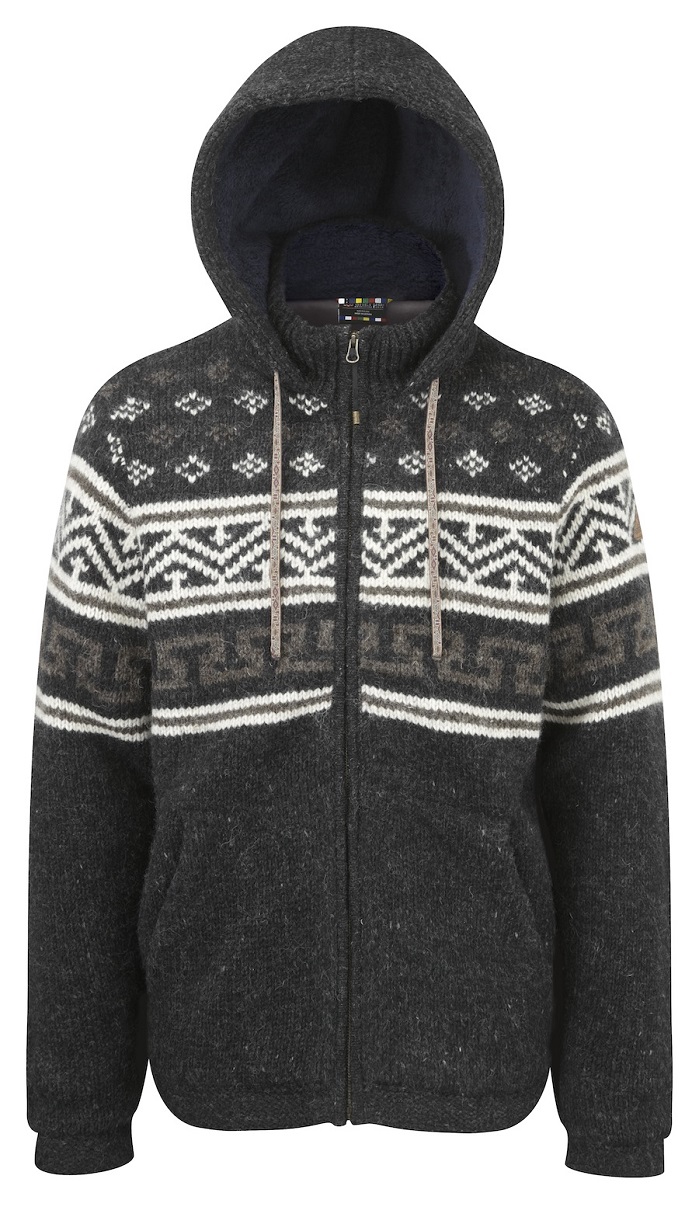 The limited edition wool sweater has been announced as the 2015 ISPO Award Gold Winner for Outdoor Lifestyle & Fashion products. It was a fine example of the blend of authenticity and technical performance attributes found in Winter 2015/16 knitwear at Outdoor Retailer.