Hosiery & Seamless
AAFA to launch Legwear Committee
The American Apparel & Footwear Association will be adding a new legwear committee to its organization this month to help fill the void created by the dissolution of The Hosiery Association at after 100 plus years of operation.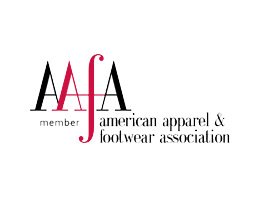 4th December 2013
Knitting Industry
| Arlington, VA
The Hosiery Association, a North American trade organisation which has represented the socks and hosiery industry voted to dissolve at the end of this year. Reasons for the closure are the economic volatility and increased globalization of the hosiery industry, which have caused consolidation within the organisation's membership.
Additionally, membership demographics are said to have changed. Some companies have diversified the types of products they sell (both hosiery/non-hosiery). Most companies have fewer employees and time for active involvement in association activities has become more challenging.
Kevin Burke, president and chief executive officer of the AAFA told WWD that the merging of current and former NHA member companies into the AAFA will offer a wide range of services that set the tone for global business such as supply chain management, green marketing, labelling logistics and internal and domestic rules in a regulatory environment.
"This will be a natural fit for everyone," Burke told WWD. "They will become part of a larger organization that will give them an amplified voice and a united political view of the legwear industry. It is our expectation that NHA's 25 members will joint the AAFA, and [we] hope those members who left over the years will see the value of joining the new committee at the AAFA. Two NHA members will become AAFA board members and a new legwear person will be elected."
From a manufacturer's perspective, Jerry Cook, vice president of government and trade at innerwear and legwear giant Hanesbrands Inc., told the website that the consolidation will create solidarity.
"I think above all the number-one thing is this will bring all producers and brands together to [identify] what the issues are and how we can collectively be problem solvers," Cook said. "There are fewer big companies and they are not all located together....What Kevin and the AAFA have done is combine the best of two worlds, and I think it's great for everyone."
Agreed Catherine Gold, owner of Goldbug, a maker of baby socks, who said the union will provide "better representation on many issues.
"The AAFA has great knowledge and expertise and a very large political voice and our voice will be significantly amplified," said Gold.
"We are currently AAFA members and I've been extremely satisfied with the organization," said Steve Mostofsky, president and ceo of TTI Global Resources, a supply chain management company specializing in legwear. "They have staffers who come from several government organizations; they have the connections, and they know who to talk to to get things done."
The American Apparel & Footwear Association (AAFA) was formed in August 2000 through the merger of two highly regarded trade associations: the American Apparel and Manufacturers Association and Footwear Industries of America. Drawing from a broad, strong membership base, AAFA is the national trade association representing apparel, footwear, and other sewn products companies, which compete in the global marketplace.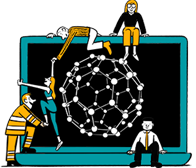 Business intelligence for the fibre, textiles and apparel industries: technologies, innovations, markets, investments, trade policy, sourcing, strategy...
Find out more