18th October 2016, Castrette, Treviso
Benetton goes back to its roots with seam-free knitwear project
Benetton, the Italian royalty of the knitwear manufacturing industry, is literally going back to its roots using state of the art knitting technology at its laboratories in Castrette, Treviso, in Northern Italy, with a new concept in sweater manufacturing called TV31100.
The name TV31100 refers to the post code of the place where Benetton was originally founded in 1965.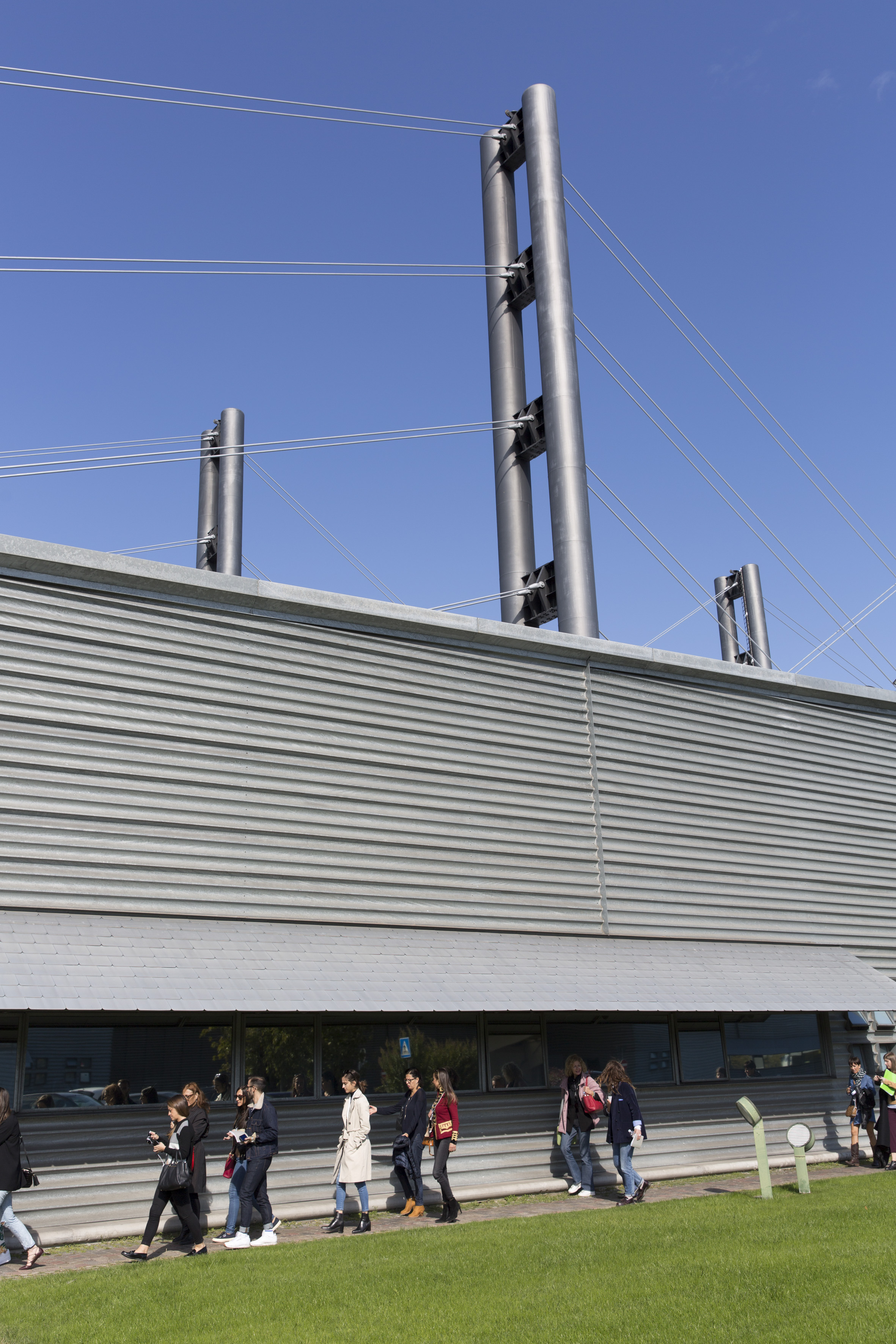 After cutting it manufacturing operations in Italy in favour of low cost manufacturing countries in Central Europe, North Africa and elsewhere in the 90s, the Italian knitwear kings have now set up an advanced knitwear manufacturing centre for seam-free knitwear using the very latest Shima Seiki Wholegarment technology at its headquarters in Castrette.
Thousands of flat knitting machines were producing for Benetton in Italy in the 90s, both in group owned factories and in sub-contracting factories. The company was known internationally for its use of colour with its yarn and garment dyeing technologies but was also renowned for its use of new knitting technologies, including integrally knitted garments and seam-free knitting with first generation Shima Seiki Wholegarment machines. The new TV31100 line uses the very latest Shima MACH2X technology.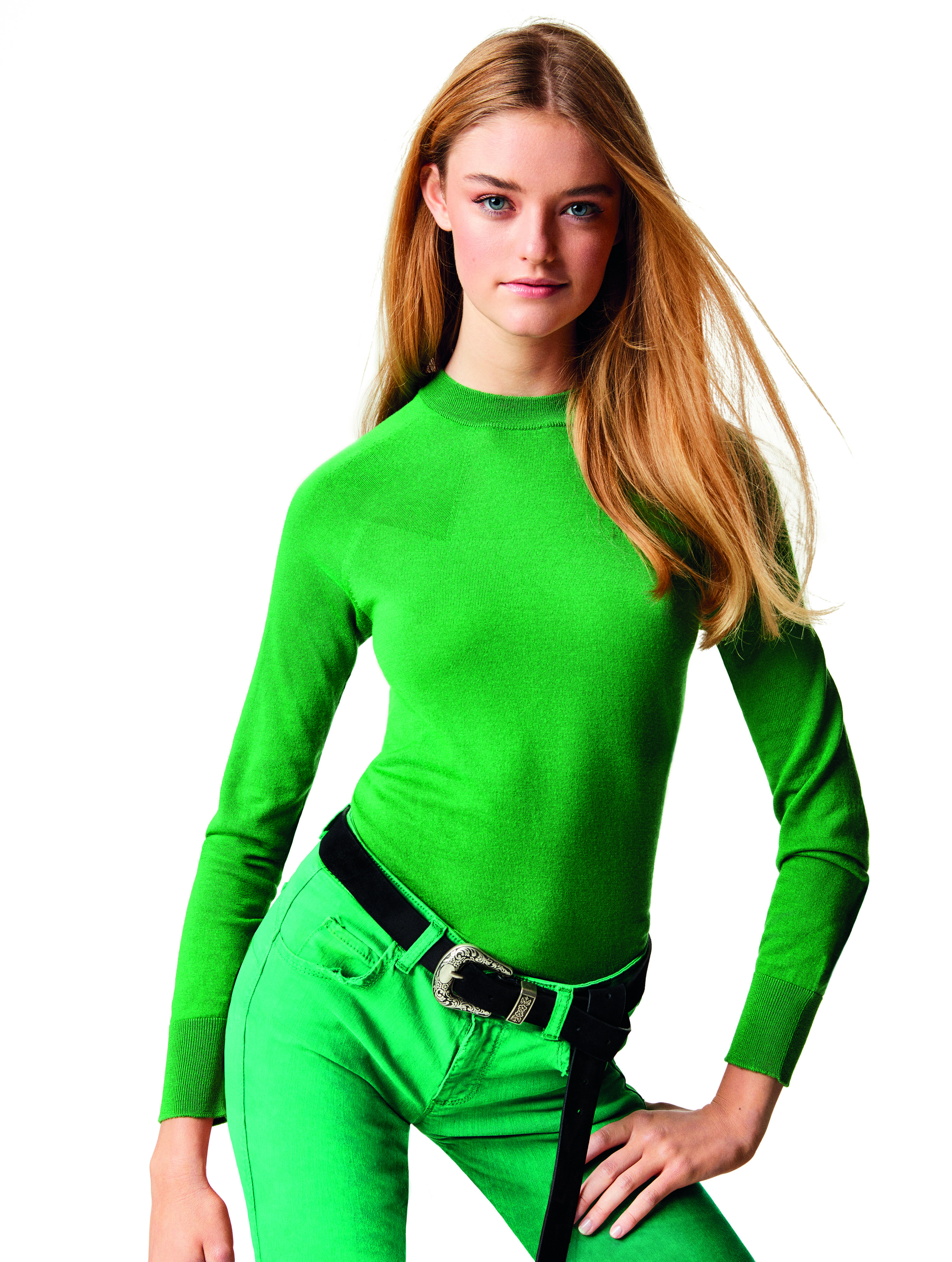 The iconic fashion company's new TV31100 essential line is said to be a "concentrate of Italian manufacturing expertise and tradition with an eco-sustainable touch and an ageless, cosmopolitan spirit."
"Smooth, seamless, figure-hugging lines for a perfect fit, meticulous attention to detail, top quality yarns (90% merino and 10% cashmere), and a range of pure, versatile colours. A must-have basic piece to wear every day and everywhere – under a smart jacket, paired with ripped jeans, with a pencil skirt or under a winter coat," is how the company describes the new line.
Made in Treviso
Watch the TV31100 project take shape in Castrette...
TV31100 is, Benetton says, more than just your 'usual pullover'. "It's a declaration of love for the brand's heritage, Italian style, and technological innovation," it enthuses.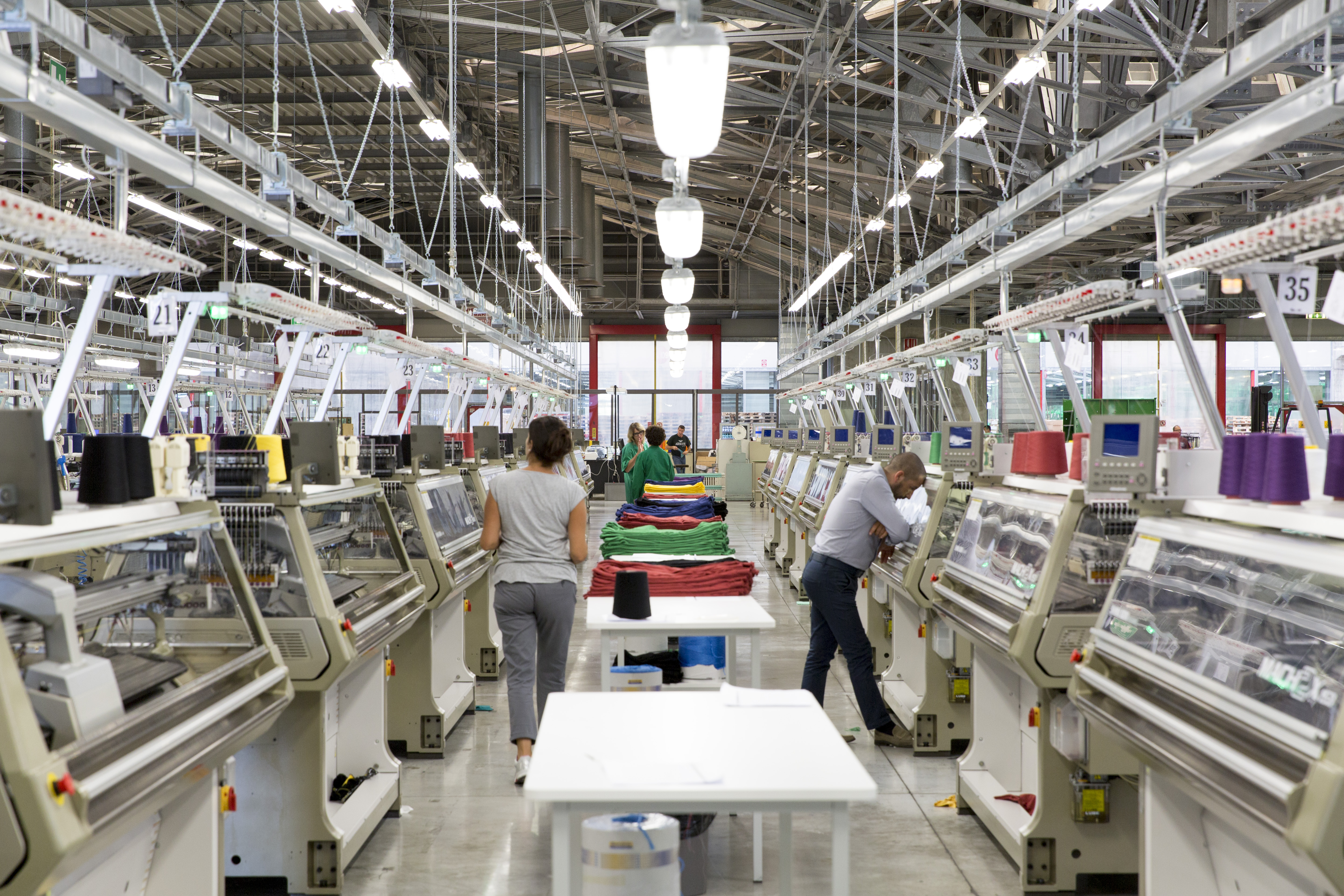 The company has decided to pay homage to its very first pullover, and has reallocated 36 Shima Seiki MACH2X four needle bed Wholegarment knitting machines at its Treviso headquarters to manufacture a totally Made in Italy product 'in house'. The idea was to create something that not only celebrates the brand's roots and history and embodies its DNA and pioneering spirit, but also revives an important connection with its home territory, the company explained.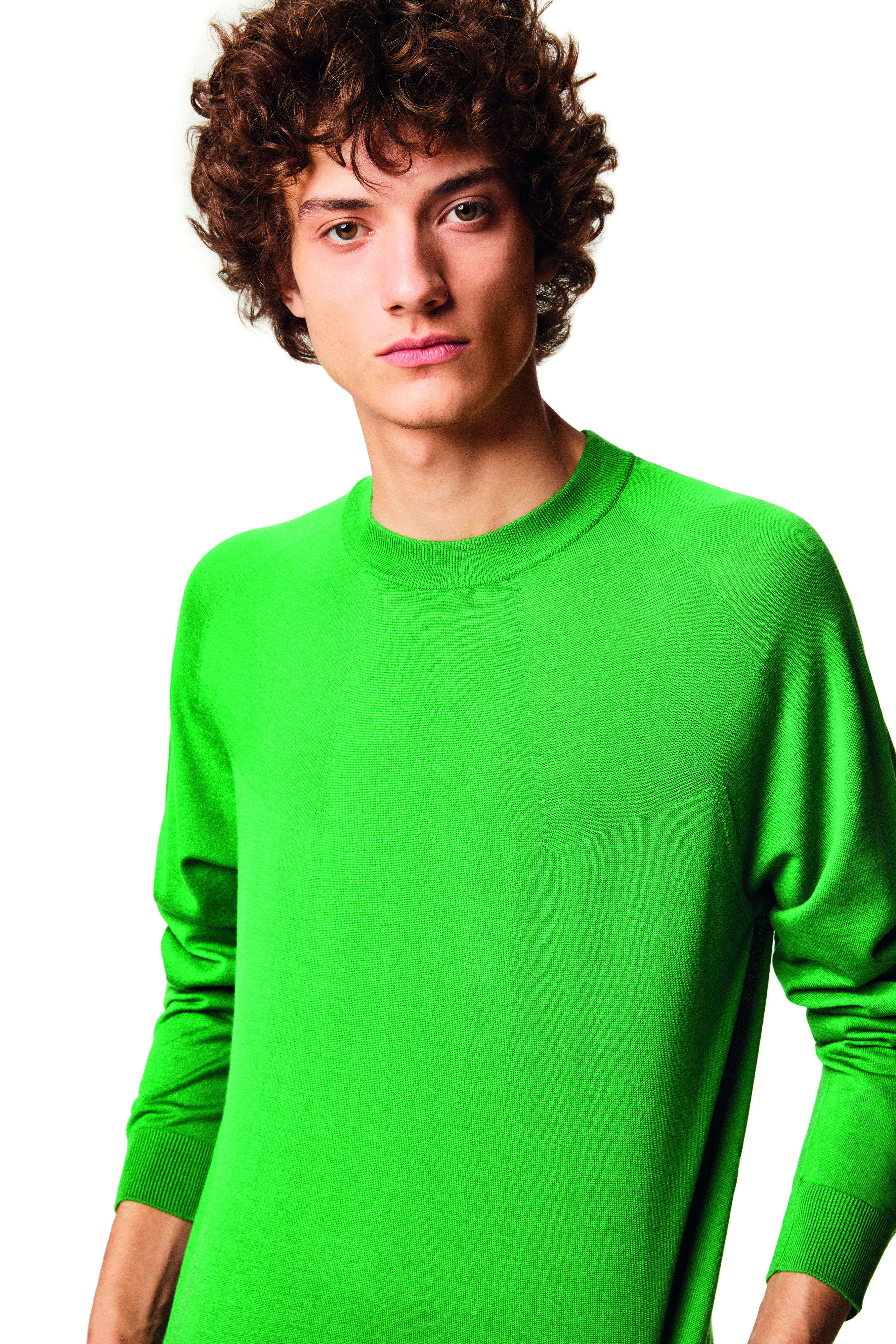 "Created with these intentions – all of which have been met - TV31100 is the sum of Benetton's signature values of quality, comfort and color, basic but perfectly made fashion content, timeless and right for everyone and for all occasions, from casual to formal."
"Manufactured with revolutionary Wholegarment technology, a knitting technique that eliminates yarn wastage and has a reduced environmental impact, TV31100 is totally seamless for a perfect figure-hugging fit that allows the greatest freedom of movement," Benetton added.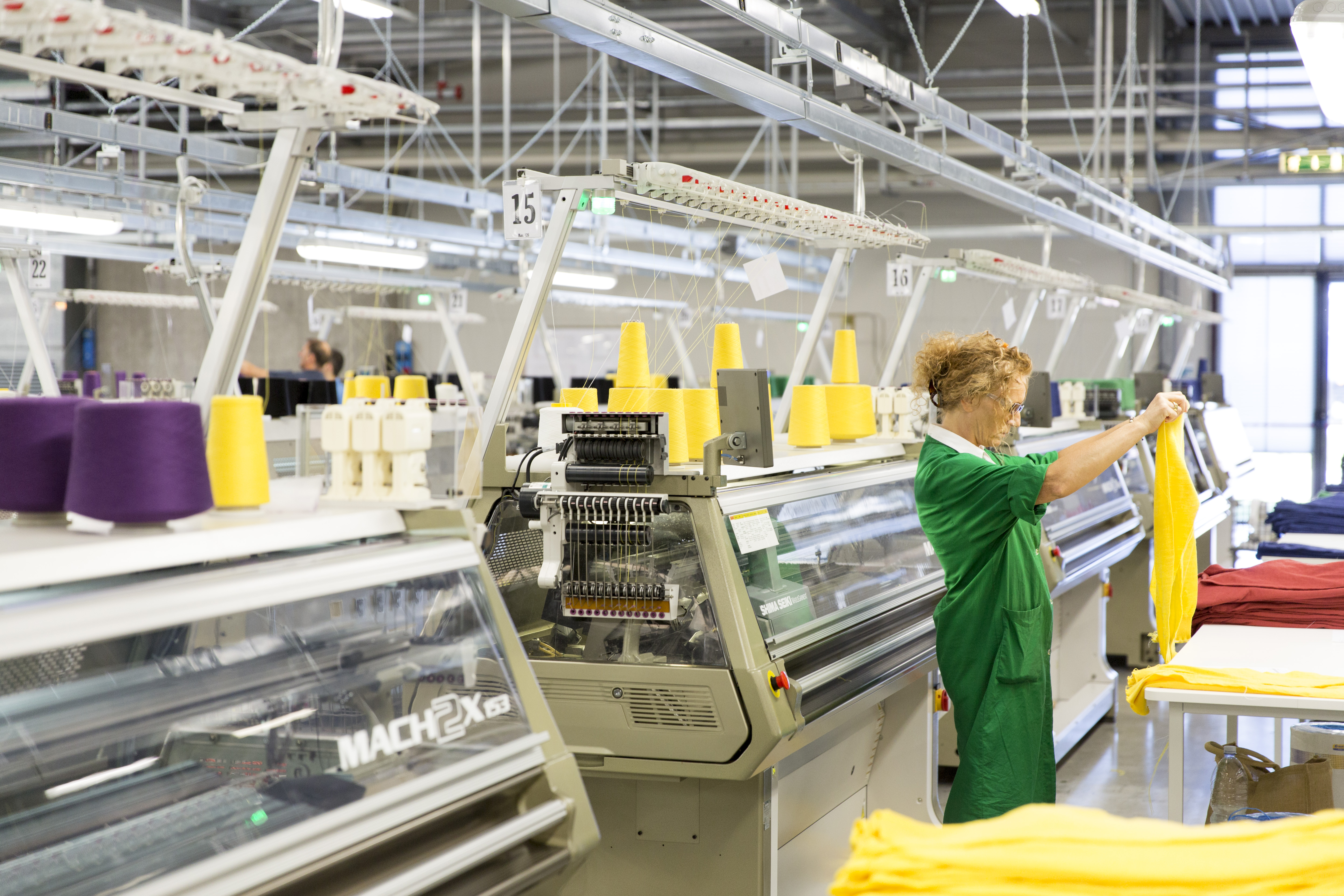 Available in a limited edition from November, TV31100 for men and women comes in six colours – black, green, brick red, blue, purple and yellow.
"Benetton has always been at the forefront of technical innovation in knitwear working with and developing ideas together with its expert craftsmen and with the aid of the best suppliers, such as Shima Seiki of Japan, who have the most modern knitting machines," a company statement said.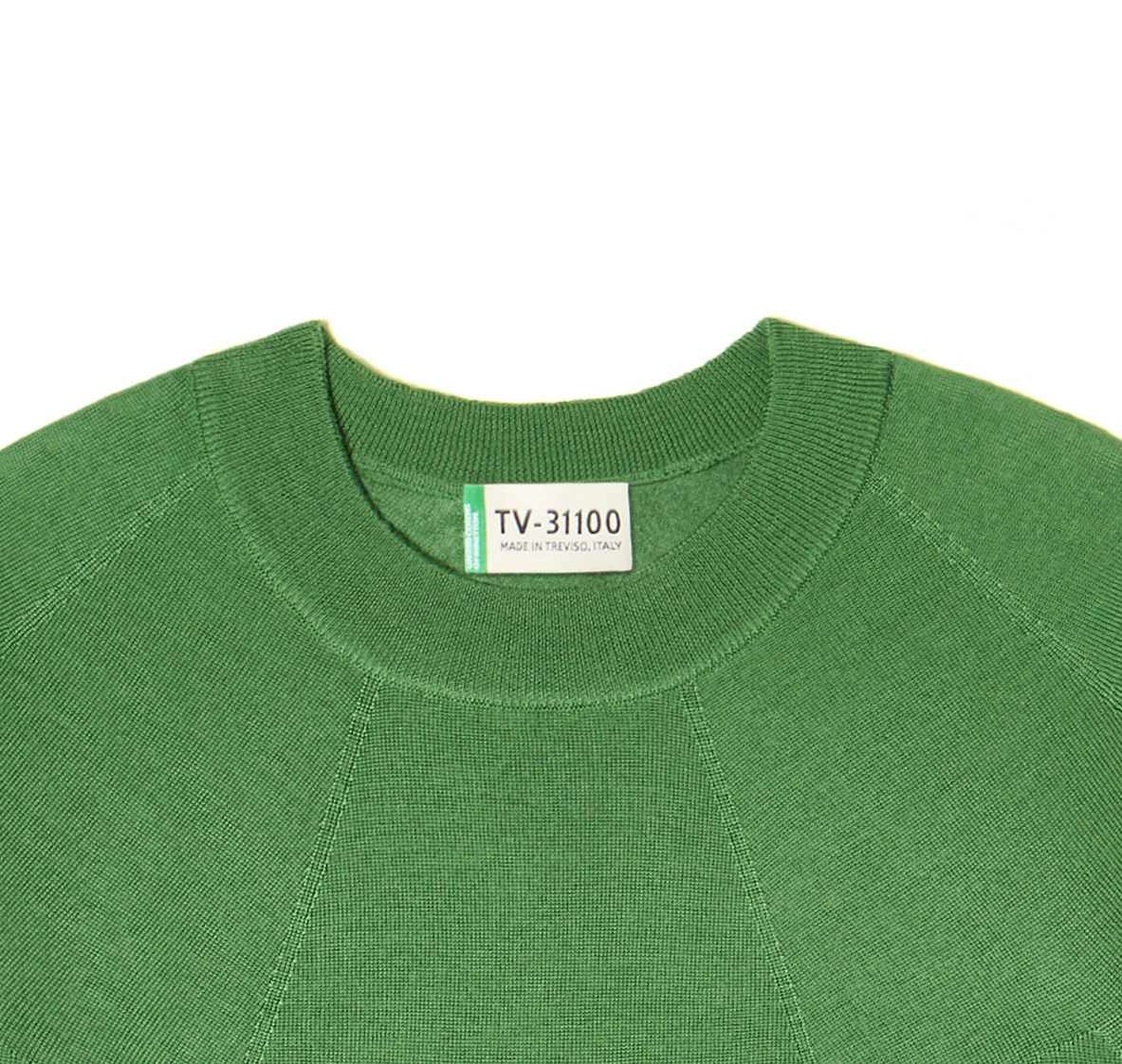 "The Benetton style department and product technical department have always worked side by side, along with the production teams to obtain the very best in terms of style, quality and innovation. The company has roots firmly entrenched in half a century of history specific to knitwear, and which over the years has allowed technology to successfully adapt to changes in creativity, leading to innovative and often revolutionary ideas. Together, these developments have generated a truly unrivalled know-how."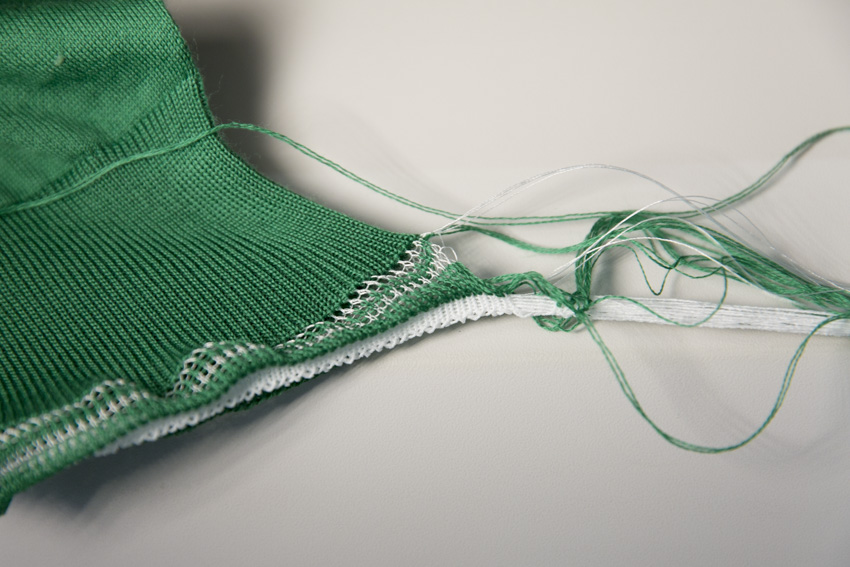 "In 50 years, Benetton has gone from using looms, flat bed knitting machines (the first hand-operated one was already in use in 1956), electronic and modern machines making it able to create inlays, multicolour patterns and special jacquard designs all the way to machines that can produce a whole, seamless garment, an important innovation in Benetton's history that came about by chance as the result of an experiment. Once, while trying to make small gloves, the technician of a knitting machine produced almost doll-size dresses instead. After experimenting and trying several times over, in 1994 those little dresses became the first "one piece" seamless sweater."
Benetton Group is one of the best-known fashion companies in the world, present in the most important markets in the world with a network of about 5,000 stores.