11th October 2017, Obertshausen
Company leads the allover lace trend with Lace.Express
China's warp knitted fabric producer FuJian TongDe Knitting has become one of the leading manufacturers in the commodity sector for allover lace, as its production capacity has reached 400 tonnes per month this year, thanks to the Lace.Express machine by Karl Mayer.
The company made a decision to step into the new field of allover lace in 2014. It ordered its first Lace.Express machine, OJ 59/1 B, 210", a wider lace machine for the production of allover laces, after its launch at the end of 2016. It has since steadily placed orders for a total 20 machines, supplying allover lace to the demanding fashion market.
Journey
In 2003 FuJian TongDe Knitting purchased its very first chain link lace machine for producing lace bands. By 2011, it had gradually expanded its lace production capacity to a total of 37 sets of various types of Karl Mayer lace machines.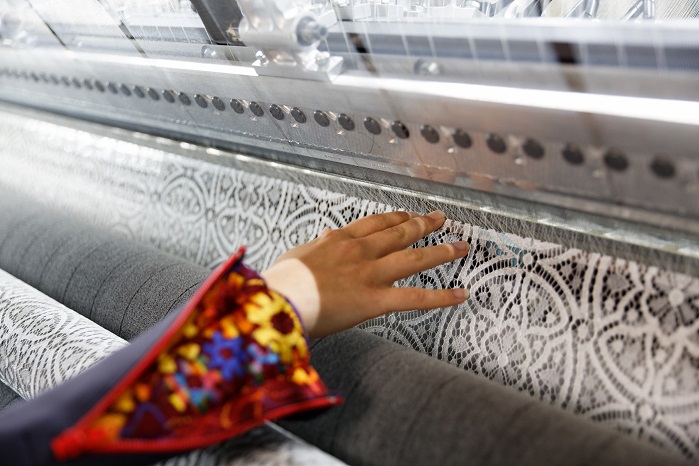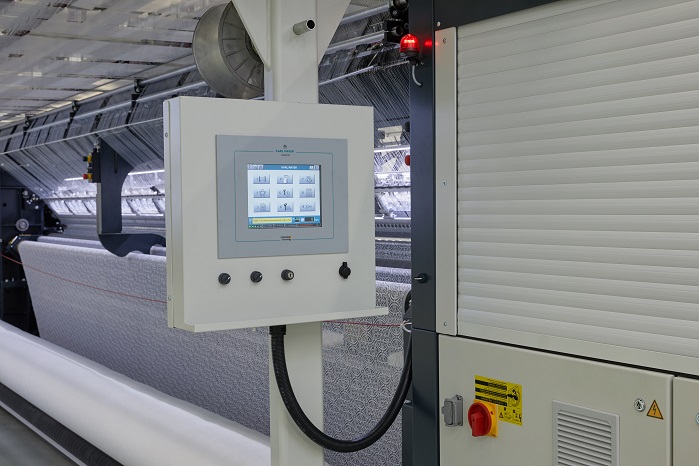 The Karl Mayer Machine can run at a steady high speed of 900 rpm for actual production when using good quality yarns, prepared correctly for the machine and with the right settings, which in turn is said to give stable quality with less material wastage and second quality.
The 210" machine has a smaller footprint and uses less floor space than a 268" machine and lowers the air conditioning requirements, which helps lower the production cost, the manufacturer explains.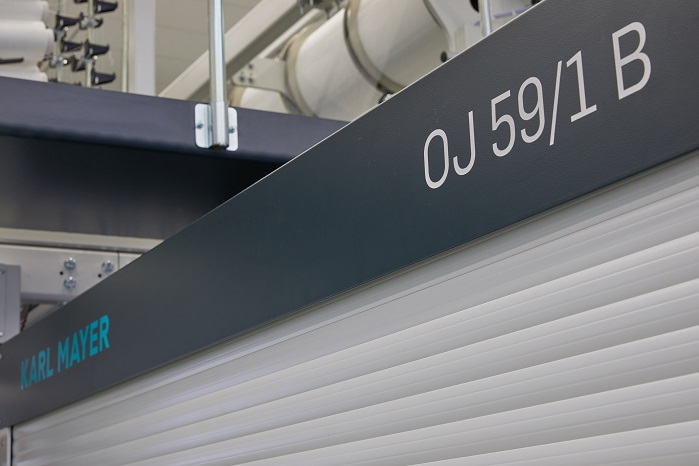 As a more stable running machine, it also requires less operators to look after the workshop reducing the total operating cost. Furthermore, TongDe Knitting decided to connect the operating platforms of all machines to a closed construction, making it easier to load the high-level creels for all the machines in the whole workshop using a dedicated team of workers. The Lace Machine operator only has to look after the knitting area.
Quick and efficient
Before installing the OJ 59/1 B, 210", TongDe Knitting used a few sets locally made 3-panel and 4-panel Lace machines to cope with the immediate need in the early days of this rising market. Mr Guang Cheng then sold them, replacing them with Karl Mayer machines.
"With the locally made machines, he learned that there are many mechanical problems with these machines which occurred frequently and totally at random. There were many defects on the fabric produced on the locally made machines, the root causes of which were not always possible to eliminate making it difficult to improve the fabric quality to the required level," the company explains.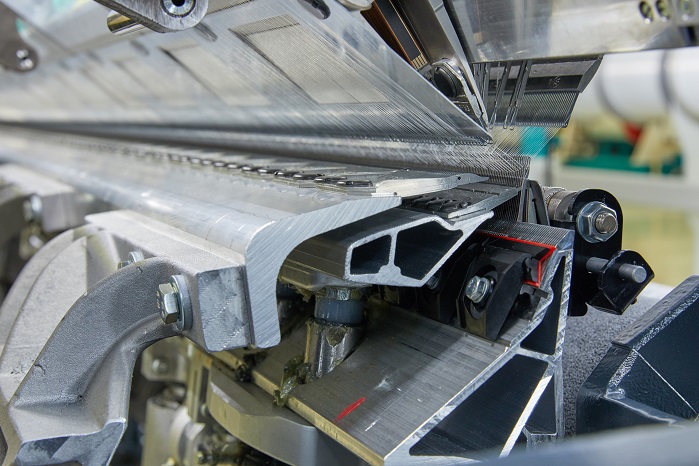 "The downtime for changing pattern is also significantly longer on the locally made machines with increased fabric losses due to problems with getting the patterns to run right, this is different to the experience with Karl Mayer machine where pattern changes can be done quickly and efficiently enabling them to produce good quality fabric after the pattern change."
This article is also appears in...