The 39th edition of Texworld Paris, the leading trade show for fashion fabrics, trimmings and accessories, took place last month at the Paris-Le Bourget, attracting 13,591 visitors, marking a decrease of 4.6% compared to September 2015. However, organisers were still upbeat about their well established event:
"We are therefore very surprised, and also glad in a certain way, about this percentage, which suggests that despite the difficulties, the fashion trade retains an appetite for the great variety of products and alternatives that Texworld Paris offers. We are also delighted to see that our visitors remain very international, at 80%, and this show indisputably confirms the sound growth of French fashion brands with an increase of over 11%," commented Michael Scherpe, President of Messe Frankfurt France.
Attendance and international participation
The top five countries of origin for visitors were France, Great Britain, Spain, Italy and Turkey. According to organisers, France has recorded an increase of 11%. Europe as a whole, however, has lagged behind at -6%, but good results have been attributed to Spain and Russia, which are very stable, in addition to Northern and Eastern Europe.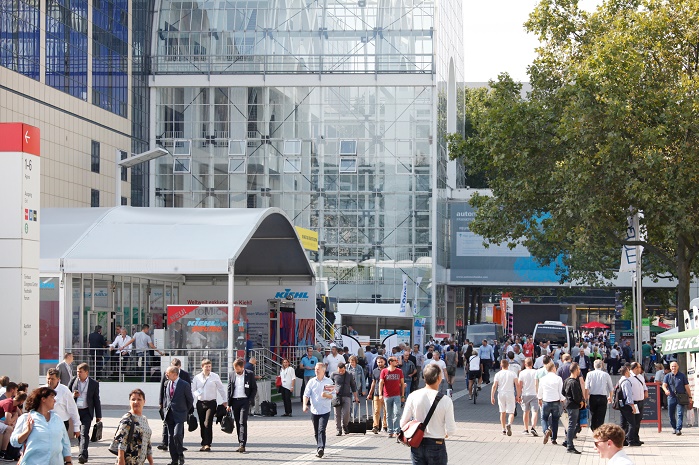 Fashion remained a core interest for European customers, who exhibited great interest for Moroccan clothing producers who came to showcase materials and trimmings at the exhibition, and whose visitor numbers grew by 22%. The American continent remained very much in attendance with growth up by 5% thanks to visitors from Latin America and from Central America. Visitors also demonstrated a keen interest in the Indonesian, Thai and Korean stands, which were more varied than in previous shows.
"This session teaches us that the appetite for fashion is no longer necessarily confined to countries in the so-called Western world," commented Michael Scherpe. Texworld Paris, with its 987 exhibitors from 27 countries, remains a reference show in Paris for fabrics and trimmings, where the discovery of new methods plays a primary role, organisers report.
Scenography
"At the February 2016 show, visitors and exhibitors already praised the very clear segmentation, according to material, supported by highly visible colour coding which made it far easier to carry out searches – this was even more the case in September 2016," organisers report.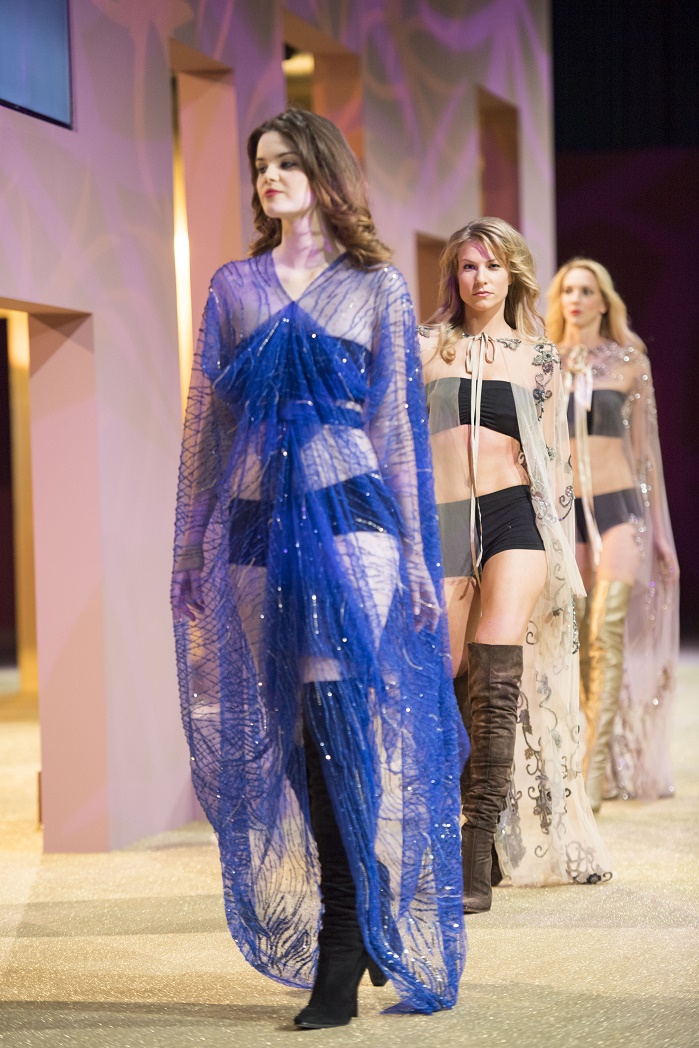 According to Messe Frankfurt France, the show's light-filled, airy scenography made it easier for people to hold discussions. The open stands showcased the collections and further encouraged visitors to get a closer look at them.
General Forum and trends
This season's show also marked an interest in the fashion services adjoining the actual exhibition. The General Forum designed by Louis Gérin and Grégory Lamaud set the tone and trends for the 17-18 Autumn/Winter season with its theme of polarity. Conceived as a beach upon which the key themes for the season were exhibited on rock-coloured blocks – this presentation extended the summery atmosphere and proved popular with visitors.
According to organisers, exhibitors observed an increase in the number of contacts they made thanks to the forums dedicated to specific segments: those of Denim and Elite in particular drew enthusiastic customers' attention. This was rounded off with a Pantone presentation on colours, aiming to inspire visitors and help them make their choices, which they could verify using the free trend book.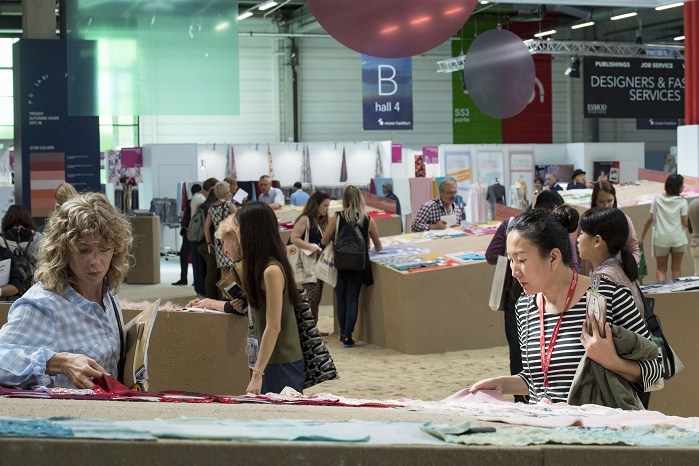 Texworld Paris presented the Elite segment for the very first time. It groups the companies which are most responsive and able to arrange for customised services. Exhibitors appreciated the atmosphere and the wealth of dedicated services, as well as the elegant and discreet backdrop in the Elite space with light panels from Dacryl, decorated by Olivier Lapidus, organisers report.
Catwalk shows
The scenography for catwalk shows, designed as an ancient theatre, a hallmark of Texworld Paris, also played a key role in the programme of the show, since it was standing room only.
More welcoming, less institutional, with scattered areas facing a gilded façade that served as a screen for light shows, this space remained crowded for the catwalk shows by Broderies Indiennes and Born for Denim, as well as the very creative and cutting-edge shows from ESMOD, in partnership with fabric exhibitors, Eymeric François and the Dinan International Festival for Young Fashion Designers that is supported by Messe Frankfurt France.
This article is also appears in...