21st August 2017, Millbrook, NY
Introducing alpaca rainbow collection
alicia adams alpaca, a designer and producer of textiles and clothing from alpaca wool, has developed a special unisex You Are Loved rainbow collection to show the brand's solidarity with the LGBTQ community.
Using the super soft, sustainable baby alpaca fibre, this collection incorporates the six-colour Rainbow Flag symbolic of the LGBTQ community, with navy as the base of each style. The collection includes: a throw, a hot water bottle and cover, a scarf, a hat, a v-neck sweater, a tie, hand warmers and a keychain.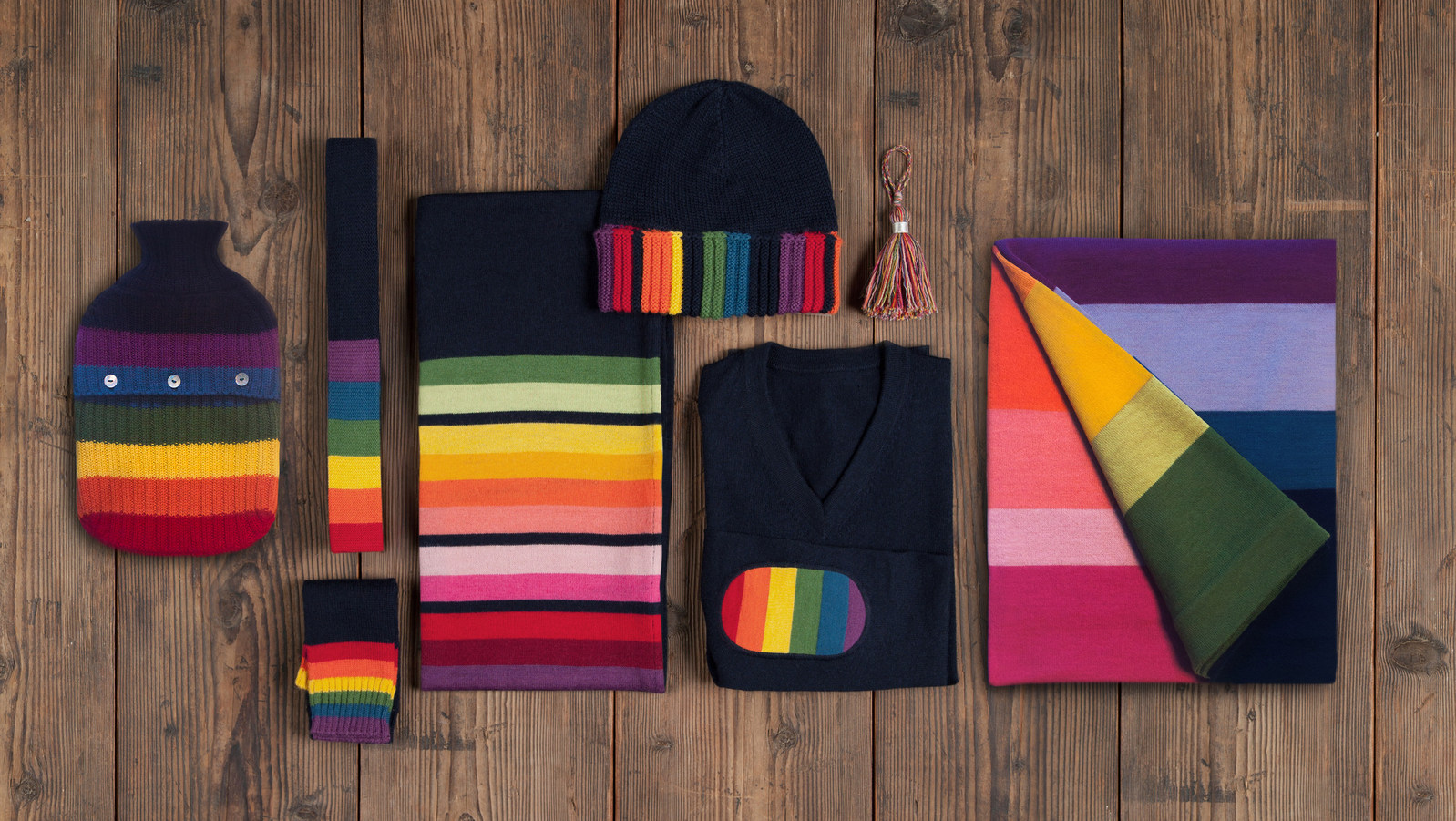 The collection will launch at the Javits Center, NYC during NY NOW, from 20-23 August 2017. Ten percent of all sales made of the Rainbow Collection will be donated to support GLSEN's mission to create safe and affirming schools for all, regardless of sexual orientation, gender identity, or gender expression.
alicia adams alpaca was founded in 2010 specialising in the design and production of textiles and clothing, utilising the natural, sustainable characteristics of alpaca wool. The company raises and manages a herd of over 200 Suri alpacas at a farm located in New York's Hudson Valley, about 90 miles north of New York City.
The vertically-integrated family-run business oversees every aspect of production from farm to shelf: breeding, shearing, yarn production, design, textiles and clothing production, as well as distribution.
This article is also appears in...