14th October 2016, Vionnaz, Switzerland
Steiger to show 3D flat knitting machine for complete garments with Intarsia in Shanghai
Swiss flat knitting machine manufacturer Steiger will show its new Industry 4.0 solution for the flat knitting market at the ITMA Asia + CITME exhibition (stand H4C01) which kicks off next week in Shanghai (21-25 October). Industry 4.0 or the fourth industrial revolution, is the current trend of automation and data exchange in manufacturing technologies. It includes cyber-physical systems, the Internet of things and cloud computing. Industry 4.0 creates what has been called a 'smart factory'.
Steiger, together with Chinese parent company and flat knitting machine builder CiXing, will show a Taurus 2.170 XP machine, which it describes as the first 3D flat knitting machine which offers the possibility to knit complete garment knitwear with Intarsia patterns.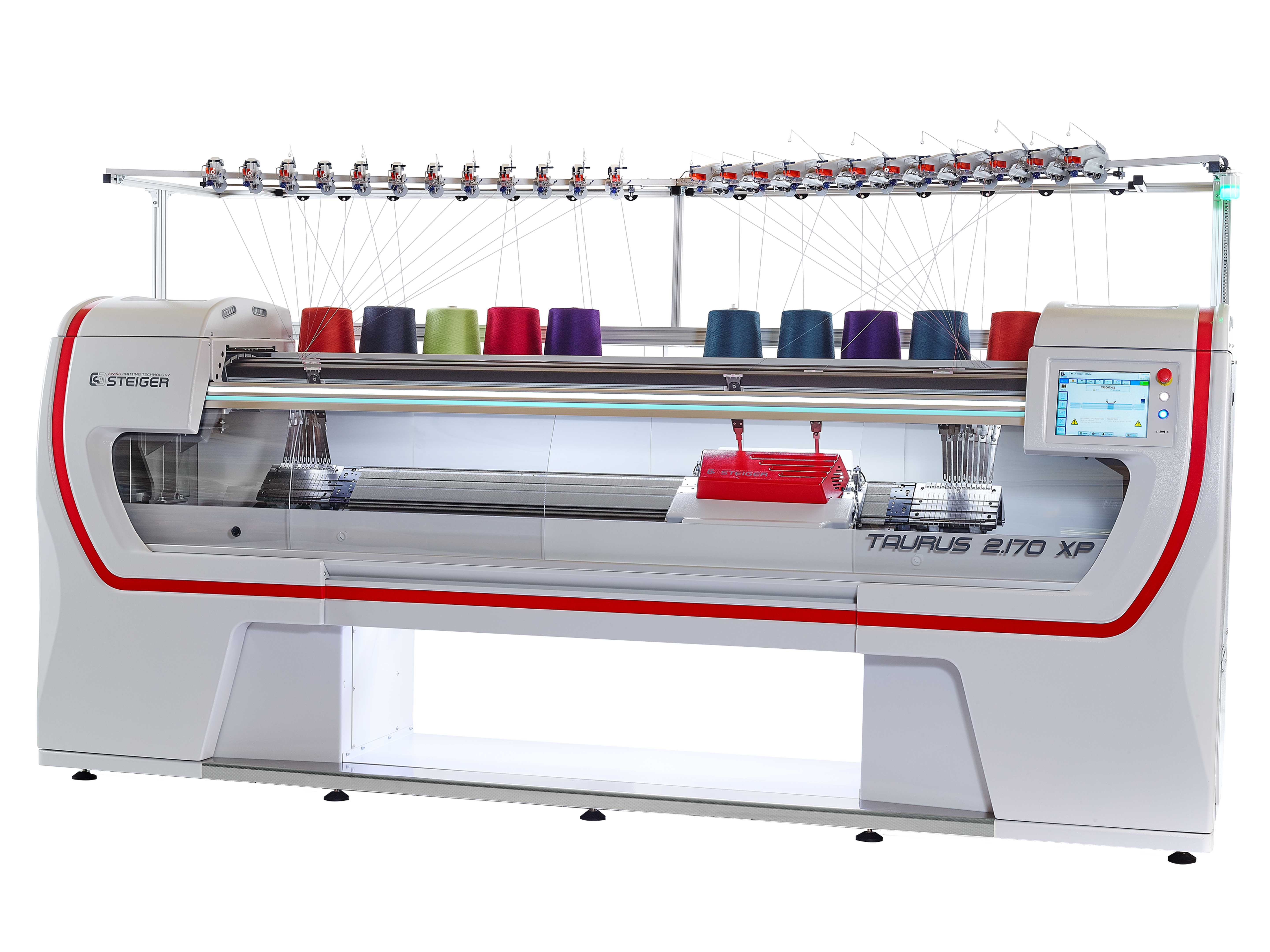 The Taurus 2.170 XP machine contains two innovations patented by Steiger: the compound needle and the storage punch. This unique construction allows complete garment knitting with intarsia, multilayer knitting, and complex weft knitting, Steiger says.
Recognized strengths that Steiger machines offer, such as its patented take-down system and open carriage are said to be optimized on the Taurus 2.170 XP. New features such as independent motorized clamps, vertically and horizontally motorized yarn-guides have been developed, making the machine user-friendly and easy to use, according to the company.
Vitrual knitting function
"Complete knitted garments can now be created very easily with great time saving. Our machine's 3D simulation software MODEL+ can detect potential knitting problems early in the creation of the garment. Thanks to the virtual knitting machine function, the creation of the stitches, row by row is simulated," says Pierre-Yves Bonvin, CEO of Steiger.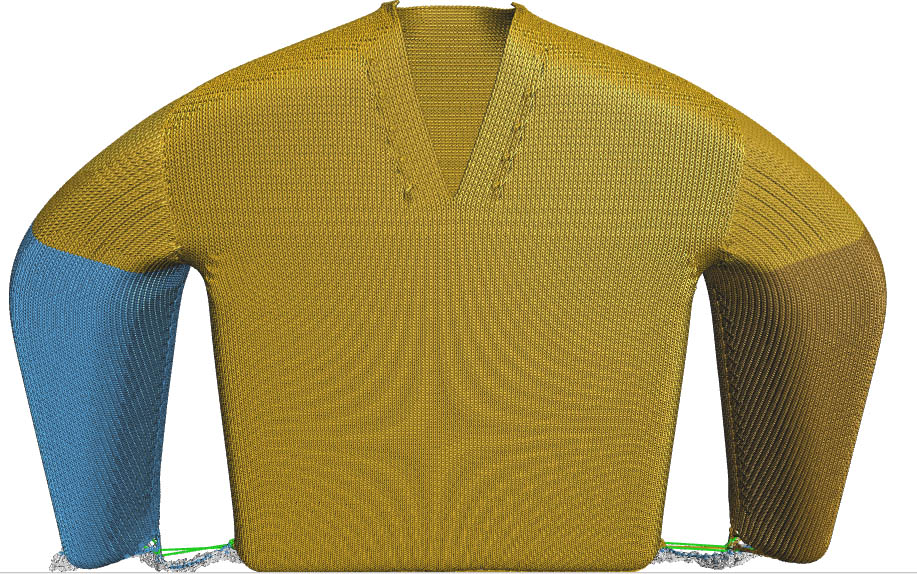 "The programmer can navigate into the product to inspect his sample. A wizard composed of 3 simple steps helps the user to easily program his knitwear. There are many benefits to using our machines and businesses who do, will find that their return on investment is very rapid. We can thus demonstrate the capability of the Steiger group to propose fully integrated solutions to control an automatized knitting production."
Industry 4.0
The Taurus 2.170 XP is part of an innovative concept that includes the programming software, MODEL+ and the production control software NETCONTROL 2.0, which allows the networking of machines, online monitoring and centralised production management which is able to deliver relevant statistics. Garment assembly is limited and automated thanks to the Autolinker coupled with a robot.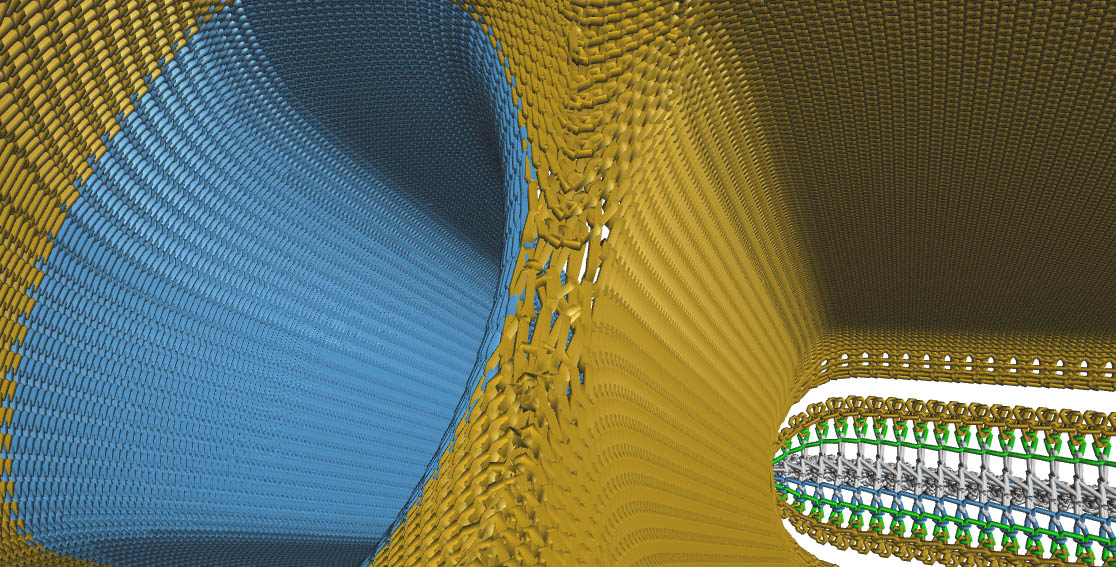 Steiger is a renowned flat knitting machine manufacturer based in Vionnaz, Switzerland. Founded in 1947, the company has been part of the CiXing group since 2010 and employs approximately 100 people worldwide. It considers itself the technology leader for industrial knitting machines used for technical and medical products. In the fashion world, it is recognised for the quality of its stitch and for its Intarsia machines. Steiger delivers its products worldwide through a sales and extended service network. A corporate culture based on innovation and a partnership with CiXing group has enabled Steiger to remain a technology leader in the flat knitting industry.
Further information
For further information visit booth H4C01 or contact Mr Pierre-Yves Bonvin on +41 (0)24 482 22 50 or by email at [email protected].
This article is also appears in...