17th April 2020, Brooklyn, New York
Tailored Industry's Face Mask 2.0 for consumers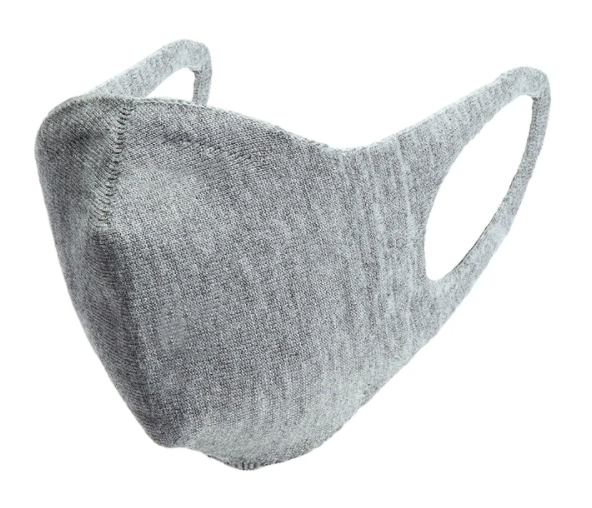 © Tailored Industry.
Japanese flat knitting machine manufacturer Shima Seiki released mask knitting data for its customers last month, in an effort to provide solutions to its global network during the coronavirus outbreak. Tailored Industry, based in Brooklyn, New York, recently took up the challenge to use the knitting data to create masks for the general public.
The direct to consumer approach is a new one for the company which is making the shift to offer safety solutions for citizens. Tailored Industry's Alex Tschopp, believes face masks are going to become commonplace soon, like they are other parts of the world, like Asia.
The Face Mask 2.0 uses Shima Seiki's WHOLEGARMENT knitting technology and is engineered to provide "the perfect balance between form and function". Each piece is seamlessly '3D' knitted, requires no sewing, and is manufactured on demand. The knitting technology eliminates waste during production as the masks are knitted from yarn to the final product.
Face Mask 2.0 details
Tailored Industry lists the following features and benefits for its Face Mask 2.0:
· 1 x 3D knit face mask
· 1 x 5-layer filter for particle filtration
· 1 x adjustable aluminium noseband
· Internal knit channel for the insertable noseband
· Replaceable 5-layer PM2.5 filter
· Washable and reusable
· Part of the proceeds is donated to The COVID-19 Solidarity Response Fund
· 72% Viscose + 28% Polyester
· One size fits all
· Sustainably 3D Knit in Brooklyn, New York
· Made on-demand
*These are not medical grade masks and should not be used in a healthcare setting.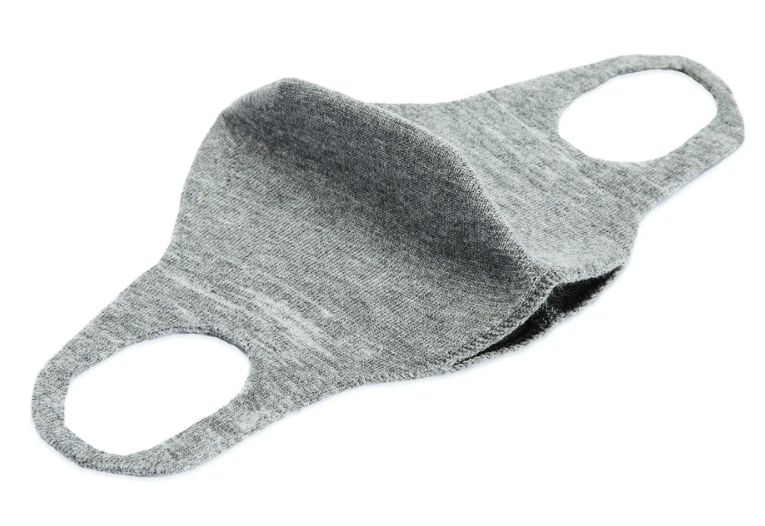 © Tailored Industry.
How to buy masks
Masks can be purchased on Tailored Industry's website by following the link below:
www.shoptailoredindustry.com/collections/face-masks
Tailored Industry is a Brooklyn, New York based luxury knitwear manufacturer. All of the company's products are manufactured at its 3D knitting facility in Brooklyn, where it aims to transform the traditional apparel supply chain with a revolutionary on-demand and just-in-time alternative. Tailored Industry aspires to inspire a new generation of fashion brands and consumers to buy sustainable products that are ethically Made in USA.
"Our on-demand model enables fashions brands to launch new products both quickly and affordably, while providing production solutions that aim to precisely match supply with demand. This is all made possible through the tremendous work of our employees, including software engineering, advanced manufacturing, and marketing. As a company, we strive to conduct business in a way that not only benefits our customers and employees, but the planet and economy as well," the company says.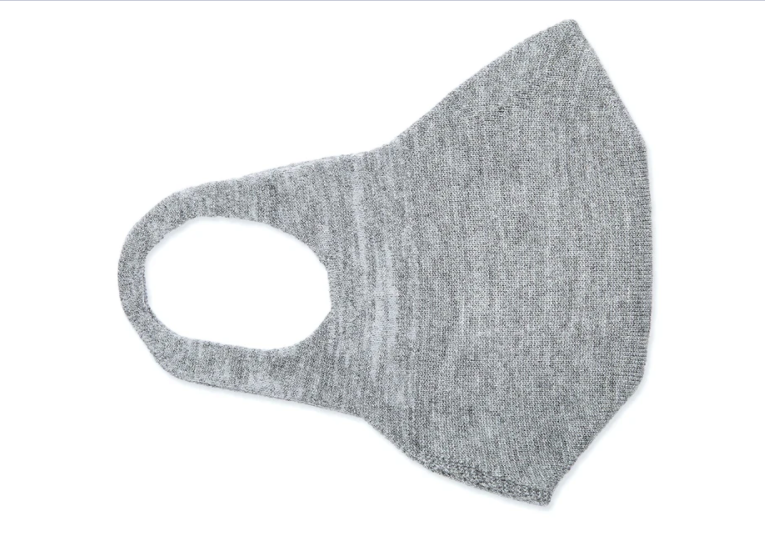 © Tailored Industry.
"Just 45 years ago, Brooklyn was the epicentre of knitwear manufacturing in the United States. Sadly, throughout the late 1980's and into the 1990's profits were prioritized over people and production moved abroad - where cheap labour could be taken advantage of. The borough of Brooklyn all but closed up shop... until now. We are tailoring a new era of Industry, right here in Brooklyn."
"Our on-demand model drastically reduces over-production throughout the fashion supply chain. On-demand is a pull-based system, where demand from a customer prompts a garment to be made, instead of the traditional push-based system where forecasted demand drives production quantities. Our 3D knitting machines virtually eliminate raw materials waste; each garment creates less than 1% excess material."
How to buy Face Mask 2.0
Masks can be purchased on Tailored Industry's website by following the link below:
This article is also appears in...