13th October 2017, Honduras
Affordable housing for Honduran textile workers
Employees of the Honduran textiles and apparel industries now have the opportunity to buy affordable homes in mixed-use, gated communities located near their workplaces, thanks to a US$ 120 million public-private partnership facilitated by Honduras2020, the country's economic development programme.
The manufacturing industry (maquila) of Honduras, which includes textiles and clothing sectors, is one of Honduras' main generators of exports and employment and comprises almost 260 companies operating in 16 industrial parks.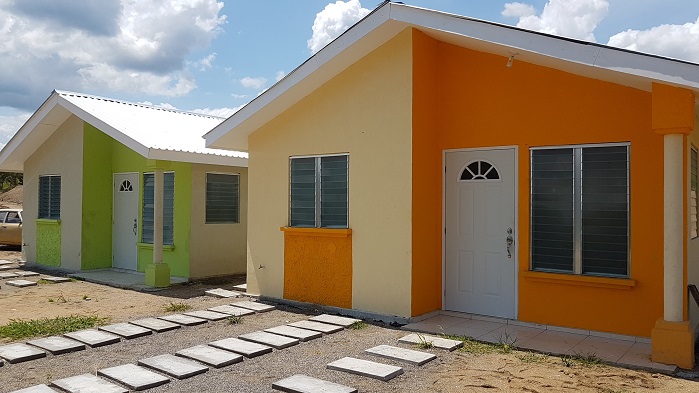 "Maquilas are key drivers of the Honduran economy, so the quality of life of workers in this sector is a top priority," said Ramfiz Rodríguez, International Promotion and Communication Manager of Honduras2020.
"By providing dignified, affordable housing in gated communities previously reserved for middle and upper-class Hondurans, and by locating this housing adjacent to workplaces, we will be helping workers invest in their futures, spend more time with their families and derive greater satisfaction from their work."
First developments
Among the housing initiative's first developments are the Green Valley gated community near Quimistán Industrial Park, 27 miles west of San Pedro Sula, Honduras' industrial hub; and Villas San Juan in Choloma, Honduras' third-largest city, near the Altia Industrial Park and other major manufacturing and service hubs.
Homes costing up to around US$ 25,000 are available for purchase by families with household incomes less than four times the minimum wage. Developments include not only basic services such as drinking water, electric power, sewage, paved streets and security, but also parks, sports facilities, recreational areas, places of worship, schools and easy access to public transport.
Housing programme
Nearly 6,300 families have benefitted from Honduras2020's housing programme, whose goal is to build 50,000 affordable homes in sustainable communities by 2020 through improved policies, access to financing and urban planning.
To encourage the construction of the gated communities, Honduras' Housing and Human Settlements Commission (Convivienda) offers private developers seed capital of US$ 3,800 for each of the first 10,000 houses they agree to build following Convivienda specifications. Workers qualifying to purchase the homes receive about the same amount toward their down payment. Banhprovi, Honduras' Housing and Production Bank and, and some employers offer preferential payment plans.
The housing sector is one of the main pillars of the Honduras2020 plan, a public-private partnership to stimulate economic development with 600,000 additional jobs and US$ 13 billion in investment by 2020.
Maquila industry
Textile assembly leads the maquila-manufacturing sector and is one of the main attractions for investors is the low-cost labour force. According to the Honduran Maquiladora Association (AHM), in 2016 exports of textiles and clothing were worth close to US$ 4.1 billion, and this year it is hoped the figure will go up to US$ 4.5 billion.
Honduras offers important competitive advantages for investment in the textiles and apparel sector. Honduras is the number one worldwide cotton shirt and number two sweater volume exporter to USA market. According to the Honduran Manufacturers Association, the industry has an estimated investment value of US$ 7.8 billion designated to clothing and manufacturing fabric.
Its strategic geographical location represents a great competitive advantage, as it offers the largest and safest port in Central America, certified under the Safe Container Initiative.
Further reading
This article is also appears in...