29th October 2013, London
Knitting and Stitching show
Today was the first day of the Knitting and Stitching show in Alexandra Palace, in London. Just like every year, I woke up early this morning and enjoyed a brisk walk up the hill.
The weather in London seemed very promising today: a clear blue sky and a lovely cold air seemed to announce the change of the season, and of course there is nothing better that snuggling up at home with a nice film, a few glasses of wine and some knitting to do.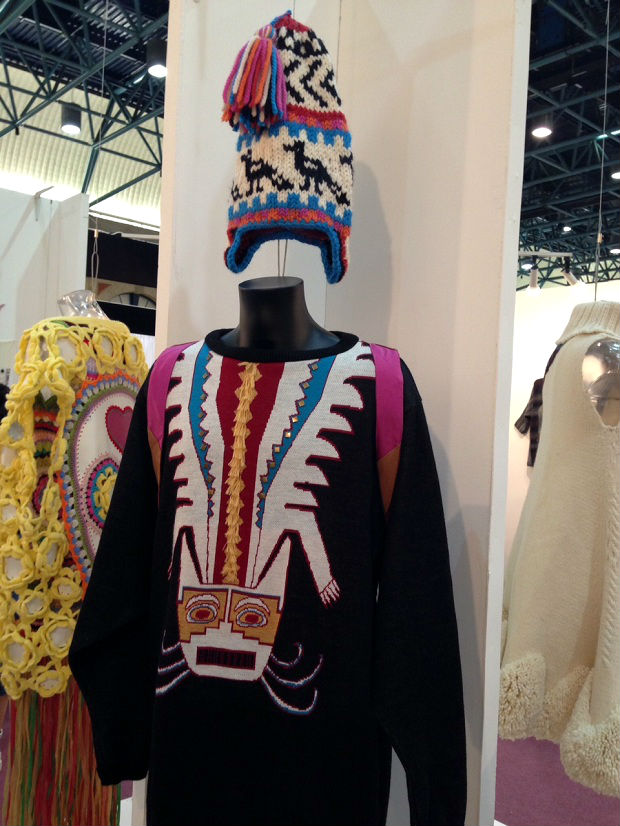 I love going to the Knitting and Stitching show as in my yearly routine that officially marks the end of summer and the beginning of a very long and exciting festive season.
When I arrived at Alexandra Palace, I was greeted by a huge crowd of middle aged ladies with their cups of tea, eager to get in and get the best bargain on their winter yarn stash.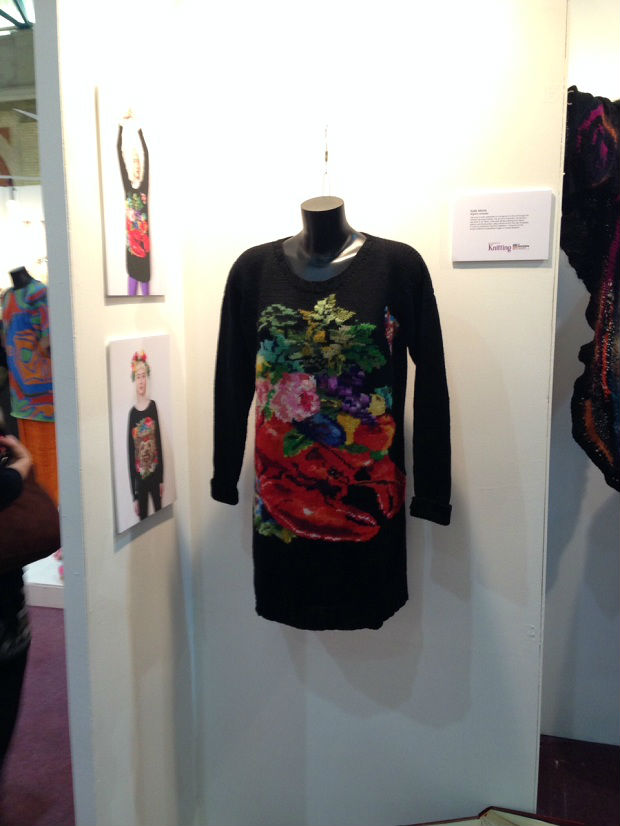 Despite the very pricy £15 ticket to get in, the number of visitors was very high. As usual, the main part of the show was in the big hall and the exhibition that featured the knitted textile award and other artists was in the smaller hall.
I was somewhat disappointed with the yarn ranges and the hand knitting equipment sold in the main hall: everything seemed quite repetitive and unmemorable. The only stall that stood out for me was the Ernest Wright one. Ernest Wright are one of the few companies based in Sheffield who hand make shears.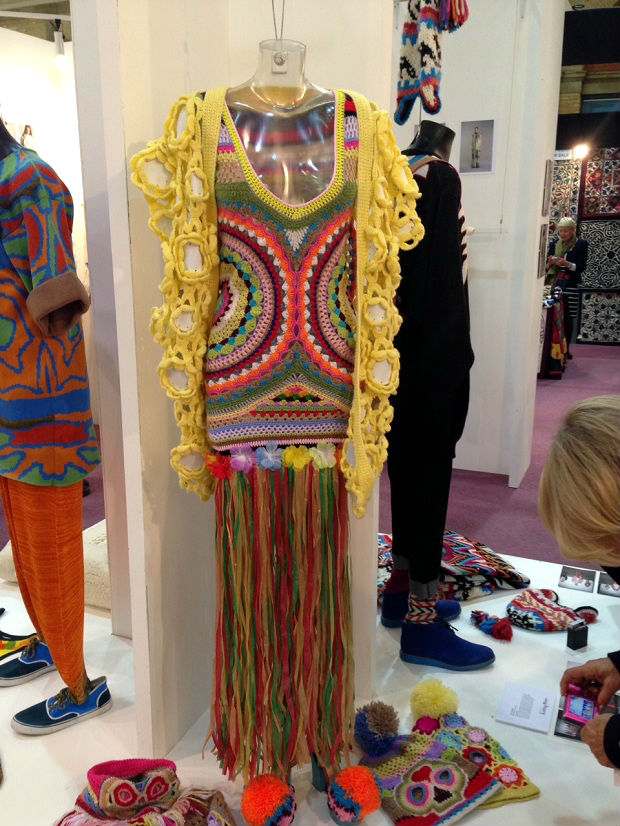 The knitted textile award also took place during the show as usual this year, I was very pleased to see lots of familiar people whose work I like and have reviewed on this blog, like Scott Bramley, Judith Watson, Kat Steele and Tatenda Nhamo.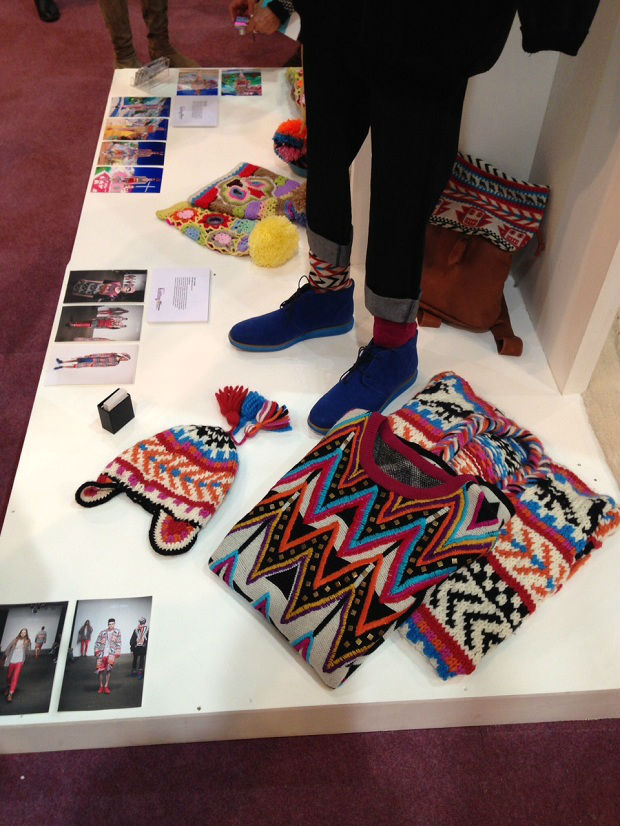 Some of my favourite pieces were Kate Morris' chunky intarsias and Katie Jones' crochet pieces. I also really liked the use of colour in Lucy Jones' work.