When we think about knitting our minds probably go to knitting machines, needles, yarn, and the final product. We first think of knitting in a visual way, something to produce and then admire.
I want to write about a different view towards knitting, one that I have been noticing lately. It is nothing new, in fact, it is probably something that every knitter lives with from the moment they make their first stitch. I am talking about how we feel when we knit, what this craft means to us, the stories behind the making and how we always remember the way it started.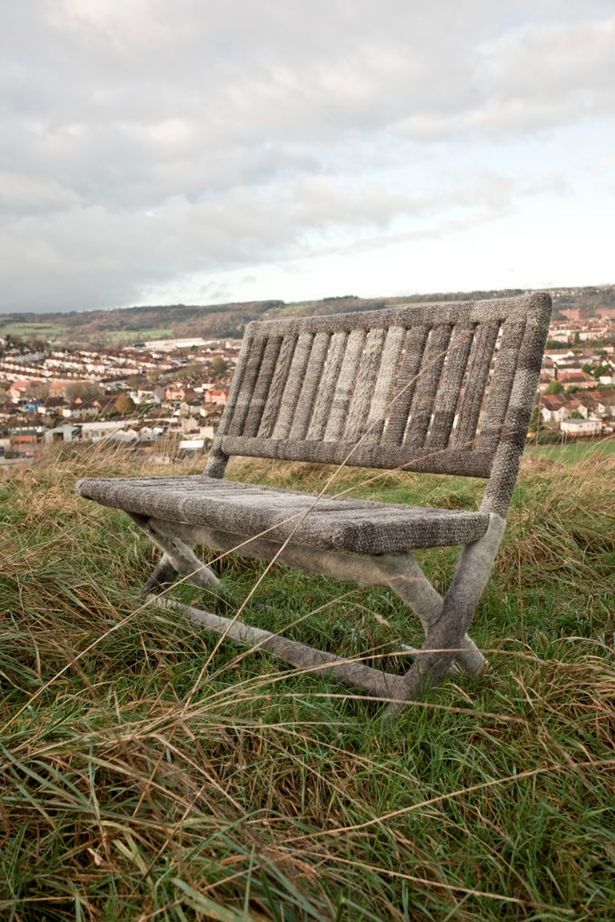 I would say mostly all of us have a story about how and why we became knitters, usually something like: "My grandma taught me how to knit when I was little, and I have loved it ever since." In my case, my grandma taught me how to crochet, but I soon lost interest. I was more interested in colour and fashion, and never thought that discovering textiles and its very different pathways would be so rewarding.
I always remember that first induction to the knitting machines at university: I was so amazed you could make a knitted fabric in that way! I then remembered those old crochet lessons I shared with my grandma, and happily realised the connection of it all.
I am glad to see how this very niche subject, one that only a knitter can understand, is reaching popular culture. Let me start with Yarning, a new theatre play. Directed by Trevor Pitt, Yarning shows the stories of five women and how they grew up with knitting.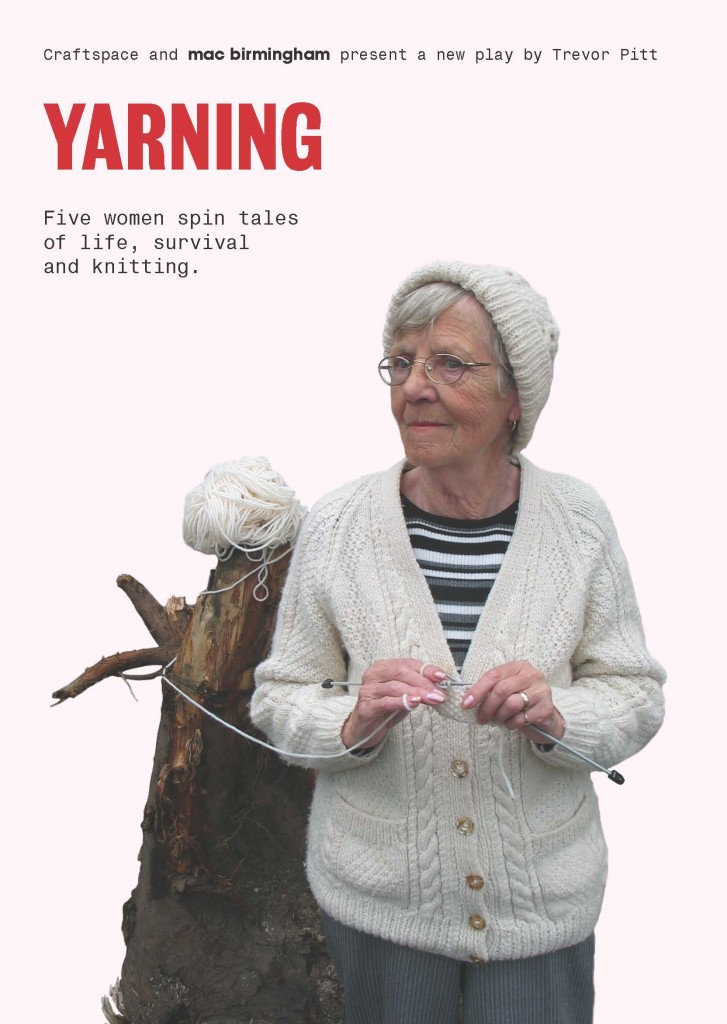 The 30 to 70-year-old performers will share the tales in a series or monologues while sat on knitted benches. The director has used his 10 years of experience with knitters, spinners and sheep farmers to write what will be his first play, shown on the 7th of April.
These are a few lines taken from the official website about the knitters' stories: "Ashley turns from scientist to professional knitter, specialising in jumpers for XXXXL men. At the age of 6 Greta went to live at the Doctor's house with her Aunty who was an amazing knitter. Betty moved her family from Manchester to Cumbria to become a sheep farmer. Gloria was born in Scarborough Workhouse and raised by relatives on the Colliery Rows, where everyone knitted.
Marion's house is full to the rafters with wool and crafting paraphernalia and she loves it. "This is such a fantastic idea for a play, I cannot wait to see it live. It is sold out in MAC Birmingham but a tour is already being planned. Plus, you are encouraged to bring your knitting along! To know more about it visit www.macbirmingham.co.uk/event/yarning/
Next we have a book that only came out two months ago called Knitlandia: A Knitter Sees the World. After the huge success of her last title, The Yarn Whisperer, author Clara Parkes has created another fun, exciting piece.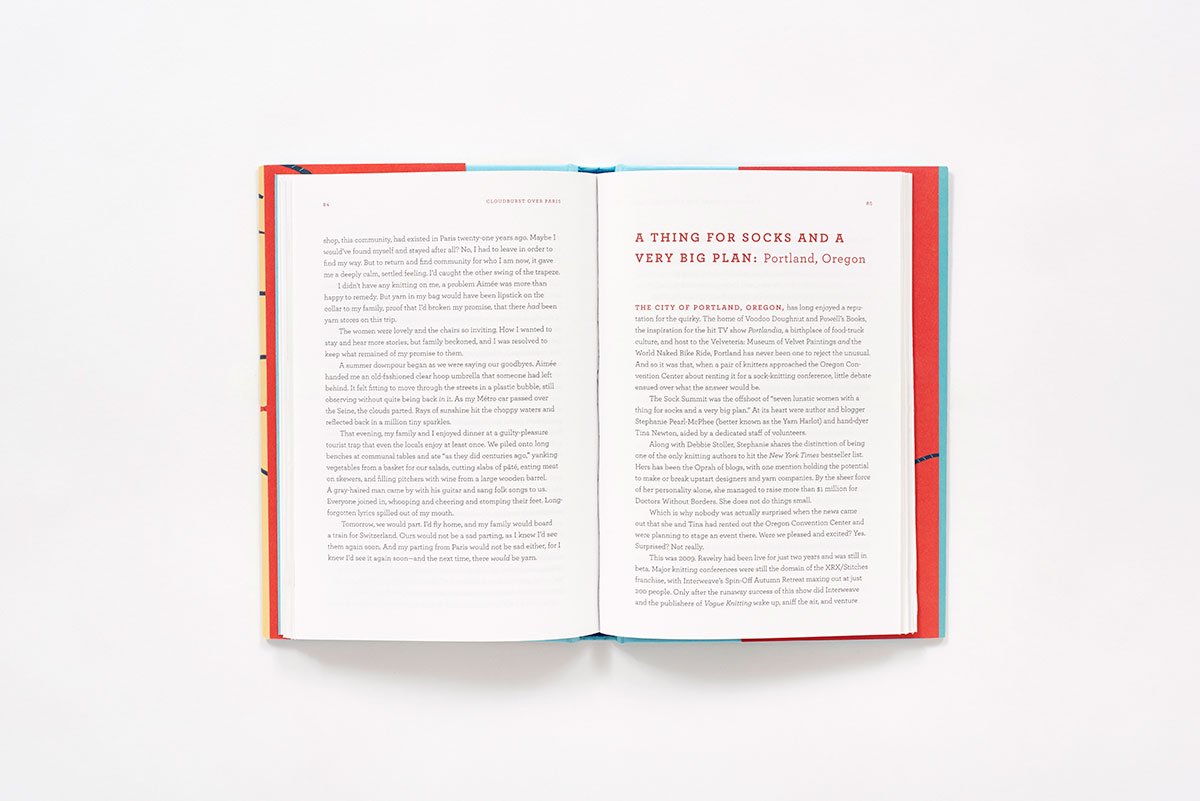 I am halfway through this read and all I can say is that you will deeply enjoy it whether you are a designer, crocheter, traveller or yarn aficionado. Parkes' stories tell amazing adventures around the world, from Iceland to Paris, showing us what it means to live life as a creative knitter. You can read more about it here www.goodreads.com/book/show/26240620-knitlandia
When I get a little bit of free time you can find me playing video games at home. That's why I am very excited about this last example, which definitely shows the most innovative side. I am talking about the recently released Unravel, a short but sweet puzzle story-game. You start the tale as the main character, Yarni, an apple sized creature made of red yarn that unravels himself in order to get across levels.
Of course, it is very fun for me to use the red yarn to create bridges and complete other tasks, but there is a sentimental core too. The whole game is based in the old lady who owned Yarni, each level being a memory-photograph from a scrapbook she keeps. We see how knitting has accompanied this lady through joyful, but also sad moments of her life. The way Yarni ties every memory together is a lovely representation of a knitter's life. Discover more about Unravel here www.unravelgame.com/en_GB.html#/about
This article is also appears in...