31st July 2013, Reutlingen
Knitting for a future King – Part 2
Following Knitting Industry's article last week – 'Knitting for a future King', leading flat knitting machine manufacturer Stoll has today confirmed that Britain's new Royal Baby, His Royal Highness Prince George of Cambridge, was indeed seen in public for the first time in a luxury flat knitted lace shawl knitted on a Stoll machine. The shawl was knitted at the German company's long established customer G.H. Hurt & Son of Nottinghamshire, England.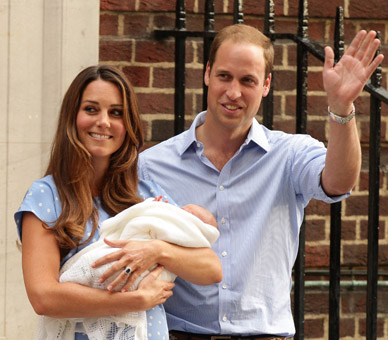 In a statement today from its Reutlingen headquarters Stoll proudly said: "England celebrates their youngest heir to the throne: His Royal Highness Prince George Alexander Louis of Cambridge, born on the 22nd July, 2013 - the whole of England cheers as the proud parents, William and Kate, Duke and Duchess of Cambridge, leave hospital with their little prince – and Stoll is also there – close to the skin - in the true sense of the word."
"The baby Prince of Cambridge was wrapped in a fine, white knitted blanket, when he was presented to the public for the first time, together with his parents, William and Kate. Stoll is very pleased, as this baby blanket was manufactured on an original Stoll flat knitting machine," the company said, continuing:
"The UK's Royal Family used a blanket manufactured by the British manufacturer of fine knitwear G.H. Hurt & Son to present Prince George for the first time. The traditional manufacturer from Nottinghamshire is known for producing the most exquisite knitwear, which has been manufactured on Stoll flat knitting machines ever since their beginning."
G.H. Hurt & Son's product portfolio comprises mainly knitted products for ladies and babies, including delicate scarves and high quality blankets. The manufacturing plant, established in 1912, can looks back on a long tradition and has already manufactured fashion items for well-known fashion houses such as Jaeger and fashion label Biba. The company also produced shawls for the film production of 'Gone with the Wind' back in 1939 – on William Lee hand frames.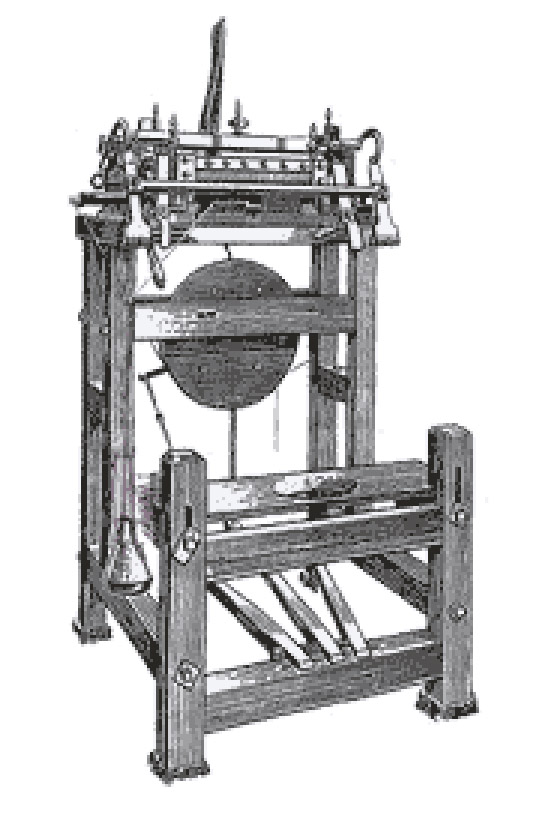 Like father, like son
"The new heir to the throne continues a nice tradition," Stoll says. "Following his birth in 1982, Prince William was also wrapped in a blanket made by G. H. Hurt & Son on a Stoll flat knitting machine. And even other members of the Royal Family wear knitted products made by the British knitting manufacturer today."
"G. H. Hurt & Son represents what Stoll would call a 'longstanding customer' - all exquisitely knitted products from this traditional manufacturing company are knitted on Stoll flat knitting machines. And G. H. Hurt & Son owns an impressive number of Stoll knitting machines of all machine generations," the company said, concluding:
"The well maintained machine park resembles a collection for a museum, displaying the most different flat knitting techniques. This collection demonstrates in particular the technological change, which Stoll pressed ahead with from machine generation to machine generation during its company history. Until today, Stoll has not lost its power for innovation and sets new standards at present in the world of knitting with the new CMS ADF-3 machine."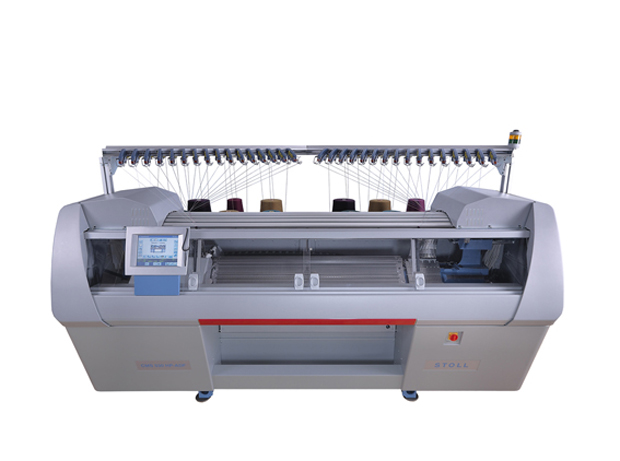 About Stoll
H. Stoll GmbH & Co. KG is a leading manufacturer of flat knitting machines which is known worldwide and located in Reutlingen in Germany's Baden-Wurttemberg region. The long-established company was founded in 1873 and employs about 1000 people worldwide.
The Stoll brand portfolio comprises flat knitting machines and pattern software that are used for producing modern, technical and medical textiles and which are successfully exported to 70 countries across the globe.
Together with subsidiaries, sales and service centres and numerous representatives, Stoll offers a holistic service program. Stoll's production, concentrated at its German location and its innovative technical developments enable it to develop many knitting trends, which are presented in its own inspiring collections.
Further reading
Knitting for a future King - Part 1
Stoll's ADF technology: A new dimension in flat knitting?
This article is also appears in...