Next week sees the return of ITMA ASIA + CITME, the leading textile machinery trade fair for Asia, held in Shanghai, China. Since 2008, the combined show has been held every two years and is now a milestone event featuring the unique strengths of the ITMA brand and China's most important textile event CITME.
The move to combine the two shows into one mega high-quality event is strongly supported by all nine CEMATEX European textile machinery associations, CTMA (China Textile Machinery Association) and JTMA (Japan Textile Machinery Association).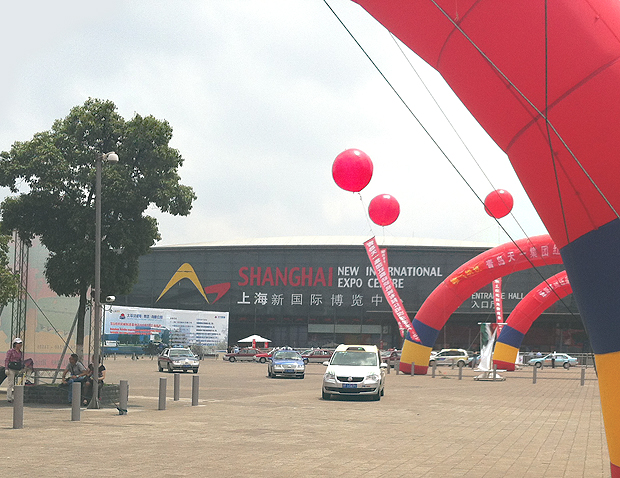 Features of ITMA ASIA + CITME 2014 include a huge showcase of cutting-edge solutions for textile makers with strong support from all major trade associations around the world and an expected 100,000 trade visitors from all sectors of the global textiles industry.
Over 1300 exhibitors are expected to take part in the show occupying over 130,000 square metres of exhibition space, which is showcased by product category for the convenience of visitors. Organisers have pledged to have stringent controls in force to protect intellectual property, protecting leading innovators being copied by cheap inferior products.
Glass knitting machines and machines for knitting World Cup winning kits and football boots... ITMA ASIA + CITME will have it all this year. The leading textile machinery show opens on Monday 16th June and runs until Thursday 20th and looks set to be a real cracker from a knitting technology point of view. See our Knitting machines made from glass and machines that make World Cup winners for highlights to watch out for.
Reporting live from the show
Knitting Industry (www.knittingindustry.com) will be attending ITMA ASIA + CITME and reporting live from the show daily. If your company has interesting news you would like to share with our readers or would like to meet at the show to discuss promoting your company and products on our leading industry website, please email us at [email protected]. Alternatively you can call me at the show on +44 7979746779.
I look forward to meeting our readers and advertisers in Shanghai next week. See you there!
Billy Hunter
This article is also appears in...