23rd October 2014, London
Knitting ink
Knitting has become really popular, there is no doubt about that.
The attitudes of people towards this craft have also changed: I remember that on the first day of my hand knitting classes there was always a student who would laugh at me, or couldn't believe that a man would be able to teach them how to knit... poor David Fougner must have had a hell of a time when he published his book "The Manly Art of Knitting" in 1972.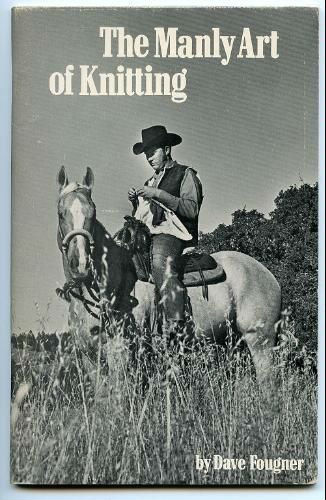 Despite the very approximate instructions, I love how this manual promoted our beloved craft in a different manner, probably for the first time in history: amongst the various projects, like a dog's blanket or a ribbed hat, there are some testosterone filled ideas that I consider to be works of art: a hammock knitted with shovel handles and a horse blanket made in the round with a garden hose. Just pure, sheer genius. You can buy "The Manly Art of Knitting" from Amazon.
Despite its popularity amongst male audiences, I still haven't found a guy with a knitting tattoo. I have searched the internet and have found some very beautiful tattoos with knitted flowers or old school skulls made with yarn, but not a single man showing one off.
The reason why I was looking for knitting tats online is because recently I decided to have my own, and I was simply curious to see how many people loved knitting enough to have it on their skin for the rest of their lives.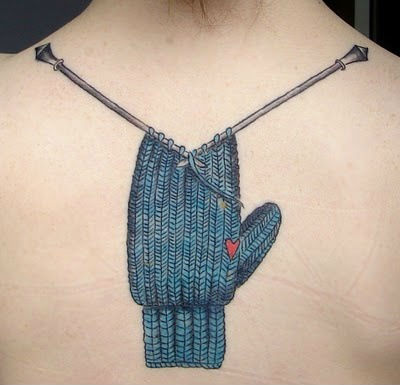 Lately I've been very attracted to anything minimal. I think secretly I always have been. I love IKEA instruction manuals, I think those drawings are really beautiful. I have started appreciating the artistic beauty of a Pantone colour swatch and the new, smooth concrete pavement outside my flat.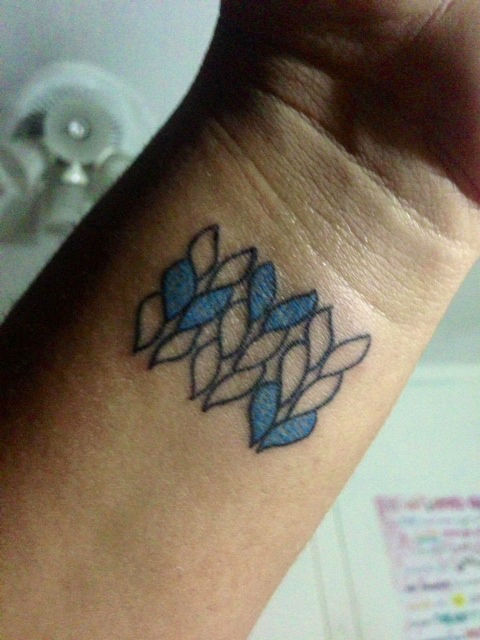 So of course for my knitting tattoo I instinctively went for something simple, totally unsentimental, with an industrial feel. What do you think of it? That's the original logo of Dubied, now on my left forearm for the rest of my life. I should probably get in touch with them and see if I can get a sponsorship grant or something!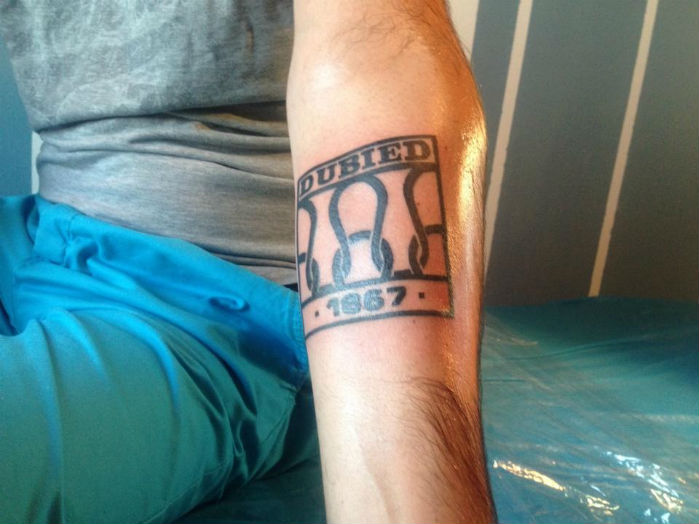 This article is also appears in...